Ben and Jerry's has released a statement in support of the Black Lives Matter movement and the protests against George Floyd's death. The ice cream brand is calling on the U.S. to dismantle white supremacy and President Donald Trump to refuse support from white supremacist groups.
The statement from Ben and Jerry's is titled "Dismantle White Supremacy: Silence is Not an Option" and begins by saying: "All of us at Ben & Jerry's are outraged about the murder of another Black person by Minneapolis police officers last week and the continued violent response by police against protestors.
"We have to speak out. We have to stand together with the victims of murder, marginalization, and repression because of their skin color, and with those who seek justice through protests across our country. We have to say his name: George Floyd."
Ben and Jerry's then calls for four actions. First, the company says President Trump, elected officials and political parties should "commit our nation to a formal process of healing and reconciliation," before calling on Trump directly to disavow what it calls the "white supremacists and nationalist groups that overtly support him."
Secondly, Ben and Jerry's is calling on Congress to pass H.R. 40 legislation to study the effects of slavery and discrimination from 1619 to the present and to recommend remedies, including acknowledging the privilege that white people have accrued at the expense of others.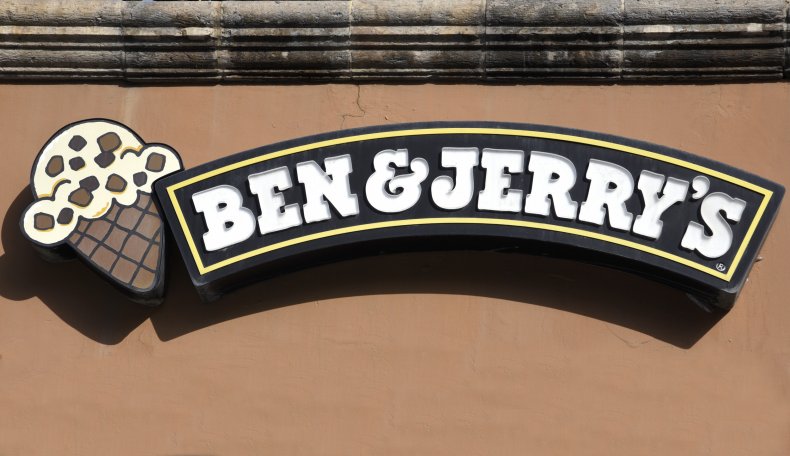 Thirdly, the company supports Floyd's family's call "to create a national task force that would draft bipartisan legislation aimed at ending racial violence and increasing police accountability. It says: "We can't continue to fund a criminal justice system that perpetuates mass incarceration while at the same time threatens the lives of a whole segment of the population."
Finally, Ben and Jerry's calls for the Department of Justice to reinvigorate its Civil Rights Division and reinstate policies rolled back under the Trump Administration.
Ben and Jerry's ends its statement by saying: "Unless and until white America is willing to collectively acknowledge its privilege, take responsibility for its past and the impact it has on the present, and commit to creating a future steeped in justice, the list of names that George Floyd has been added to will never end.
"We have to use this moment to accelerate our nation's long journey towards justice and a more perfect union."
The brand has supported the Black Lives Matter movement since 2016 and is also a vocal proponent of causes including LGBTQ+ equality, Fairtrade, climate justice, and the rights of refugees.
Ben and Jerry's has never hidden its political views and the latest statement is not the first time it has criticized Trump.
In 2018, Ben and Jerry's launched a "Pecan Resist" ice cream flavor that aimed to "peacefully resist the Trump administration's regressive and discriminatory policies and build a future that values inclusivity, equality, and justice for people of color, women, the LGBTQ community, refugees, and immigrants."
Sales of the ice cream supported organizations like Color of Change, Honor the Earth, Neta and Women's March.