Ben Roethlisberger Says Career is Now Done Following His Last Home Game
Ben Roethlisberger didn't have a game Monday night that will go down in the annals as one of the all-time greats for an NFL quarterback. But for Roethlisberger and Pittsburgh Steelers fans alike, it'll be a game they'll likely ever forget.
Big Ben got an unlikely curtain call Monday night in his final home game as a Pittsburgh Steeler. With his team leading and no chance of him seeing his home field ever again, a teammate grabbed an interception with 10 seconds remaining to let the longtime quarterback re-enter the game and take a victory knee one last time in his home stadium.
Ben Roethlisberger announced that his career as the Steelers quarterback will finally be over once this season concludes. It was his last night at home, and he went out a winner. As usual. It was his 248th game as a Steeler.
The Steelers defeated the Cleveland Browns, 26-14, on Monday night at Heinz Field.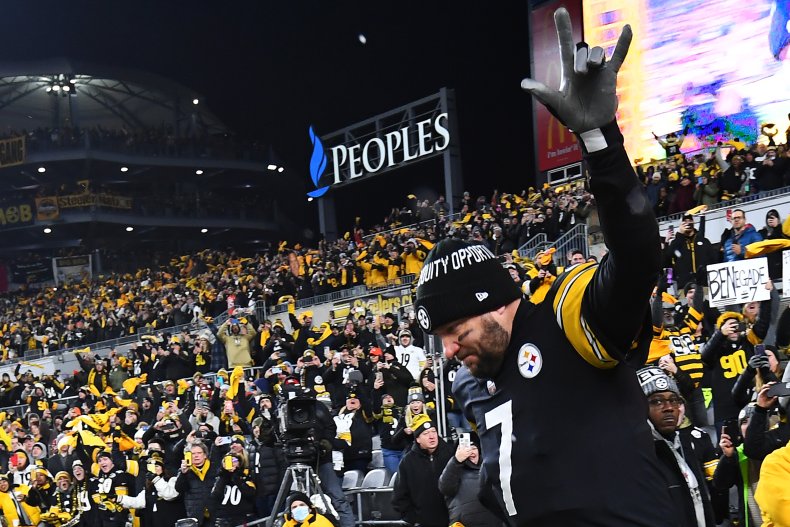 The Steelers aren't finished this season as they still have one more road game at the Baltimore Ravens this Sunday. The Steelers can still make the playoffs as a wild card if craziness happens among other AFC teams this weekend.
Roethlisberger passed for 123 yards and a touchdown and one interception on Monday night against the Browns.
Big Ben will certainly be a first-time ballot Hall of Fame selectee for the Professional Football Hall of Fame in five years. In his 18 seasons, Roethlisberger has thrown 417 touchdown passes and for more than 63,000 yards. He's in the top five of most passing categories, and he won a Super Bowl with the Steelers.