Ben Shapiro Reviews 'Squid Game,' Calls It 'Communist'
Ben Shapiro has criticized Squid Game, labeling the record-breaking Netflix series "communist."
"It is a dystopian thriller and so, the politics are very communistic in nature," Shapiro said in his YouTube review of the Korean drama.
The conservative pundit's review examines how the show is a very obvious scathing commentary on capitalism.
Shapiro says that the series' politics are "extraordinarily far to the left" and questions why it has such a big budget and international platform for this reason.
"The basic idea is that capitalism provides so little opportunity that you would rather play a game where you might get shot just to make money, than attempt to live out your life in the regular world," Shapiro says.
The show's creator Hwang Dong-hyuk has been very clear about the meaning of Squid Game, telling Variety: "I wanted to write a story that was an allegory or fable about modern capitalist society, something that depicts an extreme competition, somewhat like the extreme competition of life."
"These days we are, in fact, living in a deeply unfair and economically challenging world," Hwang told The Hollywood Reporter.
Shapiro's review is doing the rounds on Twitter, where many are saying he is not understanding the show's premise or message by simply dismissing a critique of capitalism as being "communist."
"My take away is that Squid Game hit these people where it hurts and they gotta project it all away as fast as possible so they don't need to confront it," reads one comment.
While another added: "Ben Shapiro was watching something else."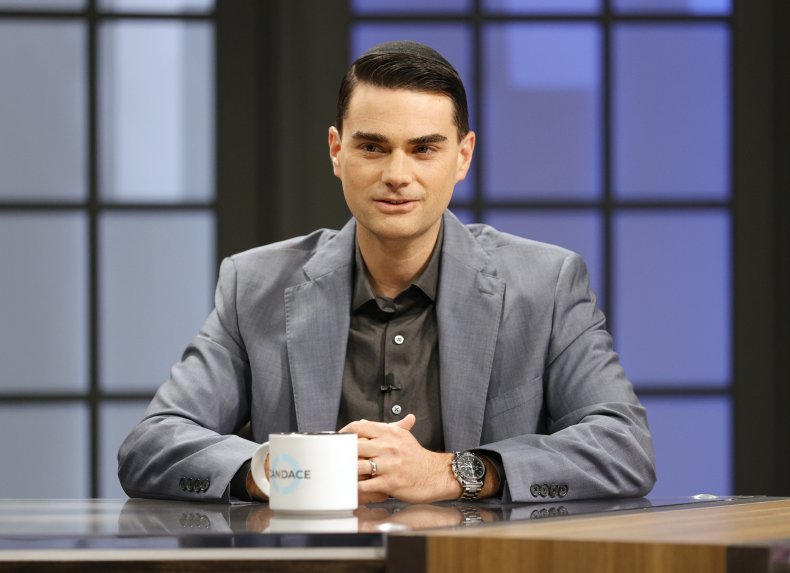 Another conservative political commentator Tim Pool has also likened Squid Game to communism, with many people saying he is also missing the point.
"It's surprising that people who think a show about people being forced into equality, stand in food lines where they are underfed, and used as fodder for the elites does not represent communism in anyway," he tweeted.
"If Squid Game was about capitalism then rich people would start off advantaged and not equal to the other players."
Hwang also explained that he wanted viewers to think about who created the systems we as a society live in and who benefits from it.
"Communicating the message that you should not be dragged along by the competitive flow of society, but that you should start thinking about who has created the whole system—and whether there is some potential for you to turn back and face it," he said.