Ben Stein Questions Why GOP Doesn't Get Enough Credit for Freeing Slaves
American actor and conservative political commentator Ben Stein faced backlash on social media after asking why the Republican Party is not receiving credit for efforts to "free the slaves."
"We have a media that is working night and day to demolish the idea of Trumpism, and Trumpism is basically old-fashioned Republicanism. The original GOP was started to free the slaves. That is what the Republican Party was founded on," the Ferris Bueller's Day Off star wrote on Wednesday on Truth Social, a social media platform founded by former President Donald Trump.
"Now the Democratic Party has never done anything like this in its history. Why does the Republican Party not get credit for that? Why does does the Republican Party not gather its nuts together and say we are the party of the greatness of America?"
Stein's Truth Social post was criticized on Twitter, with one user saying that he "should go back to focusing on whether Ferris Bueller is present or absent. It was his best work." Meanwhile, one Twitter user called him "racist" and another called him an "idiot."
"Ben Stein's comment is simply stupid. Today's Republican Party began absorbing the racist southern Democrats opposing the civil rights movement in the 1960's. This Republican Party would have opposed Lincoln in favor of the Confederacy. You are NOT Lincoln's Republican Party," Twitter user Brian Hufford wrote in a reaction to Stein's post.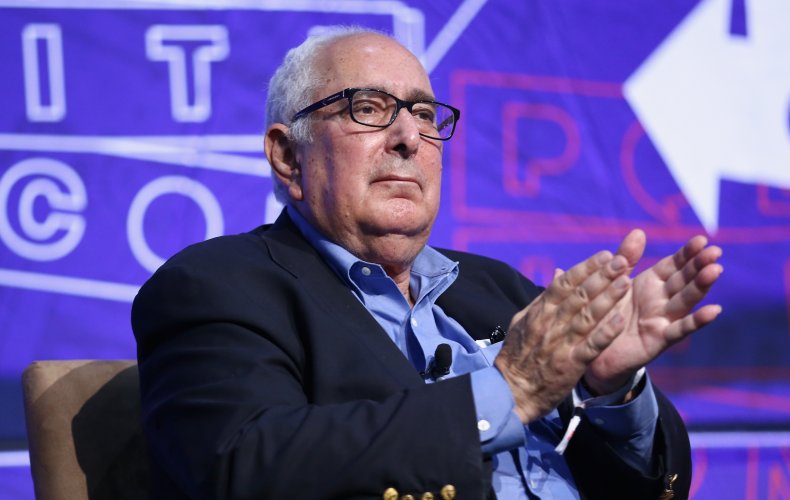 Ahmilec Turren, another Twitter user wrote: "I used to think Ben Stein was a smart guy. I don't why GOP supporters still beat that drum that they freed the slaves and they are "the party of Lincoln." That's all true but, remember, things change. We didn't have a Democrat President for 80 years until FDR."
Stein has been criticized online for similar controversial remarks. He received backlash in 2019 for saying that Black Americans have a "deep attachment" to feeling "victimized."
His remarks came in response to a question by a Fox News host who asked him at the time: "In this environment, we're now looking at the lowest unemployment rate for Black Americans in the history of the United States of America under none other than President Trump. Is any of that loyalty starting to shift? Are traditional Black Democrats saying, 'Hey, maybe the Democratic Party has failed me? Maybe I need to rethink this.'"
"There is a very deep attachment to Black people feeling like they're the underdogs and feeling like they've been victimized," Stein replied. "And for a very long time they were the underdogs and they were being victimized so you can see why they feel that way."
Twitter users reacted to his remarks at the time, with one person saying, "there's a very deep attachment to denial going on here," while another tweeted "Fox News, bringing in old white men to speak for minorities and other marginalized groups since, well, forever."
Newsweek reached out to Stein's media office for comment.