Ben Stiller's Daddy Issues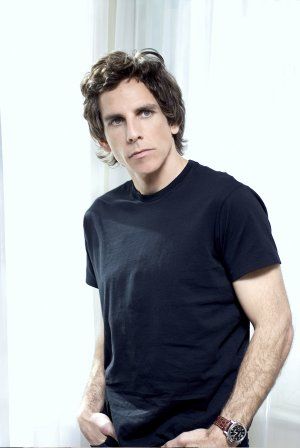 if you're an actor who's lucky enough to work for 25 years, eventually you'll go from playing somebody's son to playing somebody's father. But few actors can match Ben Stiller, who 25 years ago appeared on Broadway as the son in John Guare's 'The House of Blue Leaves'and is now returning to Broadway as that man's father in a revival of the play that also stars Edie Falco and Jennifer Jason Leigh.
A tragicomic story about the lure of celebrity, it takes place in 1965 and centers on a 45-year-old zookeeper who dreams of becoming famous as a songwriter and a son who dreams of becoming famous by assassinating the pope during a visit to New York.
"It's a great American play," Stiller says, eating a bowl of oatmeal during a rehearsal break on a recent morning. "It's very funny and has broad humor, but then there's all these really dark undertones and events that happen, and characters that are really cruel to one another."
Blue Leaves also attracted Stiller with its prescience about our society's obsession with fame. "What's amazing about the play is that it saw this very different world back in 1971," he says. "All the characters feel like they need to be validated somehow by celebrity or being noticed. And that's the sadness of the play: the idea that people can't just be happy with who they are."
This, of course, is a big theme in Stiller's work. He's veered back and forth between satire and drama, playing both clown and straight man. But this actor who is himself the son of celebrities (Jerry Stiller and Anne Meara) has returned time and again to self-obsessed attention seekers with an outsize view of themselves and what the world owes them. In Zoolanderhe was the aging supermodel who cannot fathom that the universe doesn't revolve around him. In Tropic Thunder he was a deluded movie star. In Greenberg he was a former musician who cannot stop telling other people what to do, even as he fails at everything himself. As his longtime producing partner Stuart Cornfeld says, "With people who are narcissistic and egocentric, he is able to convey a certain kind of hurt."
"There's a humor and a sadness when you see people who have a distorted image of themselves in the world," Stiller says. "I think we all have this idea of how we want to be, and then there's how others actually see us, and the distance in between those two things is where reality exists."