Ben Watkins Dead at 14; Former 'MasterChef Junior' Star Lost Battle With Rare Form of Cancer
Ben Watkins, who shot to fame as a competitor on MasterChef Junior, is dead at 14 after battling an extremely rare form of cancer. His family announced his death today, saying he passed away yesterday while undergoing treatment at Lurie Children's Hospital of Chicago.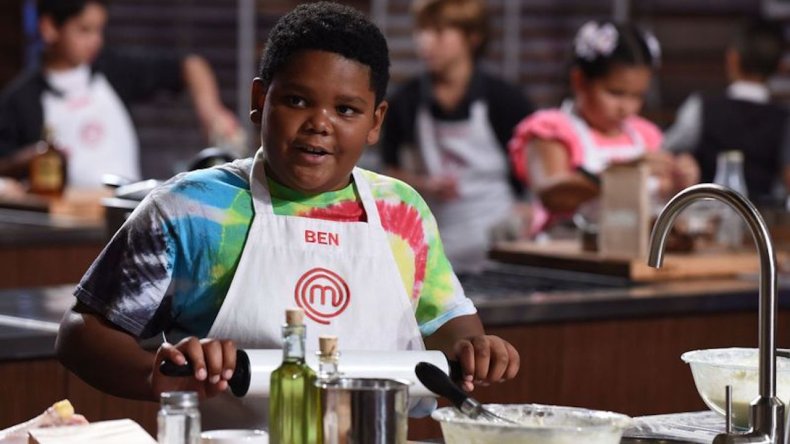 Watkins was diagnosed when he was 13 years old with a soft tissue tumor caused by Angiomatoid Fibrous Histiocytoma. His family said doctors told them Ben was 1 of only 6 people in the entire world diagnosed with the rare illness.
When he was younger, Watkins cooked and worked the front count at Big Ben's Bodacious BBQ and Delicatessen in Gary, Indiana, the restaurant named for him and once operated by his father. He dreamed of being a chef, and at the young age of 11, competed on season 6 of Fox's MasterChef Junior, a show on which Gordon Ramsay serves as a judge and executive producer.
Upon hearing the news of Watkins sad passing, Ramsay wrote a heartfelt tribute on Twitter. It read: "We lost a Master of the kitchen today. Ben you were an incredibly talented home cook and even stronger young man. Your young life had so many tough turns but you always persevered. Sending all the love to Ben Watkins' family with this terrible loss."
This isn't the first tragedy to strike his family. Watkins' parents died three years ago in a murder-suicide after his father shot his mother before taking his own life. Through it all, though, his family said "Ben was and will always be the strongest person we know."
"Despite all the pain and sickness Ben went through, he never complained, not once," his uncle, Anthony Edwards, told the Chicago Tribune. After the deaths of Ben's parents, Edwards became his legal guardian, along with Ben's grandmother, and sat at his bedside during his final months while the young Watkins read through his beloved Marvel comics.
The Chicago Tribune also wrote that when Ben was first diagnosed, one of his doctors started a medical paper on his rare cancer. Due to privacy rules for patients, the doctor didn't use Ben's name. However, Ben told the doctor, "You can use my name. Do whatever it takes. I don't want another kid to have to go through what I'm going through."
Earlier this year, Ramsay and former MasterChef Junior competitors made a special video for Ben while he was battling cancer, letting him know they were praying for him and helping raise donations for a GoFundMe. That crowdfunding effort will now serve as a memorial fund.