Bench Warrant Issued for 'Maderna' Tourist Who Allegedly Faked COVID Vaccination Card
A Hawaii judge has issued a bench warrant for an Illinois woman who failed to attend a court hearing over Zoom following her arrest for allegedly using a fake COVID-19 vaccination card that misspelled "Moderna" as "Maderna."
On Wednesday, Judge Karin Holman stated that she would issue a $500 warrant for the 24-year-old woman's arrest because of the missed court date, according to the Associated Press. Deputy Hawaii Attorney General Kory Young said that although the scheduled hearing was a status hearing, he's going to move forward in requesting the warrant for the woman, as well.
The Illinois woman, whose name has not been made public, was released without bail in September on two misdemeanor counts of violating Hawaii's emergency rules to control the spread of COVID-19.
In August, the woman allegedly obtained a fake COVID-19 vaccination card to avoid Hawaii's 10-day traveler quarantine. When she uploaded the vaccination card to the state's Safe Travels program prior to arriving in Honolulu on August 23, officials noticed a major error: "Moderna" was misspelled as "Maderna," according to court documents.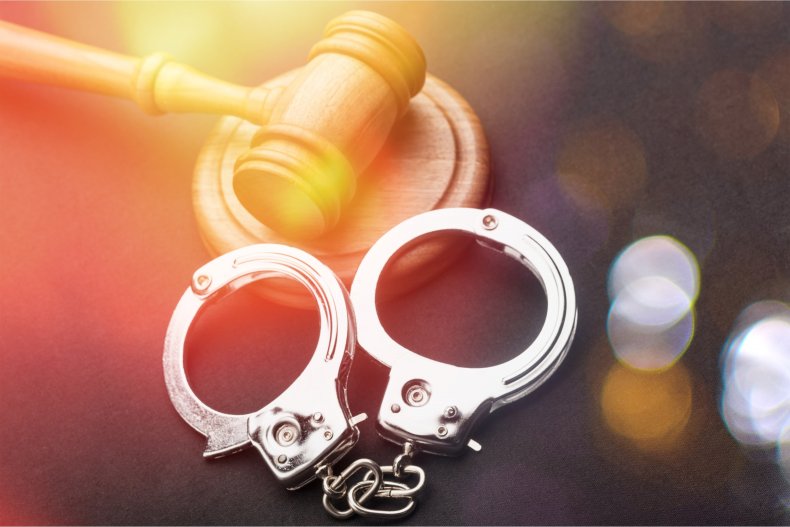 It's unclear if the woman has hired an attorney. Though the state of Hawaii's public defender's office represented her at previous hearings, Public Defender James Tabe told the AP that's no longer the case, as "our office did not receive an application from her for our services."
Last month, a father and son, Norbert and Trevor Chung were also arrested in Hawaii after they allegedly used fake COVID-19 vaccination cards to enter the state.
Producing a fake COVID-19 vaccination card is a crime and is punishable by up to one year in prison and a fine of up to $5,000. Selling or buying fake COVID-19 vaccination cards is also illegal. The Hawaii Attorney General's office has created a designated task force to investigate violations of the state's current Safe Travels rules.
"Attorney General investigators are committed to ensuring all such leads are investigated and thank the community for their assistance and support," Hawaii Attorney General Clare E. Connors' office said in a statement to Newsweek. "Along those lines, the Department of the Attorney General will investigate and prosecute those who cheat the Safe Travels program, which was established to keep our islands safe."