Bend It Like Neymar: MRI Scans Show Soccer Superstar Plays Without Thinking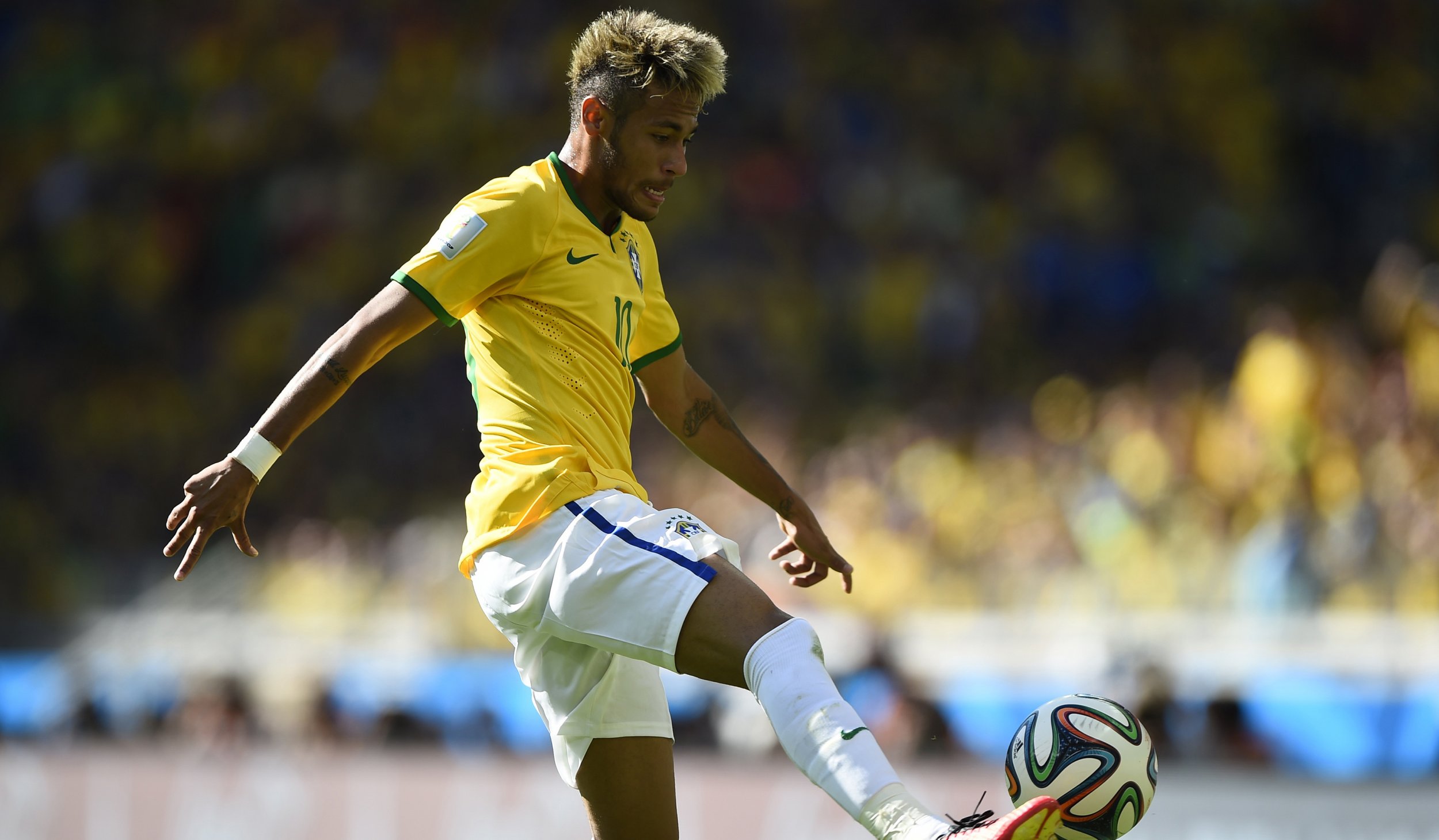 Coaches tell players sports are 90 percent mental and 10 percent physical. For Brazilian soccer star Neymar, it's about 90 percent instinct. According to a Yahoo News report, MRI brain scans taken in February determined that the 22-year-old striker's brain activity is less than 10 percent of an amateur player's, indicating that his performance is driven by instinct.
"Reduced brain activity means less burden which allows (the player) to perform many complex movements at once. We believe this gives him the ability to execute his various shimmies," said Eiichi Naito, a researcher with Japan's National Institute of Information and Communications Technology.
Swiss journal Frontiers in Human Neuroscience published the results after the player participated in a series of motor skills tests. The Japanese neurologists didn't test intellect, but rather mapped several players' brain activity while they performed complicated moves on the field. Along with Neymar, the researchers tested two professional swimmers and three Spanish second-division soccer players in Barcelona.
According to the paper, the results "provide valuable evidence that the football brain of Neymar recruits very limited neural resources in the motor-critical foot regions during foot movements." Naito and other researchers believe that other top-tier athletes, such as Colombia's James Rodriguez and Argentina's Lionel Messi, might exhibit similar test results "given their footwork and technique."
Neymar fractured his vertebra during Brazil's quarterfinal win against Colombia during the World Cup. Brazil was then crushed by Germany 7–1 in the semifinal game. Perhaps they were thinking too much without him.