Benedict Cumberbatch Concerned by 'Obsessive' Internet Fans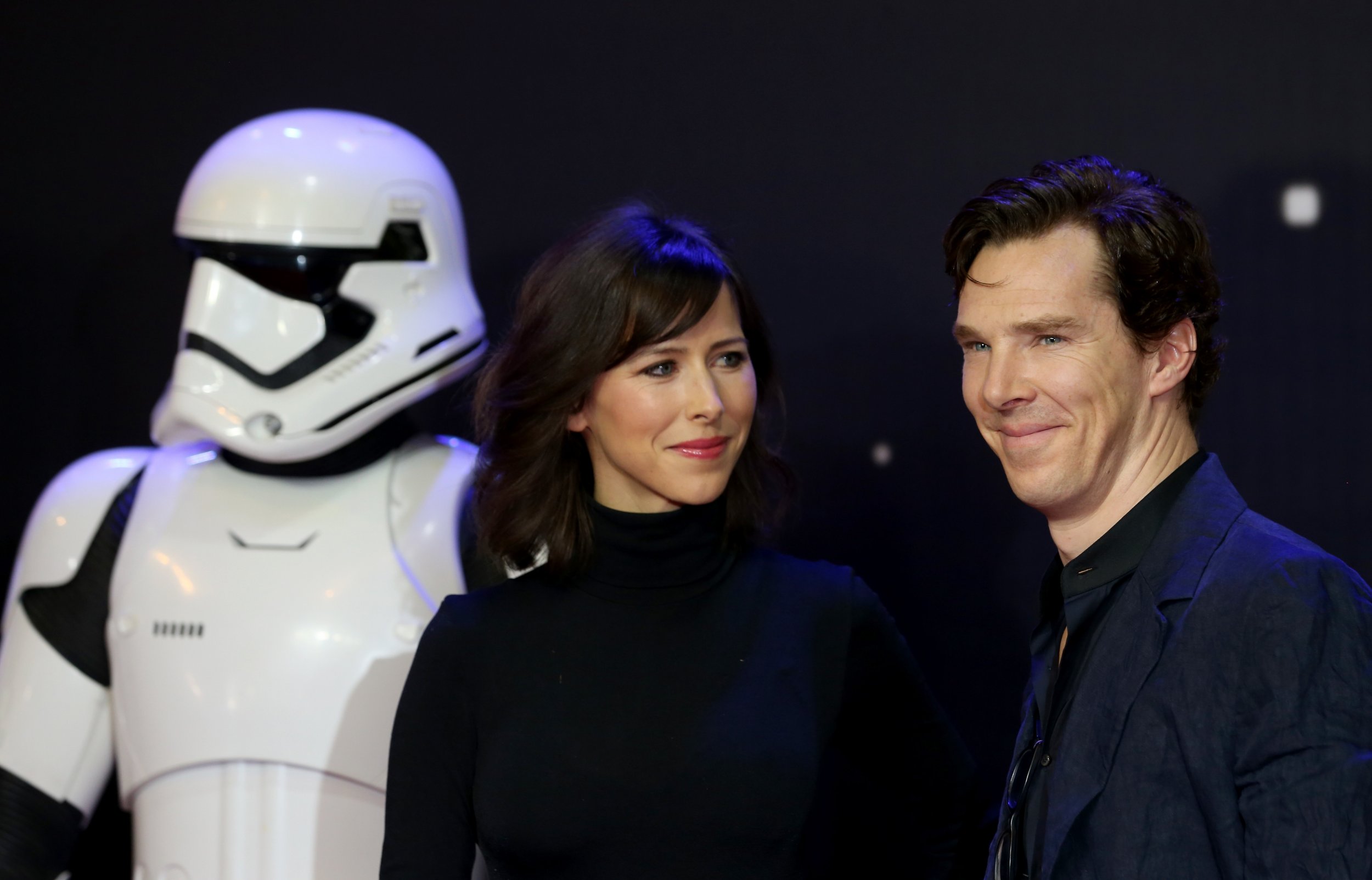 Benedict Cumberbatch, star of Sherlock and Tumblr meme-machine, has spoken out about overly dedicated fans who believe his marriage and his child are a publicity stunt.
The actor says his cult status as the "internet's boyfriend" in some corners of the web borders on stalker behavior.
"There are people who believe that my wife is a PR stunt and my child is a PR stunt," he said in an interview with Vanity Fair.
Cumberbatch wed opera director Sophie Hunter (not Sophie Turner, the Game of Thrones star) on Valentine's Day in 2015. They welcomed a son, Christopher, that June.
Pondered Cumberbatch in the interview about his web infamy: "I think really it's to do with the idea that the 'internet's boyfriend' can't actually belong to anyone else but the internet: 'It's impossible he belongs to anyone but me.' And that's what stalking is. That's what obsessive, deluded, really scary behavior is."
But that isn't even the extent of the star's perilous web fame. In 2013, he revealed to the The Telegraph that someone was "live-tweeting" his every move in his home.
"I had someone live tweeting my movements while I was in my own house," Cumberbatch said. "It was such a strange and a direct thing to see these tweets saying what I was doing as I was doing them. I found it really worrying, and, yes, of course, very hard to deal with."
Cumberbatch is currently on the promotion trail for his first outing as Marvel's new hero, Doctor Strange, released later this month.