Benedict Cumberbatch Has a Secret Gorilla Admirer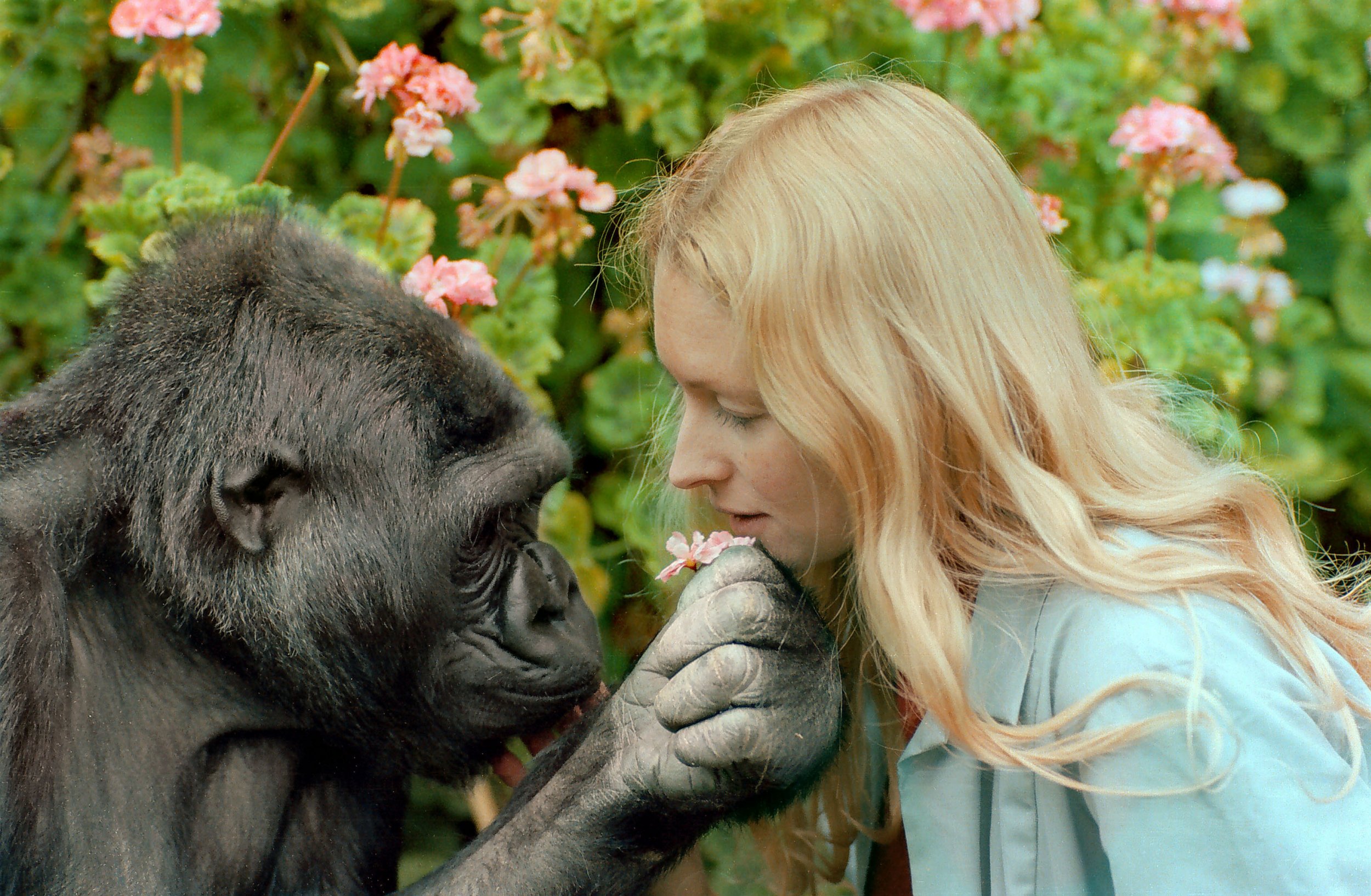 Benedict Cumberbatch's gentlemanly English accent is so refined it has its own Facebook page. One fan who hasn't signed up yet is Koko the gorilla.
Koko, a western lowland gorilla, has been raised with humans and resides near Stanford University in California. Her caregiver Dr. Penny Patterson claims she can communicate via American Sign Language (ASL) and understands more than 1,000 signs.
But it seems she also understands the language of love.
Koko—the star of a new BBC documentary, Koko: The Gorilla Who Talks to People—apparently took a shine to the Sherlock actor after watching DVDs of his work. Although it's unclear exactly how Koko's crush manifests itself, her playfulness meeting the late Robin Williams may offer some clues.
Documentary producer Bridget Appleby told the Radio Times (via The Daily Telegraph): "Apparently she has a big crush on him. She loves English men."
Koko developed her attraction to English accents after sitting for paintings by the artist Richard Stone, it's said.
Koko was born at San Francisco Zoo in 1971 and was later loaned to Patterson for her doctoral research as a baby. Patterson has continued to raise and care for the gorilla.
Patterson said: "She's not a pet. But the fact that Koko can love, that we can love each other even though we're different species, really gets people thinking deeply about life. And that's what we need to do."
Benedict Cumberbatch Has a Secret Gorilla Admirer | Culture