The Benghazi Committee: A Viewer's Guide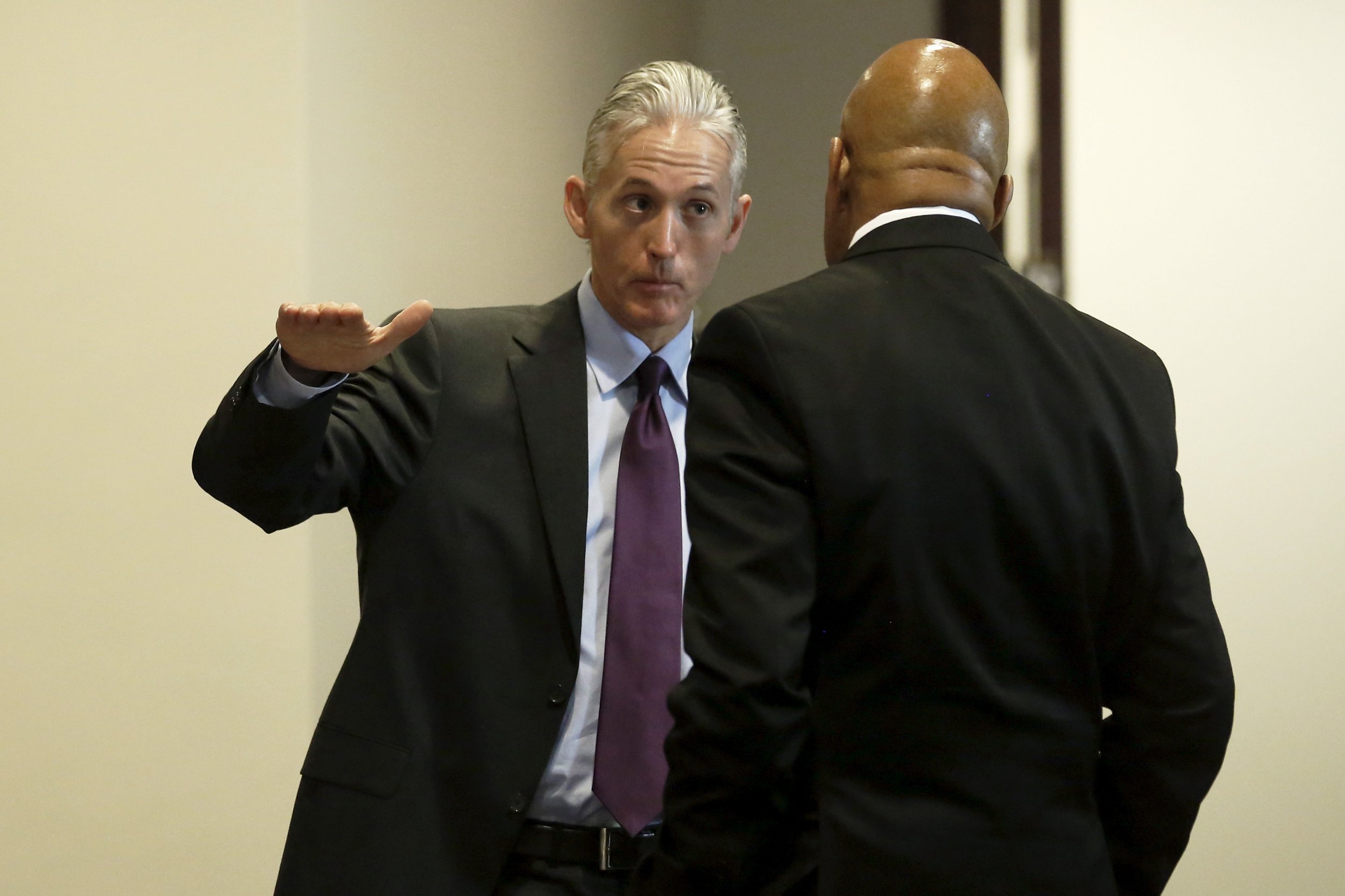 On Thursday morning, Hillary Clinton will step before the House Select Committee on Benghazi for the first time. Four other congressional committees have already investigated the attack and have found nothing untoward—and, at least so far, neither has the Benghazi committee.
Here is a brief look at some of the committee's 12 members:
The Republicans
Trey Gowdy, Committee Chairman
Gowdy was a federal prosecutor before he was elected to Congress in 2010 on a wave of Tea Party support. Gowdy knocked off Republican rival Bob Inglis, who had held the seat since 2004, by characterizing Inglis as too moderate. The South Carolina representative has been the most vocal and public in defense of the committee's work. After recent missteps from Republicans, including House Majority Leader Kevin McCarthy and Representative Richard Hanna of New York, called the committee's work into question, Gowdy fired back aggressively, telling his fellow Republicans "shut up about things you don't know anything about."
Peter Roskam
Roskam, a rare moderate, has represented Illinois since 2006. From 2011 to 2014, he served as House Majority chief deputy whip, the fourth-ranking member of the party. Roskam's name was briefly mentioned during the latest search for a House speaker. He has compared Hillary Clinton to Richard Nixon over her use of a private email server during her time as secretary of state.
Jim Jordan
Before joining Congress, Jordan was an assistant coach with the Ohio State University wrestling program. Unlike many of his Republican compatriots, Jordan has been a member of the House for a relatively long time—since 2006. Jordan has publicly criticized the Obama administration for being difficult and opaque during the committee's investigation. A rock-ribbed conservative, he headed the Republican Study Group, forerunner of the House Freedom Caucus, which has been so pivotal in determining the next speaker.
The Democrats
Elijah Cummings
Cummings is the most senior legislator on the committee. He has represented Maryland's 7th congressional district since 1996. He has also been the committee's most vocal critic, arguing that chairman Gowdy has been "pressured from the right" to turn the committee into a partisan witch hunt designed to hobble Hillary Clinton's presidential ambition.
Adam Schiff
Another congressional veteran, Schiff has served in the House since 2003. He has represented California's 27th and 28th districts, which include large parts of Los Angeles's suburbs. Schiff is also the ranking member of the House Permanent Select Committee on Intelligence, which also investigated the 2012 Benghazi attack.
Tammy Duckworth
A veteran of the Iraq War, Duckworth was badly injured when the helicopter she was piloting crashed. She lost both legs and badly damaged one arm. As a veteran and a former high-ranking official in the Veterans Administration, she's uniquely placed to appreciate what the Americans who died during the attack faced. She's running for the U.S. Senate in 2016 against incumbent Mark Kirk.