Benghazi, Emails, Foundation: Clinton Talks Controversy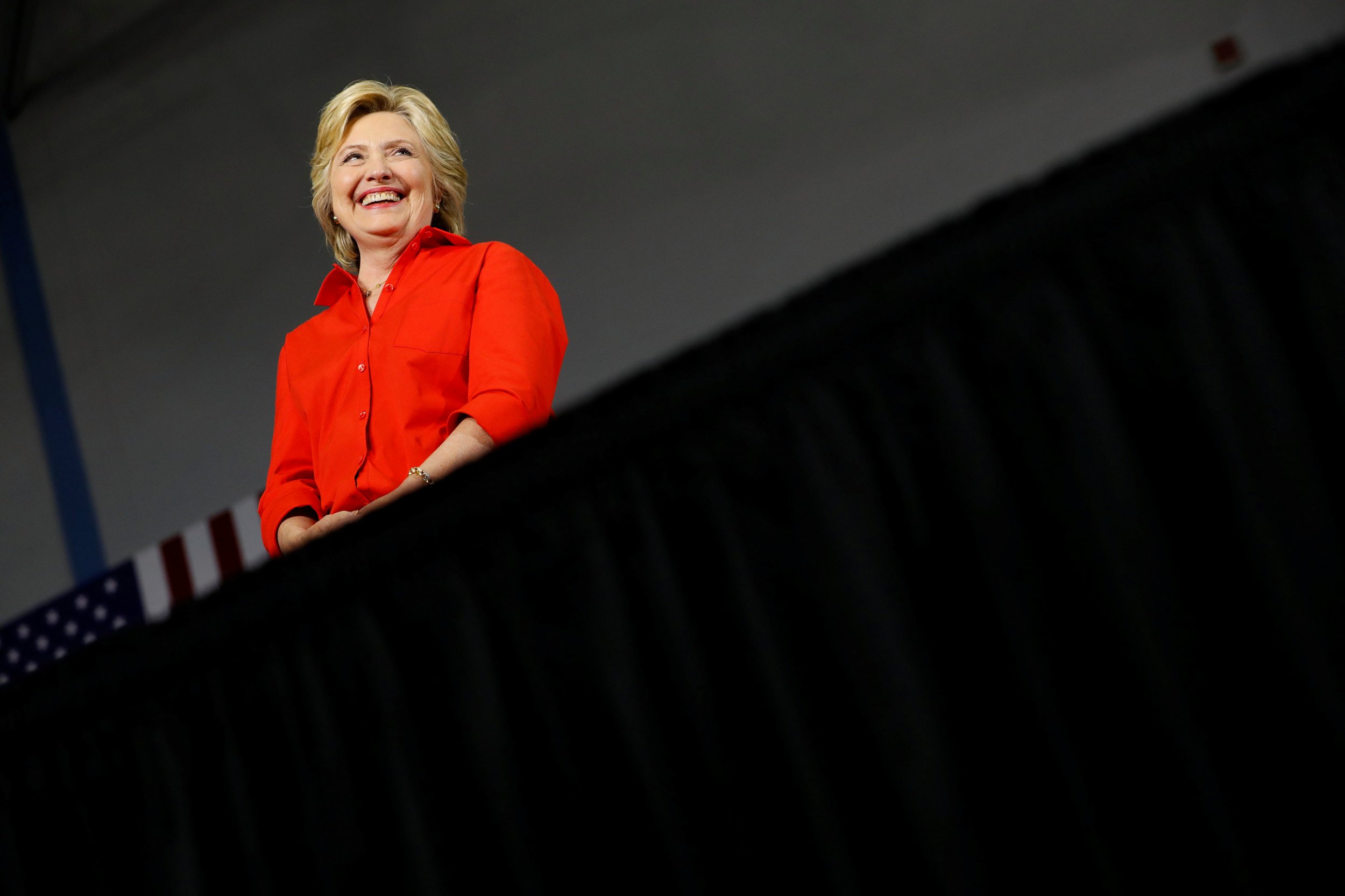 Hillary Clinton addressed the controversies that continue to shadow her run for president on Sunday in her first sitdown interview since formally becoming the Democratic nominee at last week's Democratic National Convention.
Benghazi, her use of a private email server, Clinton Foundation donations and Americans' faith in her honesty were discussed with host Chris Wallace on Fox News Sunday, where she also directly accused Russian intelligence of being behind the recent hack of the Democratic National Committee.
Clinton pushed back against the continuing questions concerning the 2012 attack on the U.S. diplomatic compound in Benghazi, Libya, that led to the death of four Americans. Wallace accused Clinton of having "never talked about terrorism" when she addressed the nation following the attack, and questioned why family members of some of the Americans killed would accuse her of saying the assault wasn't attributable to terrorism.
"Losing a child under any circumstances, especially in this case, two State Department employees, extraordinary men, both of them, two CIA contractors gave their lives protecting our countries, our values. I understand the grief and the incredible sense of loss that can motivate that. As other members of families who lost loved ones have said, that's not what they heard—I don't hold any ill feeling for someone who in that moment may not fully recall everything that was or wasn't said," Clinton said of family members' claims.
She told Wallace he wasn't playing fair when he accused her of avoiding the topic of terrorism following the attack. "If you go back and read everything that I said that day, I quoted people who talked about it being terrorism. I had already said it was terrorism. There was no doubt it was terrorism."
FBI Director James Comey's recent testimony before Congress on Clinton's use of a private email server while serving as secretary of state appeared to contradict public statements she had made on her handling of classified information, Wallace charged. "Director Comey said my answers were truthful, and what I've said is consistent with what I have told the American people, that there were decisions discussed and made to classify retroactively certain of the emails," Clinton responded. "I made a mistake...I have said that and I repeat it again today...I take classification seriously. I relied on and had every reason to rely on the judgments of the professionals with whom I worked. At the time, there was no reason in my view to doubt the professionalism and the determination by the people who work every single day on behalf of our country."
The former New York senator flatly rejected suggestions that donations to the Clinton Foundation and former President Bill Clinton's speaking fees were intended to curry favor with her as she served as secretary of state. "There's no truth to any of those allegations," she told Wallace. "I'm really proud of the Clinton Foundation. I am proud of the work that it does. Thanks to the Clinton Foundation, 9 million more people in our world have access to HIV/AIDS drugs because they negotiated contracts that made them affordable. And there is absolutely no connection between anything that I did as secretary of state and the Clinton Foundation."
She also acknowledged that she has "work to do" to overcome questions of her character and trustworthiness and echoed her husband's remarks at the DNC about the difference between the "real" Hillary Clinton and opponents' caricature.
"I have work to do to make sure people know what I have done and what I will do. That's part of what this convention was about. I feel very comfortable that the more people learn about what I have actually done—not the caricature, but the real deal, as my husband said in his remarks, they will understand why I was elected twice to the United States Senate, in the second time with a 67 percent vote, why my former opponent, President-elect Obama, trusted me to be secretary of state.
"I have a long record of public service that's actually produced results for people...I'm proud of my record of public service and the results that I've gotten to help people have better lives," Clinton said.