Benghazi Report: House Republicans Blast Hillary Clinton Over 2012 Attack in Libya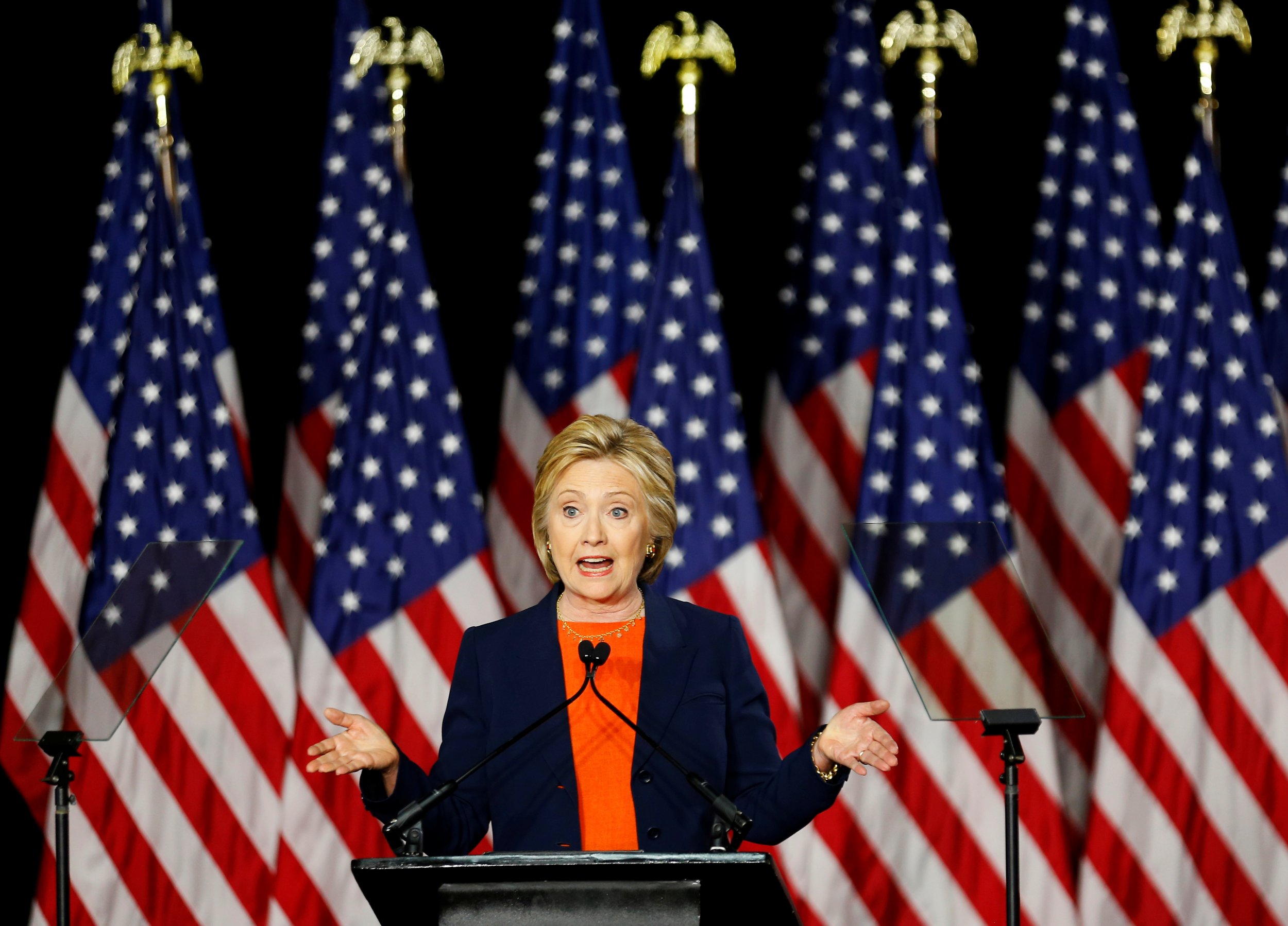 WASHINGTON (Reuters) - Congressional Republicans on Tuesday accused Hillary Clinton's State Department of failing to protect four Americans killed in a 2012 attack in Libya, in a final report that contained no major new revelations but rekindled debate on the U.S. presidential campaign trail.
In an 800-page report that Democrats derided as a political vendetta, Republicans said Clinton, who served as secretary of state from 2009 to 2013 and is now the presumptive Democratic presidential nominee, and her staff showed a "shameful" lack of response to congressional investigators looking into the attacks on a U.S. diplomatic compound in Benghazi, Libya.
The report, the culmination of a two-year investigation by a special congressional committee led by Republican Representative Trey Gowdy, is likely to be the last official attempt to investigate the attack. Seven other congressional panels have also investigated the attack on the U.S. diplomatic and CIA posts in Benghazi.
The latest investigation has been used by Republicans to attack Clinton's national-security credentials. Opinion polls have shown Americans deeply split along partisan lines over the probe.
Donald Trump, the presumptive Republican presidential nominee, has repeatedly charged that Clinton is personally responsible for the deaths of a U.S. ambassador and three other Americans killed by militia groups in the Sept. 11, 2012 incident.
Clinton's campaign dismissed the committee's report, saying it had not found anything that had not been discovered by previous congressional probes. White House press secretary Josh Earnest labeled the effort a "political exercise."
Clinton, speaking in Denver, said it was crucial to "learn the right lessons" from the Benghazitragedy.
"No one has thought more about or lost more sleep over the lives that we lost - the four Americans - which was devastating," said Clinton.
Trump waited until hours after the report's release to comment. "Benghazi is just another Hillary Clinton failure," he said on Twitter. "It just never seems to work the way it's supposed to with Clinton."
Republican National Committee Chairman Reince Priebus said Clinton's actions as secretary of state were "disqualifying."
"Hillary Clinton was in charge, knew the risks, and did nothing" to protect personnel on the ground in Libya, he said.
Professor Julian Zelizer, a political analyst at Princeton University, called the report "old news" but said that would not stop Trump from trying to exploit the issue going forward. "A story like this, even though it seems familiar, can still serve to mobilize Republicans, and certainly Donald Trump will do that. He'll certainly try," Zelizer said.
Rodell Mollineau, a Democratic strategist, said he doubted the report would influence undecided voters. "Those who are willing to believe that there was wrongdoing on Secretary Clinton's part were unlikely willing to vote for her in the first place," he said.
SYSTEMIC SECURITY LAPSES
At a news conference on Capitol Hill, Gowdy, chairman of the special congressional panel, said there was a disconnect between the violence unfolding in Benghazi and the perception among top Obama administration officials that "the fighting had subsided" at the U.S. diplomatic compound.
The committee's report faulted the State Department for providing inadequate security for the U.S. compound in Benghazi, State Department officials and the CIA for failing to properly evaluate the threat to U.S. personnel on the ground, and the Pentagon for not being in position to aid the Americans under siege. The report did not dispute assertions by the Obama administration that such a mission would have come too late to help the four who were killed.
None of those conclusions, however, came as revelations. All had been reached by previous probes.
The report also accused the White House of stonewalling the investigation, something aides to Obama have denied.
Democrats on the Benghazi committee issued their own report a day before Tuesday's release, accusing Republicans of conducting an overzealous investigation.
According to a website maintained by committee Democrats, the investigation cost more than $7.1 million, a figure that excludes money spent on investigations by the seven other congressional committees that investigated the attacks.
The Gowdy committee investigation lasted 782 days, longer than congressional probes of Pearl Harbor, the Kennedy assassination, the Iran-Contra scandal and Hurricane Katrina.
Since it was established in May 2014, the Gowdy committee has held four public hearings, according to its website, which said that it interviewed 107 witnesses, mostly behind closed doors, including 81 who never appeared before the other committees that investigated the attacks. It reviewed about 75,000 pages of previously unexamined documents.
CLINTON HAS REBUFFED CHARGES
Last October, Clinton, already a Democratic presidential candidate, calmly deflected harsh Republican criticism of her handling of the attack during a testy 11-hour hearing before the Gowdy committee.
In testimony that stretched deep into the night, Clinton rejected Republican accusations that she ignored requests for security upgrades in Libya and misinformed the public about the cause of the attack.
Clinton's appearance before the panel followed months of controversy about her use of a private home email server for her State Department work, a disclosure that emerged in part because of the panel's demand to see her official records.
A 2012 report by a government accountability review board faulted State Department officials for providing "grossly" insufficient security in Benghazi, despite upgrade requests from Ambassador J. Christopher Stevens and others in Libya.