Trump Administration Justified in Keeping Hillary Clinton Benghazi Emails Secret, Judge Says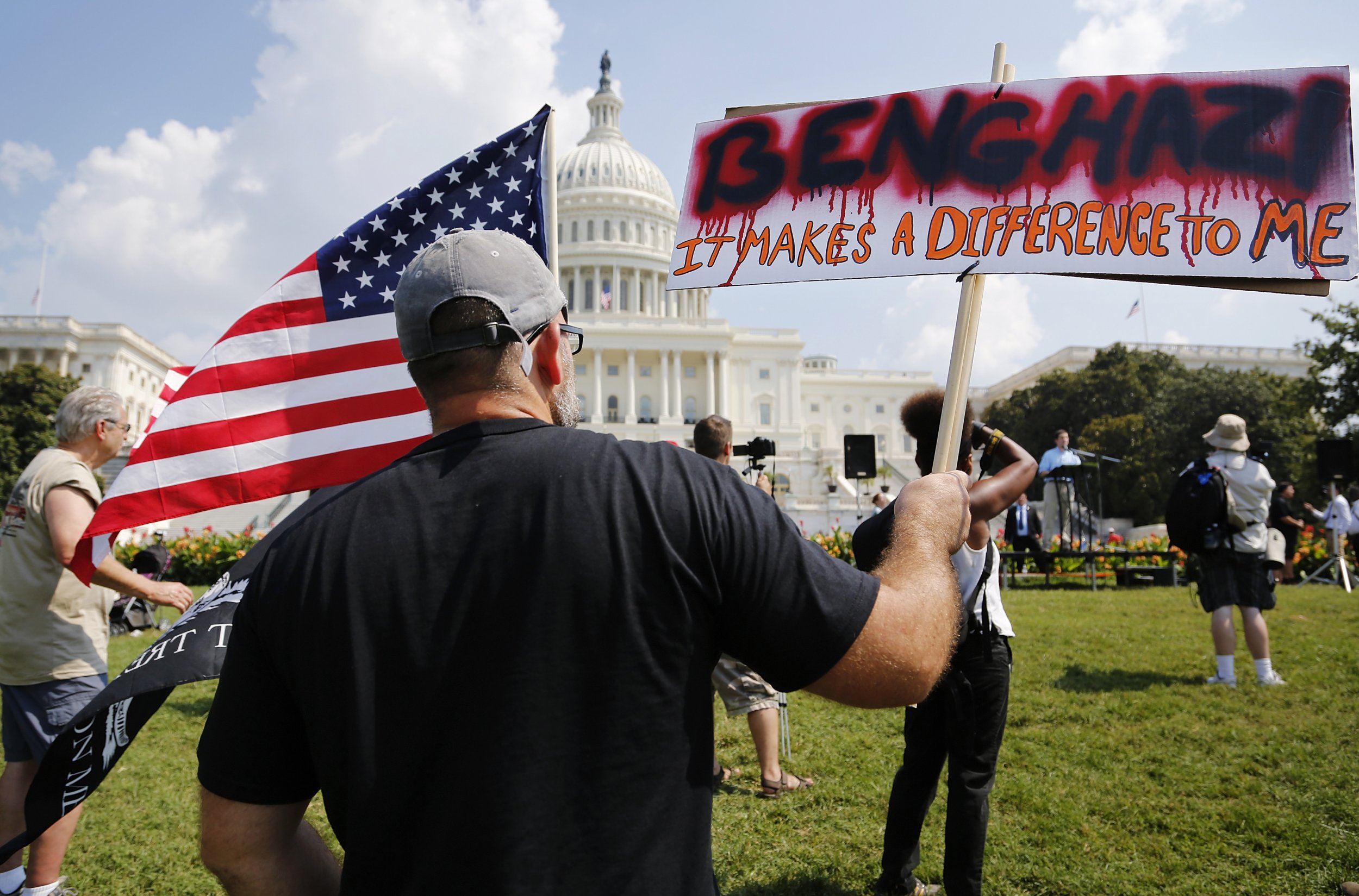 The Trump administration was justified in not releasing two of Hillary Clinton's emails relating to the attack on the U.S. diplomatic compound in Benghazi, Libya, in 2012, a federal judge has said, after campaigners blasted the move as a push "to protect" the former secretary of state.
U.S. District Court Judge Amy Berman Jackson on Tuesday agreed to reverse an earlier decision demanding that the government hand over the communications to the campaign group Judicial Watch, Politico reported.
The State Department responded to the judge's original order by saying it had erroneously neglected to mark information in the emails as classified, and urged her to change her mind.
In Tuesday's decision, the judge said she was satisfied that there was a "significant risk to national security" in the case and, as such, she would not insist on the standard obligation for the government to put forward any exemptions preventing it from complying to a freedom of information act request immediately after a suit is filed.
"In light of the substantiation of the important national security interests at stake, it does not appear that the agency's failure to invoke Exemption 1 [for classified information] was part of an effort to gain tactical advantage, but rather, it stemmed from inefficiencies at and extraordinary burdens placed upon defendant's FOIA unit," the judge wrote.
The group set to receive the emails expressed disappointment with the government's request to keep the emails secret. "It is disheartening that an administration elected to 'drain the swamp' is stalling the release of documents to protect Hillary Clinton and the Obama administration," Tom Fitton, Judicial Watch president, said in a statement earlier in the week, according to The Hill.
The two missives date from September 13, 2012 and bear the subject line "Quick Summary of POTUS Calls to Presidents of Libya and Egypt."
They came two days after the Benghazi compound was attacked and burned, leaving U.S. ambassador Christopher Stevens along with three more U.S. nationals dead and requiring 30 Americans to be evacuated.
The attack was initially thought to be perpetrated by a mob, enraged at an anti-Islam video that had been made in the United States, but it was later determined to be a terror attack. It later became a focal point for conservative opponents of the Obama administration, who alleged that the government had obscured the true cause of the violence.