Benin: Prime Minister Concedes to 'King of Cotton' in Presidential Vote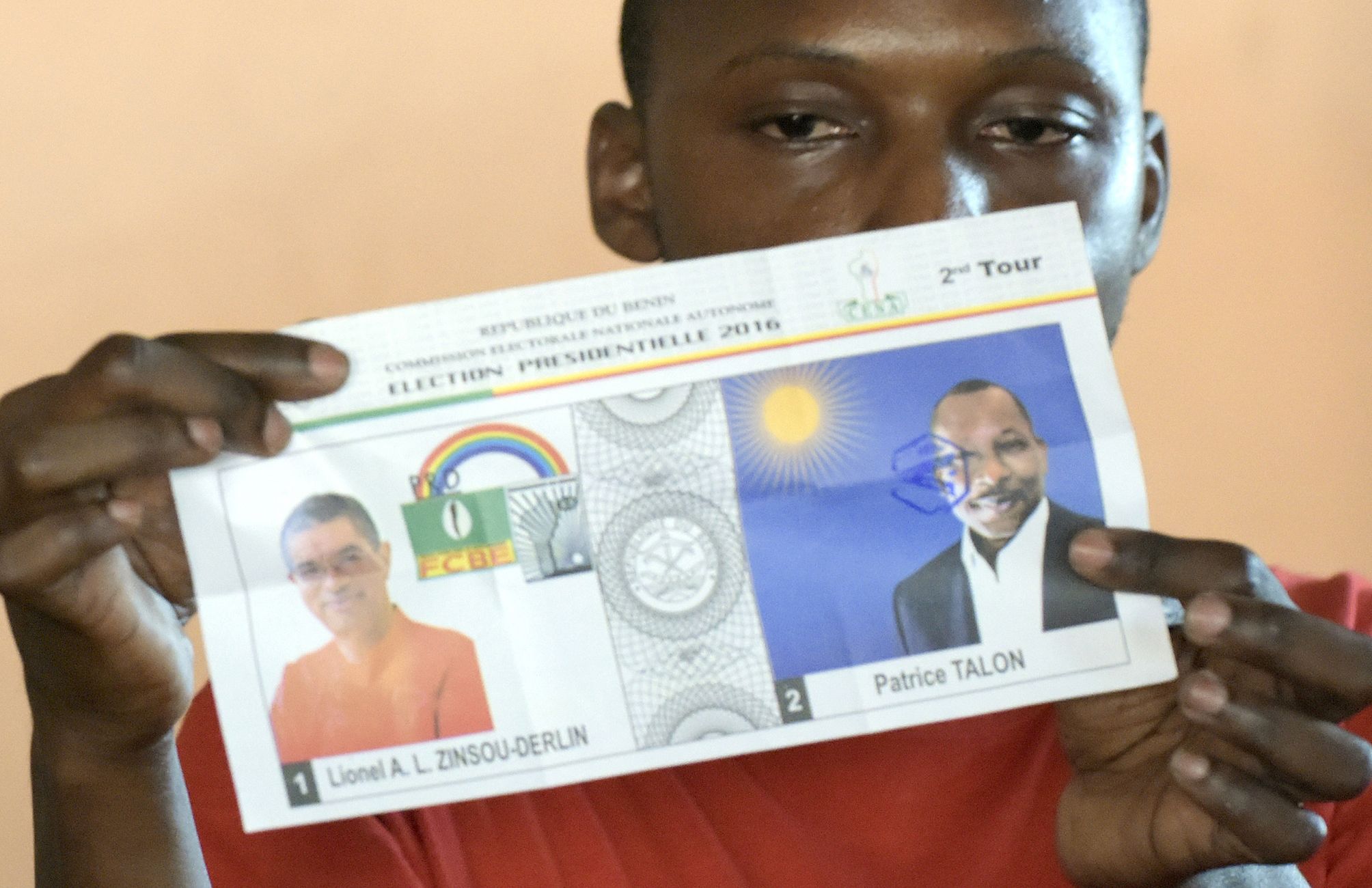 Benin's prime minister has conceded defeat to a cotton magnate in the West African country's closely fought presidential election.
The country held a presidential run-off vote on Sunday after the polls on March 6 saw Prime Minister Lionel Zinsou take 28 percent of the vote and businessman Patrice Talon poll 25 percent. But Talon received the support of the majority of the other 31 candidates who ran in the first round—including third-place Sebastien Ajavon, who took 22 percent of the votes—and appears to have recorded a decisive victory in the run-off, though the official results are yet to be announced.
Zinsou posted on his Facebook page on Monday that he had called Talon to congratulate him on his victory and wish him good luck as president. Early overnight results give Talon 64.8 percent of the vote against 35.2 percent for Zinsou, according to Reuters. Some 4.7 million people were eligible to vote in the elections.
Talon, 57, is known as the "King of Cotton" and marketed himself as the true Beninese candidate for the presidency, attacking Zinsou's dual French nationality, according to Al Jazeera. Winning the presidency would mark a political turnaround for Talon, who was previously accused of plotting a coup against outgoing President Thomas Boni Yayi. Talon only returned to Benin from exile in France in October 2015 after Beninese courts dismissed the case and French authorities refused to extradite him.
Benin was the first sub-Saharan African country to introduce multi-party elections in 1990 and has been held up as a model of democracy on the continent. By honoring his country's constitution and stepping down at the end of his second term, Boni Yayi bucked a trend among African leaders amending or ignoring their constitutions to stay in power—including Paul Kagame in Rwanda, Uganda's Yoweri Museveni and Pierre Nkurunziza of Burundi.