Nancy Sinatra Leads Benjamin Keough Tributes As Elvis Presley's Grandson Dies at 27
Condolences and shock are being expressed throughout the entertainment industry today, as the son of Lisa Marie Presley and grandson of the late Elvis Presley, Benjamin Keough, has died aged 27.
TMZ reports that Keough died from a self-inflicted gunshot wound Sunday in Calabasas, California.
Presley's representative Roger Widynowski confirmed the tragic news in a statement to AP.
"She is completely heartbroken, inconsolable and beyond devastated but trying to stay strong for her 11-year-old twins and her oldest daughter Riley," Widynowski said. "She adored that boy. He was the love of her life."
Keough was the youngest of the two children Lisa Marie Presley had with her first husband, musician Danny Keough, before they divorced in 1994. His sister is 31-year-old actress Riley Keough.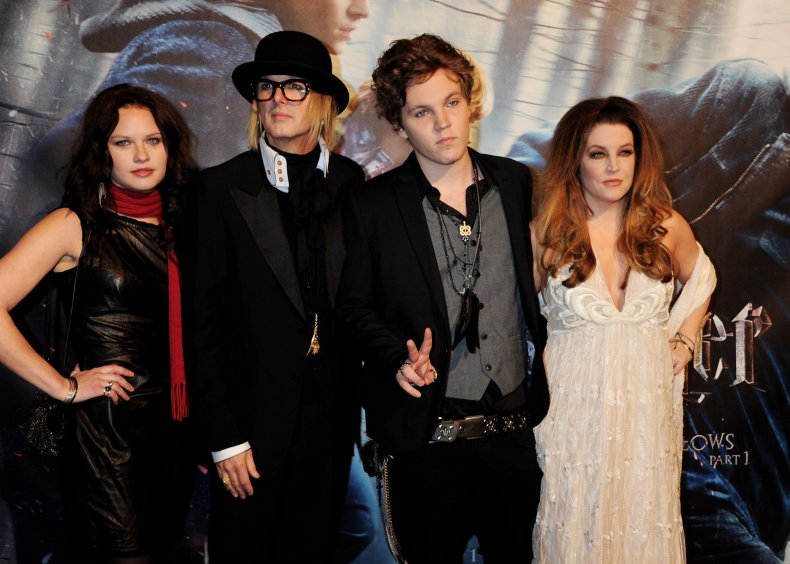 Presley also has twin 11-year-old daughters with her fourth husband, musician, and producer Michael Lockwood. She was also briefly married to Michael Jackson and Nicholas Cage.
In 2012, Presley featured Keough and his siblings in a music video remaking Elvis' 1954 hit "I Love You Because."
Speaking of her son's uncanny resemblance to the late Elvis, Presley once said she found it "overwhelming."
"He was at the Opry and was the quiet storm behind the stage!" she told CMT in October 2012 "Everybody turned around and looked when he was over there. Everybody was grabbing him for a photo because it is just uncanny. Sometimes I am overwhelmed when I look at him."
Nancy Sinatra shared her grief on Twitter, telling Presley: "Sweet, sweet princess, what a terrible tragedy. @LisaPresley I have known you since before your mama gave birth to you, never dreaming you would have pain like this in your life. I'm so very sorry. I'm here."
Commentator Mick Foley shared his condolences and urged anyone with suicidal thoughts to get help.
"I just learned of the suicide death of Benjamin Keough, son of Lisa Marie Presley," he tweeted. "I did a movie with his sister, Riley in 2017 and thought the world of her. My heart goes out to all who loved him. Don't suffer in silence. National Suicide Prevention Lifeline 1-800-273-8255."
Musician Roy Orbison Jr. urged his fans to pray for the Presley family, tweeting: "Everybody please pray for Elvis Presley's family. They have had another terrible tragedy today."
Another musician DJ Ashba said news of his friend's death "cut him to the bone," on Instagram, where he shared a number of pictures with the late Keough.
"This cuts me to the bone. Literally in shock. I loved Ben like a brother and always will. Till we meet again my friend. #RIP #shattered #benjaminkeough," he wrote.
If you have thoughts of suicide, confidential help is available for free at the National Suicide Prevention Lifeline. Call 1-800-273-8255. The line is available 24 hours every day.