Benjamin Netanyahu Admits That Israeli Forces Operate in Syria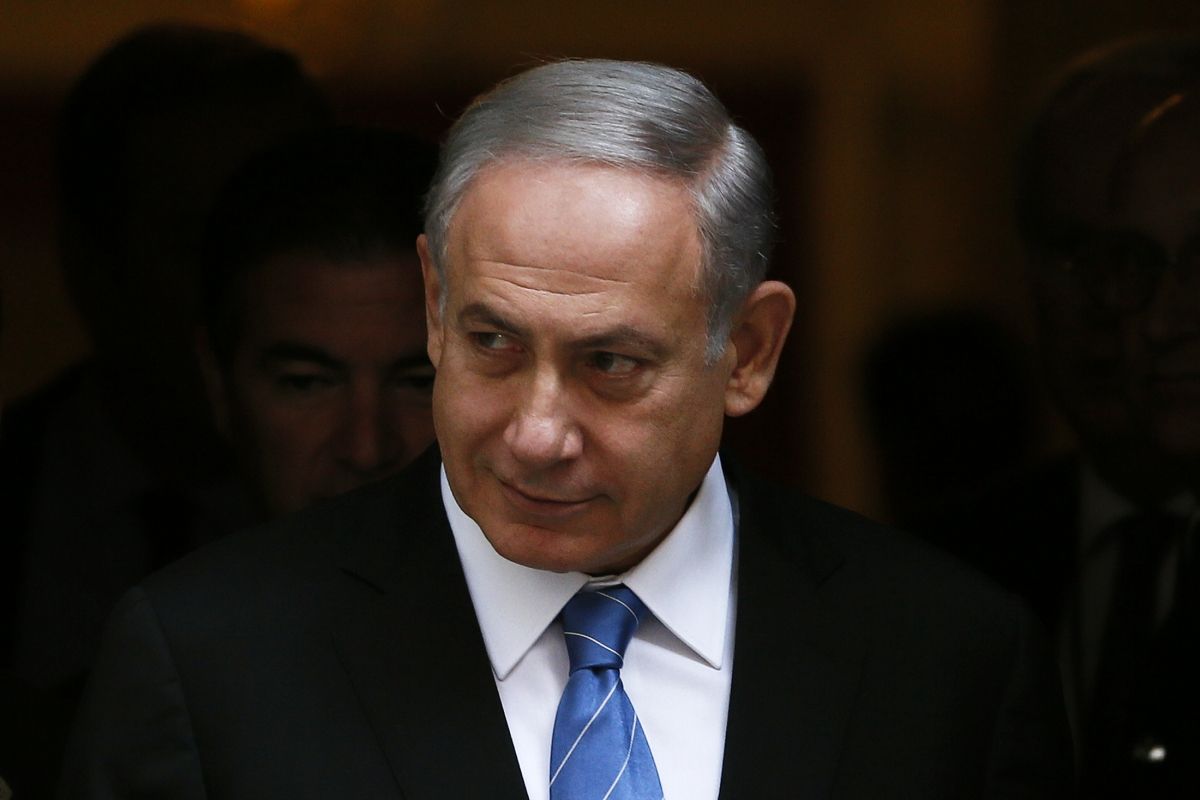 Israeli Prime Minister Benjamin Netanyahu said on Tuesday that Israeli forces operate in Syria from "time to time." It is the first public recognition of Israel's military involvement in its neighboring war-torn country.
The Israeli leader said that forces carry out operations to prevent weapons transfers to Lebanon, where Iranian-backed Shiite militant group Hezbollah—which went to war with Israel in 2006—operates, and to stop southern Syria becoming a front against Israel.
"We operate in Syria from time to time to prevent it from becoming a front against us, a second terror front against us," Netanyahu said at the Galilee Conference in the northern Israeli city of Acre, the Associated Press reported.
He added: "We are also acting of course to prevent the transfer of deadly weapons from Syria to Lebanon in particular and we will continue to do so."
Netanyahu did not elaborate further on Israeli operations in Syrian territory but Israeli forces have carried out airstrikes against a number of regime targets this year and have also attacked Hezbollah fighters—allies of Syrian President Bashar al-Assad— operating on its border. Israeli intelligence service Mossad has also been linked with the 2008 assassination of top Hezbollah commander Imad Mugniyah in Damascus.
Other Israeli strikes in Syrian territory have been widely reported since the onset of the Syrian civil war in March 2011. The Israeli military acknowledged this year's strikes but Israeli officials have never publicly admitted to the country's involvement within Syrian territory.
In August, the Israeli military staged a large-scale drilled to prepare for a potential ground operation into Syria in event of an attack by Hezbollah or militants who control large areas of southern Syria.
The two countries share a border on the Golan Heights, where a U.N. peacekeeping force mans a demilitarized zone, after Israel captured most of the area in the 1967 Six-Day War. The international community does not recognize Israel's annexation of the territory.
Netanyahu also addressed Israel's military coordination with Russia over Moscow's involvement in the Syrian civil war, in support of its key ally Assad, after Israeli Defense Minister Moshe Yaalon said on Sunday that a Russian aircraft had recently encroached Israeli airspace.
"I hope Israel and Russia see eye-to-eye on the strategic issues and I want to promise you that we can achieve very good land and air coordination," Netanyahu said.
He praised the "caution" taken by both parties since Russia started its aerial campaign against Syrian rebel factions and the Islamic State militant group (ISIS) in late September. "I think this is an indication of openness and of the success of ties between Israel and Russia," he added.