Benjamin Netanyahu Calls on World to Condemn West Bank Synagogue Arson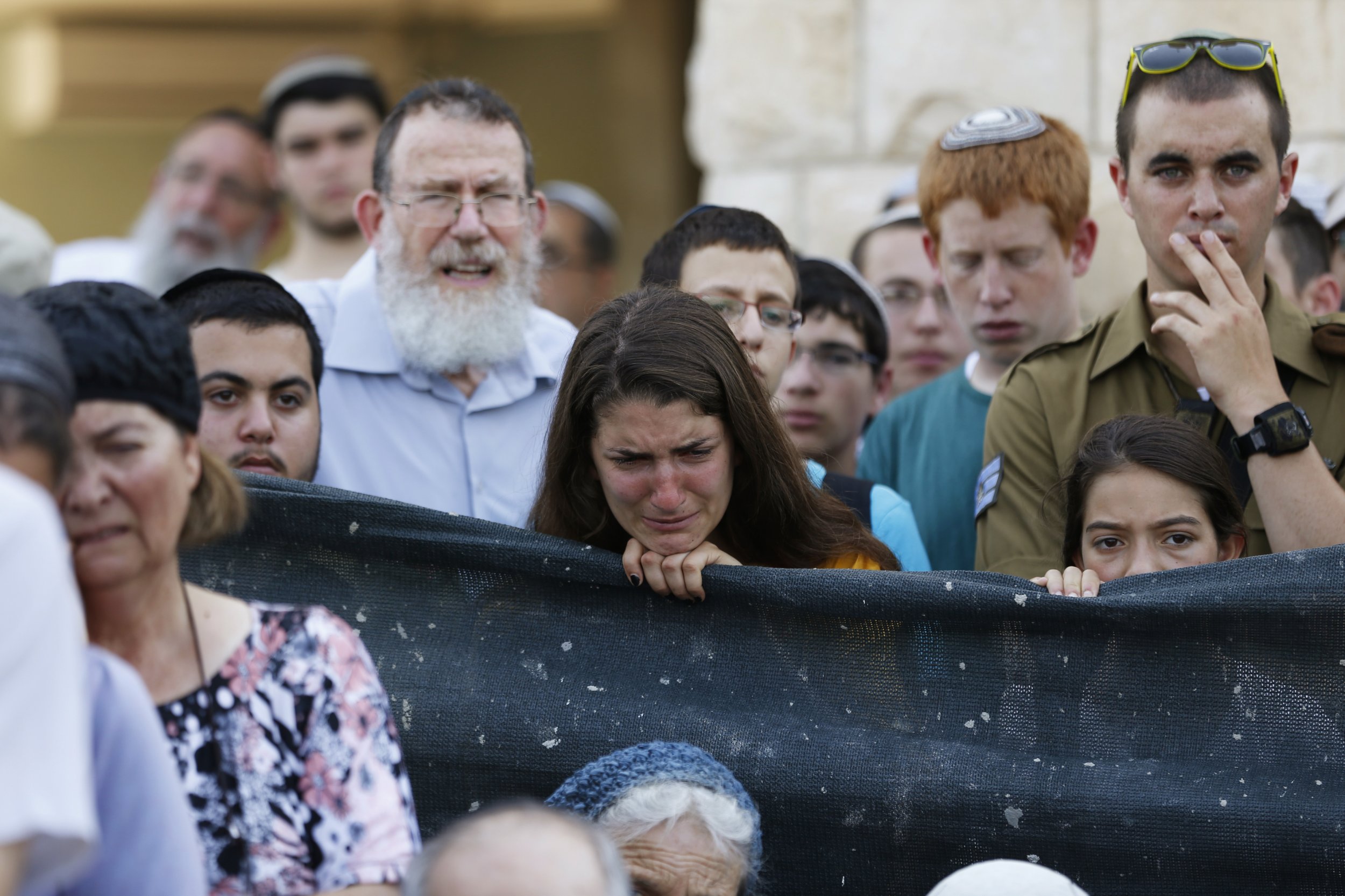 Israeli Prime Minister Benjamin Netanyahu on Sunday called for the international community to condemn an arson attack on a synagogue that he alleged was committed by Palestinians near a West Bank settlement.
Israeli authorities confirmed on Sunday that the makeshift synagogue, outside of the Karmei Tzur settlement in the West Bank, was damaged as a result of arson late Friday.
Police said that the footprints of the suspects led towards a Palestinian village near the town of Halhul, The Times of Israel reported. While no injuries were caused in the arson, suspected attackers burnt holy Jewish texts at the site. Netanyahu, on his Facebook page, said that the synagogue "was set on fire by Palestinians."
The synagogue served as a memorial to the three Israeli teenagers, Eyal Yifrach, 19, Gilad Shaar, 16, and Naftali Fraenkel, 16, who a Hamas-linked cell kidnapped and murdered in June 2014 as they waited at a hitchhiking stop at the Israeli settlement of Alon Shvut in the West Bank.
The memorial is located near the spot where they were discovered following the incident that sparked a series of actions from the Israeli government and Palestinians that resulted in the seven-week Gaza conflict in July 2014.
"I expect from everyone in the country and around the world who rightly condemn every desecration of a mosque or writing of graffiti on mosques, including the burning of mosques, I expect them to come out with the same cry against, and condemnation of, this abhorrent act," Netanyahu said at his weekly cabinet meeting.
Arson attacks have been perpetrated on both sides of the Israeli-Palestinian conflict. Last July, Jewish extremists threw Molotov cocktails into the home of the Dawabsha family, killing 18-month old Ali, and his parents Reham and Saad. Four-year-old Ahmad was the only survivor of the attack, which saw the attackers spray paint the Star of David, the words "revenge" and "long live the Messiah" in Hebrew on the house in a "price tag" attack.
A number of Jewish arson attacks have targeted Christian holy sites in the West Bank, including the historic Church of the Multiplication of the Loaves and Fishes last June. There have been dozens of hate crime attacks against churches, mosques and monasteries in Israel and the West Bank since 2009, according to the Rabbis for Human Rights.