German officials denounced what they called a clear case of Nazi-era "anti-semitism" in a cartoon depicting Israeli Prime Minister Benjamin Netanyahu in the daily newspaper, Süddeutsche Zeitung.
The cartoonist and veteran journalist who created the drawing of Netanyahu, Dieter Hanitzsch, 85, told the local Jewish website Juedische Allgemeine he was aware the editors of the paper apologized but said he "would like to be able to criticize Netanyahu's policy, even as a German," Deutsche Welle first reported.
The drawing features Netanyahu posing with a microphone and wearing clothing similar to that of Israeli singer Netta Barzilai, the 2018 winner of the Eurovision singing competition. Included in the cartoon is a sign that reads "Eurovision Song Contest" with the "v" replaced with a Star of David and Netanyahu seen holding a rocket. A quote bubble reads, "Next year in Jerusalem," a reference to the annual show that moves its location to the previous year's winner and a phrase said at the end of Passover, The Times of Israel reported.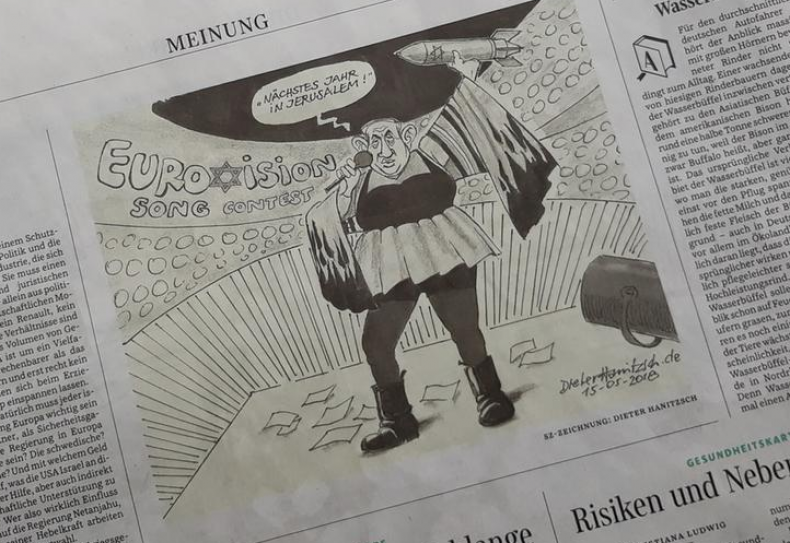 Felix Klein, Germany's new anti-Semitism commissioner, told the Bild newspaper the drawing was similar to "the intolerable depictions of Nazi propaganda" distributed by Joseph Goebbels and other anti-Semitic figures in the 1920s through World War II. Süddeutsche Zeitung editor-in-chief Wolfgang Krach said the cartoon was a "mistake" but had provoked discussion before and after publishing and wasn't Hanitzsch's intention to be anti-Semitic.
"Dieter Hanitzsch says that he merely wanted to point out with his cartoon that the next ESC finals in 2019 will take place in Jerusalem," Krach said, conceding that the drawing could be interpreted as anti-Semitic. "Its publication was, for this reason, a mistake for which we ask forgiveness."
The cartoon received criticism from several high-profile German and Jewish community leaders. Jewish reader Malca Goldstein-Wolf published an open letter on Facebook addressing the broadsheet paper's editors, blasting the "double standards" and "hypocrisy" of the visual. "Can Israel enjoy its successful participation in a music competition without being demonized?"
The cartoon and the accompanying material in the newspaper discuss the recent controversial move of the U.S. embassy from Tel Aviv to Jerusalem, spearheaded by President Donald Trump.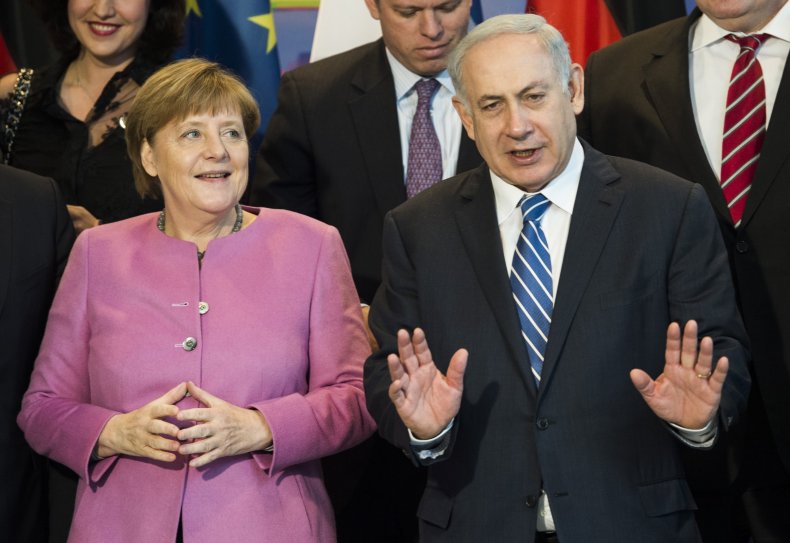 The Munich-based daily newspaper is one of the largest daily newspapers in Germany with a circulation of about 1.1 million readers a day in Germany and an English-version abroad. The paper was founded in October 1945, just five months after the death of Adolf Hitler and the end of World War II in Germany. According to the New Yorker, the newspaper was the first in the country to receive a license from the U.S. military administration established in Bavaria.