Benjamin Netanyahu Encourages 'Namaste' Greeting in Place of Handshakes During Coronavirus Outbreak
Israeli Prime Minister Benjamin Netanyahu spoke about the spread of coronavirus in Israel at a Wednesday press conference, suggesting that Israelis forego the normal greeting ritual of shaking hands and instead adopt the Indian meeting tradition of the Namaste.
Netanyahu claimed the Namaste may help to slow the person-to-person spread of coronavirus on Israeli soil.
Traditionally, the Namaste greeting is conducted by placing one's hands together, palms touching and fingers pointing upwards. It can be used with or without a slight bow of the head, but using the bow is seen as a show of respect to the person being greeted.
"Together with the Health Minister and the professional team, I have just completed another discussion on our handling of the corona crisis," Netanyahu said Wednesday, according to information sent to Newsweek by the Israeli Ministry of Foreign Affairs. "I say 'crisis' but it must be understood that we are in the midst of a global pandemic. They do not call it this but this is the truth and it needs to be said. It could be that it is among the most dangerous of such pandemics in the past 100 years."
"But Israel is in the best situation of all other countries, together with another two or three Western countries," Netanyahu continued.
"We have to understand we are in the midst of a global epidemic, the most dangerous of these epidemics in the last 100 years," Netanyahu added. "We had to take tough, even very rigid steps to slow the spread of the disease in Israel, and indeed it did."
Israel currently has at least 50,000 people on quarantine with more expected to be placed in isolation after it was reported that an individual infected with coronavirus attended a soccer game at a stadium in Tel Aviv.
However, current statistics state that Israel only has reported 15 total cases of coronavirus with one individual who has recovered.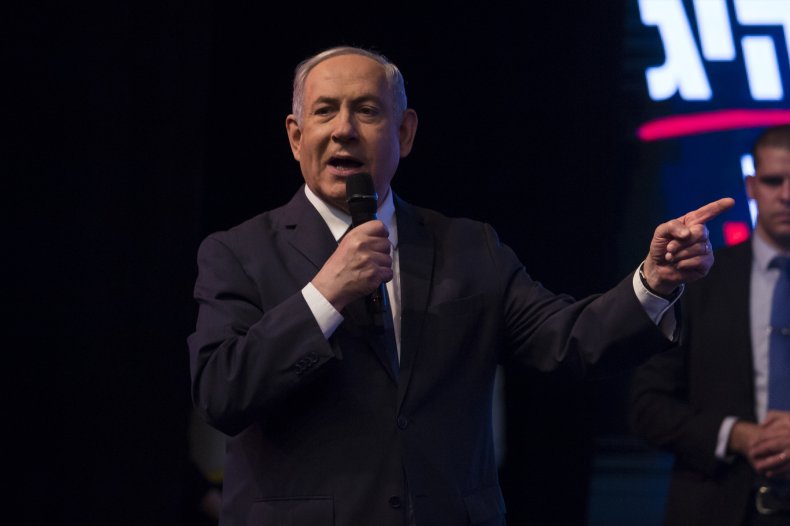 While all the votes have yet to be tallied, Netanyahu appears to have won Israel's recent national election, the third one in less than a year. Netanyahu's Likud party received the most popular votes but has so far not been able to gain enough seats in the Knesset, the Israeli Parliament, to create a government.
Although Likud has gained 58 seats in the Knesset, they would need to have a total of 61 seats to claim a majority victory.
Netanyahu is currently facing criminal charges of bribery, fraud and breach of trust for his connections with media companies. Allegedly, Netanyahu wanted newspapers to publish positive stories about him and his policies. In one instance, Netanyahu is accused of telling a newspaper owner that he would propose legislation that could limit the circulation of a rival publication.
Reports Wednesday indicated that Netanyahu's main political rival, Benny Gantz of the left-leaning Kahol Lavan party, wanted to promote a law that make it illegal for an official who was under indictment to build a government.
"Gantz lied to his voters and is trying to steal this election," Netanyahu said in a televised address Wednesday. Netanyahu has also alleged that Gantz made political overtures to the Joint List, a party consisting of the four main Arab political parties in Israel.
"The move Gantz is leading undermines the foundations of democracy," Netanyahu said.
Gantz, however, seems content to wait for all the results to be tallied before making his next political move.
"We will do everything the results and the law will let us in order to replace the [Netanyahu] rule," Gantz said Monday.
Kahol Lavan has attained 33 seats in the Knesset while the Joint List holds 15 seats, according to Haaretz.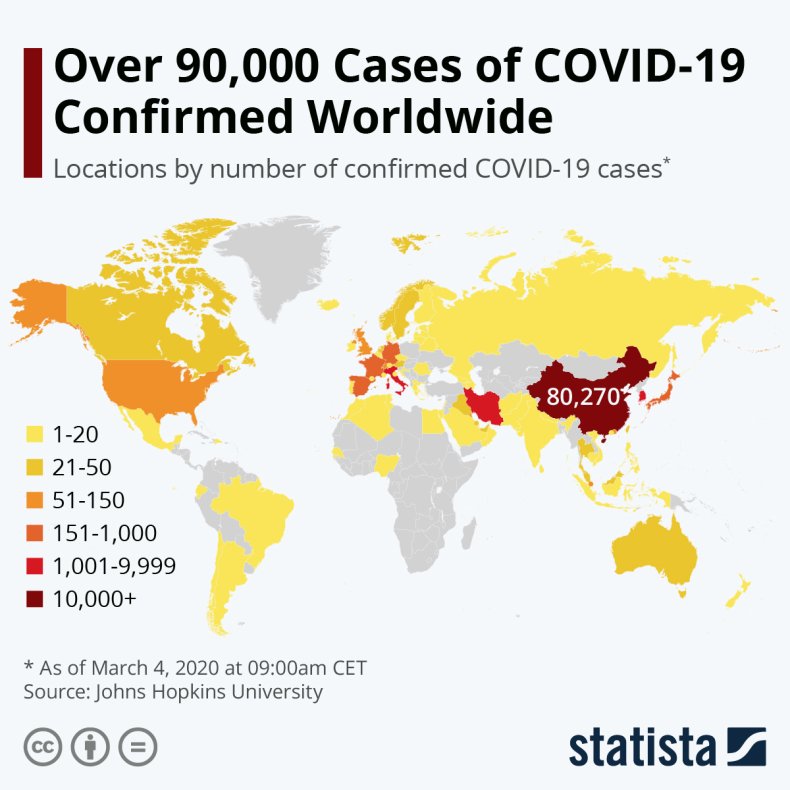 Updated 3:37 p.m. EST 03/05/2020: This story has been updated to include information provided by the Israeli Ministry of Foreign Affairs.