Benjamin Netanyahu Flies Into London to Meet U.K. PM Amid Protests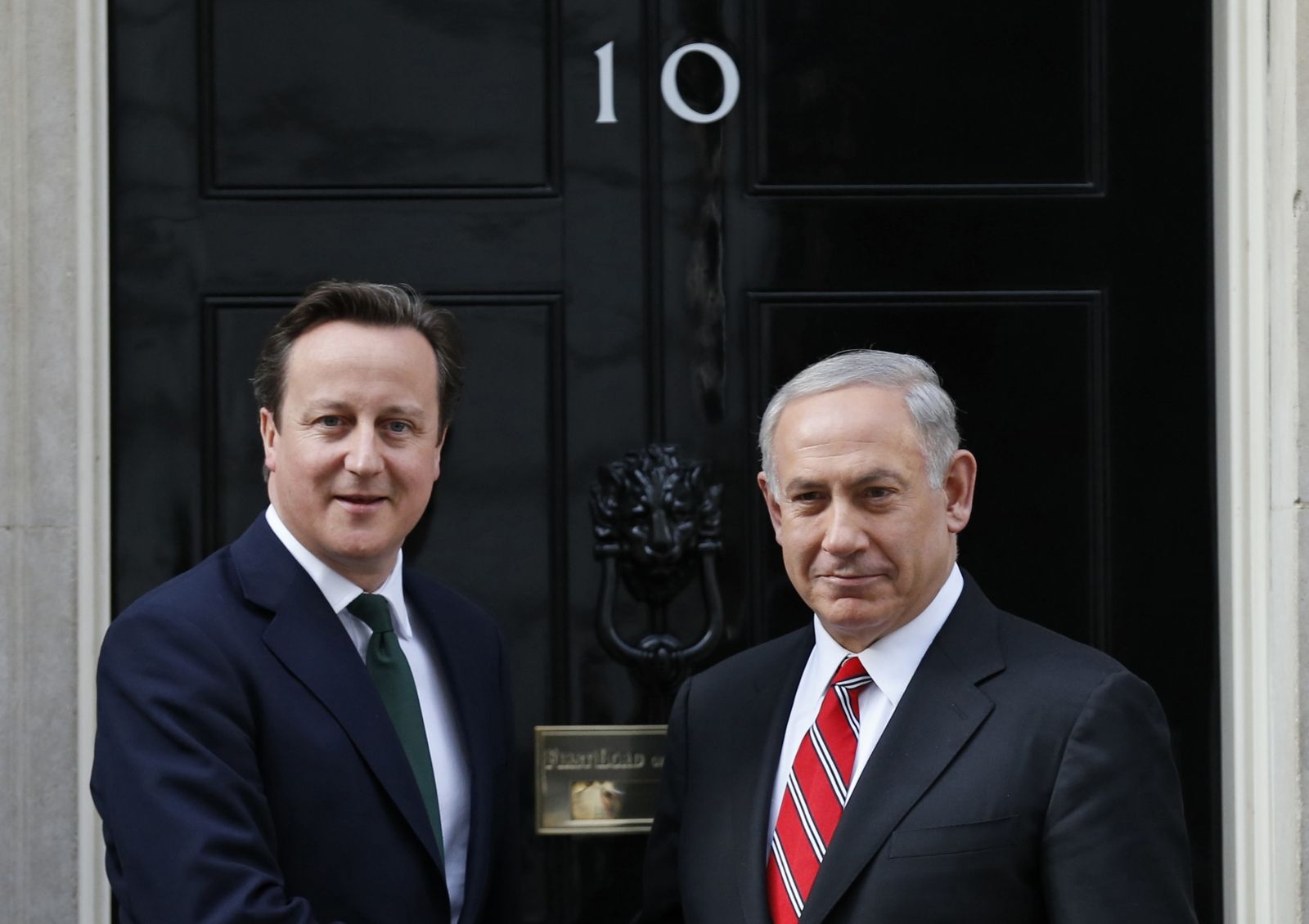 Israeli Prime Minister Benjamin Netanyahu is to arrive in London on Wednesday to meet with his British counterpart David Cameron as thousands took to the streets outside Downin Street to rally against his visit.
The Israeli embassy in the U.K. said in a press release that Netanyahu and Cameron would "discuss diplomatic, strategic and bilateral issues, as well as joint challenges in the fields of security, economics and cyber."
Netanyahu is scheduled for a two-day visit to Britain ahead of the meeting of world leaders at the U.N. General Assembly in New York later this month. He has travelled with his wife Sara and is to meet with British members of parliament and Jewish community leaders.
The visit offers Netanyahu a chance to discuss the historic Iranian nuclear deal, aimed at curbing Tehran's capability to make a nuclear weapon, with Britain, one of the six major powers to broker the agreement.
Following the deal, Britain re-opened its embassy in Tehran and is seeking warmer relations with the Islamic Republic. British Foreign Minister Philip Hammond travelled to Israel in July in a bid to reassure Netanyahu's government about the deal.
Reporters at Downing Street, the British leader's residence and scene of Netanyahu's arrival, shared images of "thousands" of protesters marching to demonstrate against the Israeli leader's invitation to London by the British government.
The protest is organized by U.K.-based advocacy group the Palestine Solidarity Campaign, which claims that Netanyahu is a "war criminal" for Israel's military operation in the Gaza Strip last year.
A petition to the U.K. government and British parliament that calls for the arrest of Netanyahu when he arrives in London has received more than 100,000 signatures. A counter campaign was organized by British-Israeli advocacy groups who warned that "thousands of anti-Israel protesters" were to mobilize in London on Wednesday. More than 300 said that they would attend the counter rally.
Andrew Smith of U.K.-based advocacy group Campaign Against Arms Trade also criticized the British government's decision to extend an invite to Netanyahu after last summer's seven-week Gaza War between the Israeli military and Palestinian militant groups Hamas and Islamic Jihad.
"Last year's bombing killed over 2,000 people and the humanitarian situation is still dire," says Smith. "Netanyahu is one of the last people that should be given the political endorsement and legitimacy that comes from a visit to Downing Street. By continuing to arm and support Israel the UK is complicit in the suffering of Palestinians."
In the 50-day conflict, over 2,100 Palestinians were killed, according to U.N. and Palestinian accounts, and 72 Israelis were killed, according to Israeli accounts.
A report by the U.N. published earlier this year said that both Israel and Hamas may have been responsible for war crimes during the conflict, although both parties rejected the report's findings.