Benjamin Netanyahu 'Ready' to Open Negotiations With Palestinians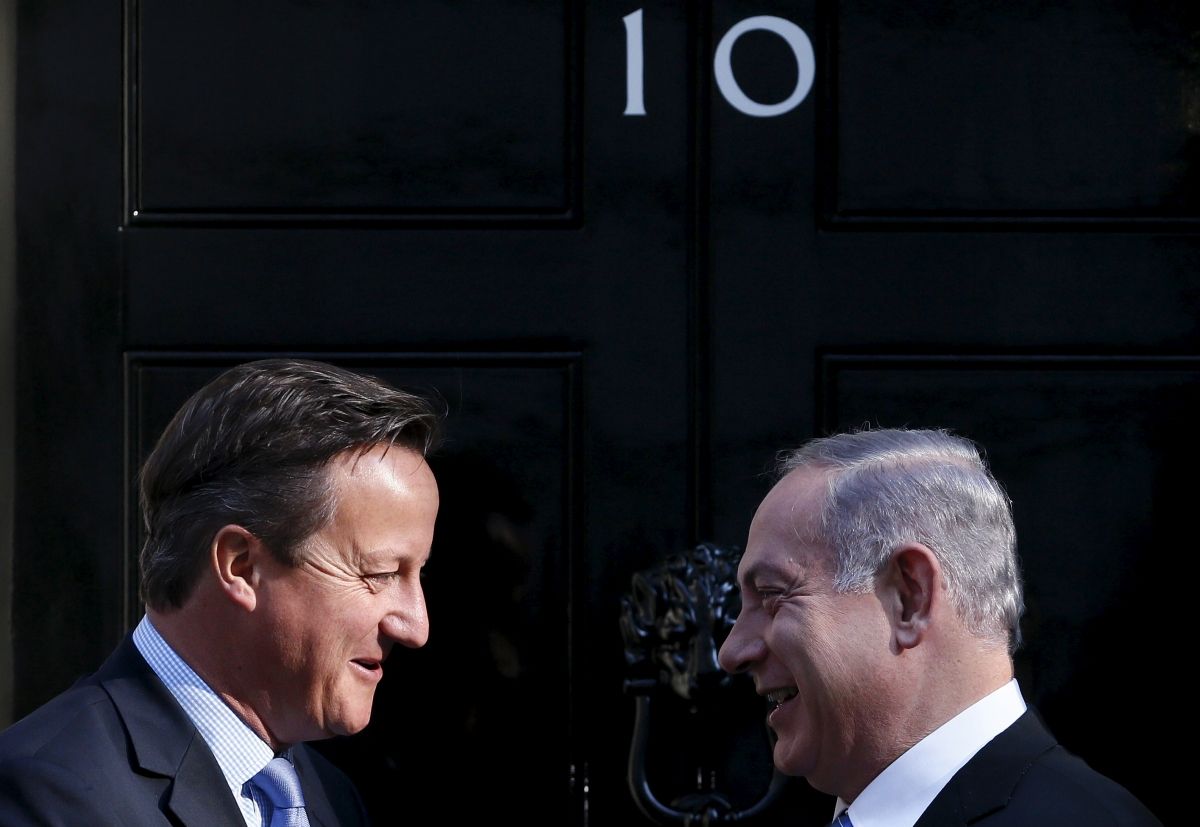 Israeli Prime Minister Benjamin Netanyahu said that he is willing to restart peace talks with the Palestinians with no pre-conditions for negotiations, as he met with his British counterpart David Cameron in London on Thursday.
"I want to say here in 10 Downing Street and reaffirm that I am ready to resume direct negotiations with the Palestinians with no conditions whatsoever to enter negotiations and I am willing to do so immediately," he said.
U.S.-sponsored talks between Israel and the Palestinians collapsed in April last year. The Palestinians accused Israel of reneging on a pledge to release a fourth batch of Palestinian prisoners while Israel said that it could not negotiate with a Palestinian unity government which included Hamas. The development initiated a chain of events that resulted in the seven-week Gaza conflict between the Israeli military and Palestinian militant groups Hamas and Islamic Jihad.
In the 50-day conflict, over 2,100 Palestinians were killed, according to U.N. and Palestinian accounts, and 72 Israelis were killed, according to Israeli accounts. A report by the U.N. published earlier this year said that both Israel and Hamas may have been responsible for war crimes during the conflict, although both parties rejected the report's findings.
Newsweek subscription offers >
Xavier Abu Eid, spokesman of the Palestine Liberation Organization (PLO) says that Netanyahu's comments on restarting negotiations were just a "PR tool" to distract from Israeli "violations."
"He is saying that he is willing to go back to negotiations without preconditions, this is not consistent with reality," says Eid.
"At the same time, he is putting the conditions to continue building settlements, to continue violating Palestinian rights, to hold Palestinians to recognize Israel as a Jewish state, to recognize that the Israeli army will remain in the State of Palestine, to recognize that settlements will be an extra set of Israel, and then he will seek to talk," he adds.
Netanyahu is in the U.K. on a two-day visit to discuss bilateral issues, such as economic and cybersecurity cooperation, and global issues, such as the Iran nuclear deal, with Cameron as well as meet with leaders of the Jewish community.
Newsweek subscription offers >
The Israeli prime minister also spoke of the "twin forces" of militant Islam which he said is wreaking havoc across the Middle East. "The Middle East has disintegrated under the twin forces of militant Islam, militant Sunnis led by ISIS and the militant Shiites led by Iran. I believe that we can cooperate in practical ways to roll back the tide of militant Islam, both in the Middle East and North Africa."
Netanyahu's arrival in London was preceded by a petition to the U.K. government and British parliament that called for his arrest, which received more than 100,000 signatures. On Wednesday thousands of people gathered outside Downing Street, the British prime minister's residence, to protest against Netanyahu's invitation to London. A counter rally, organized by British-Israeli advocacy groups, was also held.
Benjamin Netanyahu 'Ready' to Open Negotiations With Palestinians | World