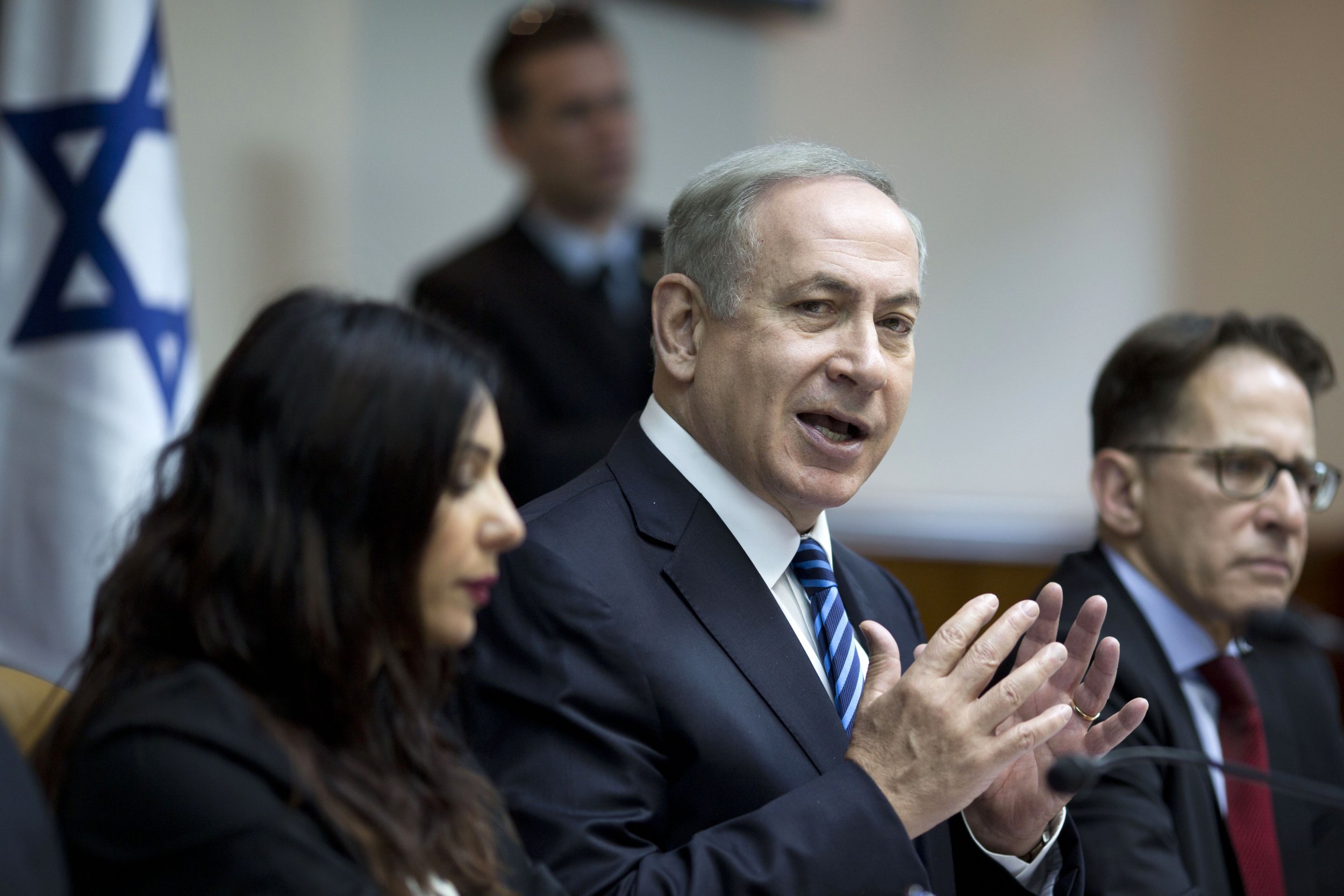 Israeli Prime Minister Benjamin Netanyahu said Sunday he would work with U.S. President-elect Donald Trump to unravel the Iranian nuclear deal negotiated by the Barack Obama administration and other world powers in July 2015.
The Israeli leader, in an interview with CBS's 60 Minutes that aired Sunday night, added that there were "various ways of undoing" the agreement that he has railed against and which he called a "historic mistake for the world" after its signing.
Netanyahu said he had five proposals that Trump could seek to implement in place of the current nuclear agreement, which sought to peg back Iran's nuclear program in return for the lifting of crippling sanctions on the Islamic Republic's economy. Trump has been a harsh critic of the agreement.
"I have about five things in my mind," Netanyahu said, without going into details. He also admitted to "differences of opinion" with Obama over Iran, as already evidenced by Netanyahu's March 2015 trip to lobby both sides of the U.S. Congress on the Iran deal before it was signed, breaking diplomatic protocol as it was without an invitation from Obama.
Iran's conservative leadership regularly threatens Israel with destruction and supports groups that seek to attack and have attacked Israel, including Lebanese Shiite militant group Hezbollah and the Palestinian Sunni militant group Hamas. Israel fears that Iranian moves towards a nuclear weapon, or an agreement that gives Iran back billions in funds, would threaten its national security.
On the presidential campaign trail, Trump pledged to destroy the deal if he secured the presidency, calling the agreement one of "the worst deals ever made by any country in history." He has also criticized the amount of money that could be returned to the Iranian government under the agreement. In March, he said that "we give them $150 billion, we get nothing."
The president-elect warned in September that the deal is "going to destroy Israel—unless I get elected. Then Israel will be just fine." But some figures in the U.S. security elite have criticized Trump's intentions. CIA chief John Brennan warned last month that ripping up the nuclear agreement with Iran would be the "height of folly."
Netanyahu also appeared to suggest that accusations of anti-Semitism among some of Trump's supporters was not incited by the future U.S. president.
"I know Donald Trump," Netanyahu said. "He feels very warmly about the Jewish state, about the Jewish people… there's no question about that."