Benjamin Netanyahu Turns Down Meeting With Barack Obama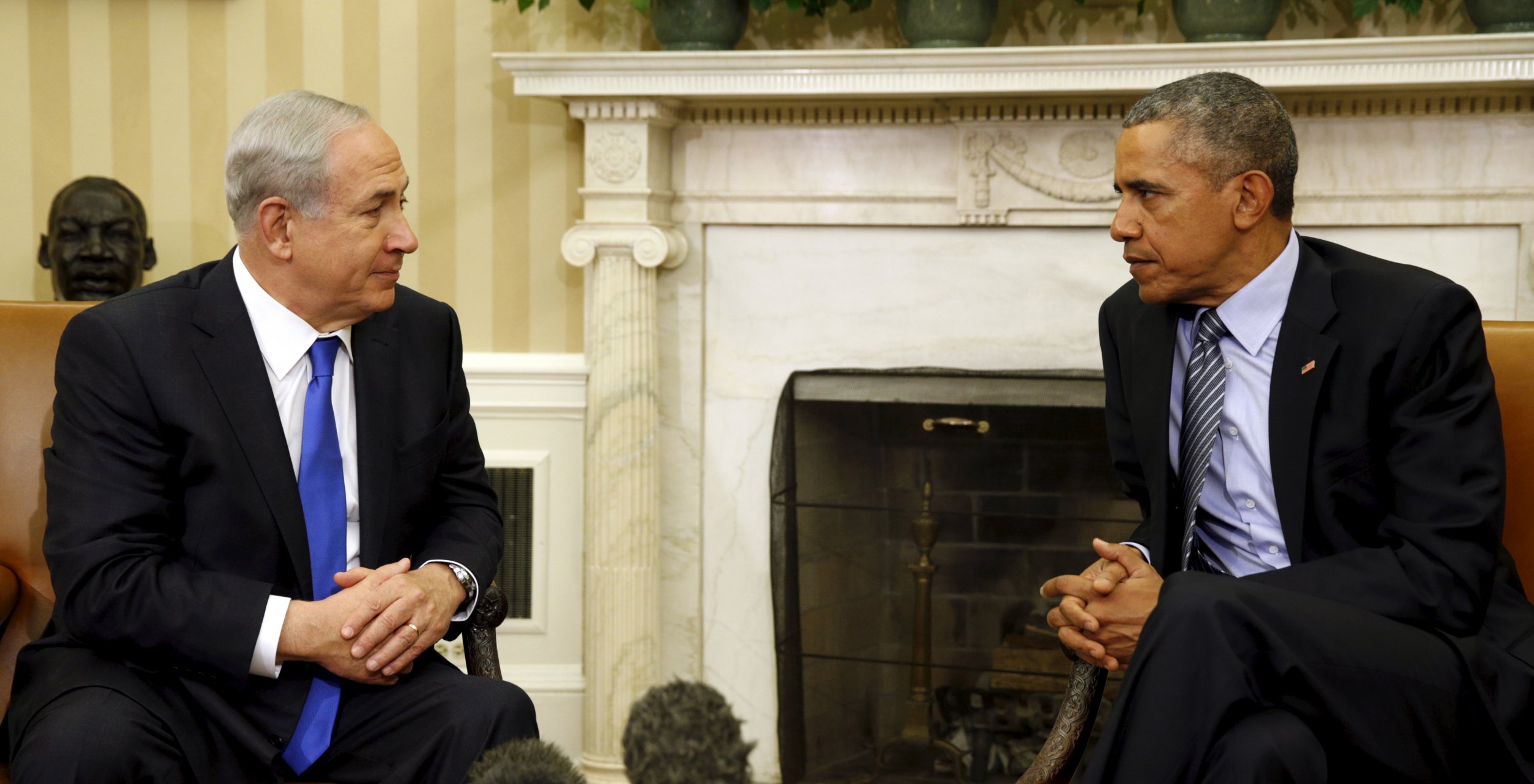 Israeli Prime Minister Benjamin Netanyahu has declined an offer from the United States government to meet President Barack Obama later this month, the White House said on Monday, in the latest signal of their fractured relationship.
The Israeli leader decided to cancel his visit to Washington, despite being expected to make the trip to the U.S. in March for the annual summit of a prominent pro-Israeli advocacy group. He will now deliver his remarks by video conference.
However, the U.S. government said that it only learnt of Netanyahu's decision through media reports, while it denied "false" reports in the Israeli media that the White House was unable to find a date to meet with the Israeli leader.
"We were looking forward to hosting the bilateral meeting," Ned Price, a spokesman for the White House's National Security Council, said in a statement.
"We were surprised to first learn via media reports that the prime minister, rather than accept our invitation, opted to cancel his visit."
An aide to Obama told CNN that Netanyahu's office proposed March 17 or 18 as dates that would work for a meeting and the White House replied to offer March 18 as a meeting date, before the U.S. leader's visit to Cuba.
The latest deterioration in U.S.-Israeli relations comes before Obama's vice-president, Joe Biden, visits Israel, where he is expected to discuss military aid to the country.
The refusal of Netanyahu to travel to Washington to meet with Obama comes at a time when the allies are having difficulty negotiating a 10-year multibillion-dollar military aid package for Israel. Washington is believed to be offering $5 billion while Israel is seeking at least double that amount.
The pair previously came to blows over the Iran nuclear deal, signed last July between Tehran and six world powers. Netanyahu traveled to Washington, without Obama's invitation or notification, to address a joint session of Congress, in what the White House said was a breach of diplomatic protocol. However, the leaders later met in November in a bid to revive their faltering relationship.