Benjamin Netanyahu's Son Blocked From Facebook for Anti-Muslim Hate Speech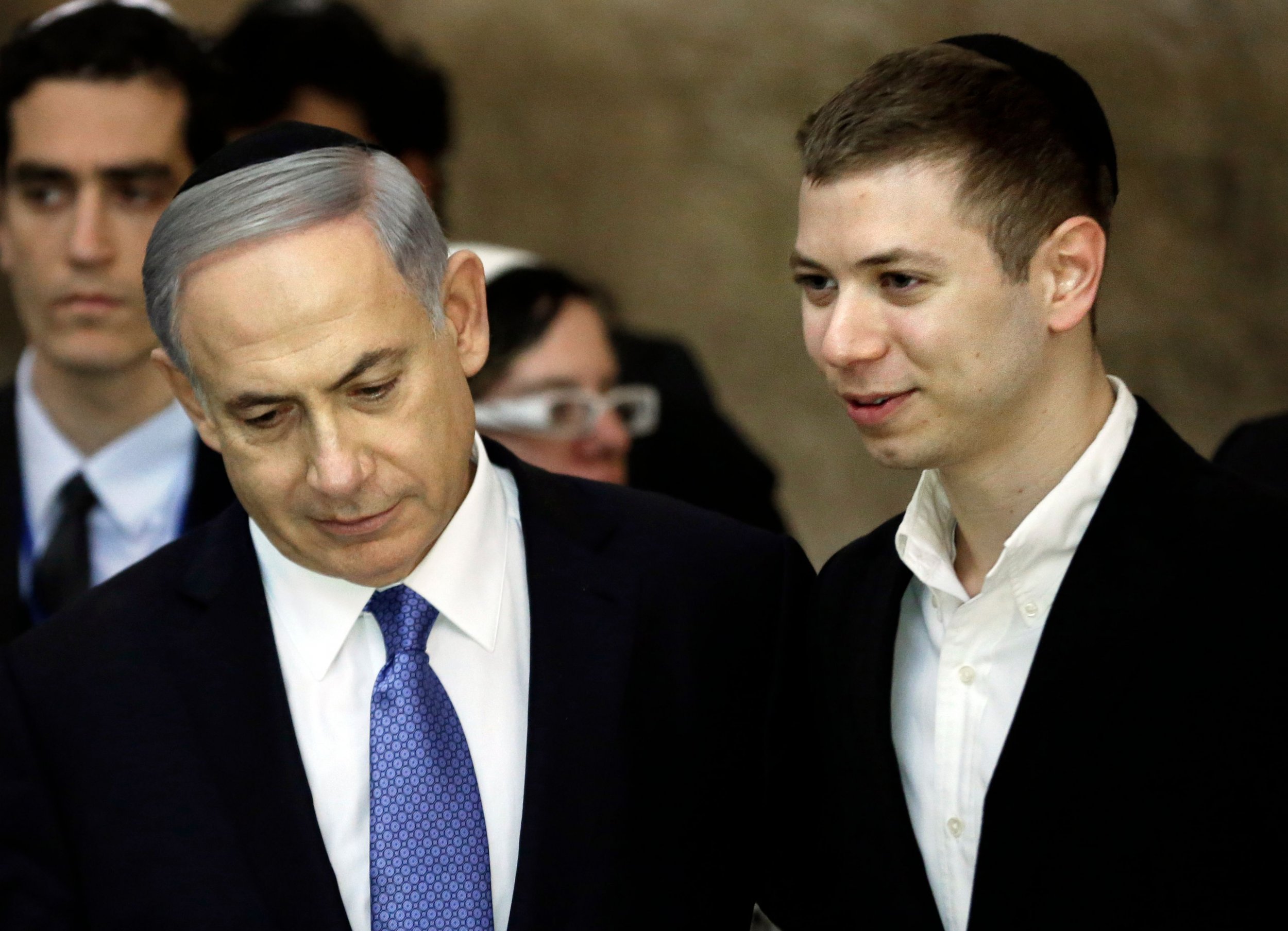 The son of Israeli Prime Minister Benjamin Netanyahu has been blocked from Facebook after posting what the social media giant described as hate speech on his profile.
Yair Netanyahu, 27, was handed a 24-hour ban from the platform following Islamophobic comments that appeared to call for violence against Palestinians.
Read More: Prime Minister Benjamin Netanyahu and wife should be indicted for bribery and corruption, Israeli police say
According to The New York Times, Netanyahu posted a slew of comments following the killing of two Israeli soldiers by a Palestinian gunman in the West Bank last week. He called for the killings to be "avenged" and warned, "There will never be peace with the monsters in human form known since 1964 as 'Palestinians.'"
In other posts, Netanyahu said he would prefer all Muslims to leave Israel and suggested all Palestinians still living inside the country should be expelled. He also argued that there were no terror attacks "in Iceland and Japan where coincidentally there are no Muslims."
Facebook first deleted the offending posts, noting they contained "hate speech" and thus broke the platform's rules. After Netanyahu reposted a screenshot of one of the deleted posts and asked followers to share it, Facebook imposed a 24-hour ban on his account.
According to The Guardian, a Facebook statement explained, "Yair Netanyahu posted several posts which included hate speech—this clearly violates our community standards. Due to that, this content was removed from our platform, as we would do for anyone posting similar content about any protected characteristic.
"Following this, Yair Netanyahu decided to share a screenshot of a removed post and called people to share it—which is the same as writing the hate speech all over again."
Taking to Twitter instead, Netanyahu wrote, "The thought police of the radical progressives at Facebook have reached me as well!" He also suggested the social media giant hosts "endless pages that call for the destruction of Israel and the murder of Jews."
He went on to launch a wider attack on his liberal critics, explaining, "I basically hate leftists to the same degree they hate me. And I wish for them exactly the same as they wish for me."
The eldest of the prime minister's sons, Yair Netanyahu still lives with his parents at the official prime ministerial residence in Jerusalem and is provided with a state-funded car and security detail.
Despite his public profile, the young man has openly attacked some of his father's more progressive critics and promoted his far-right ideology. Targets have included Hungarian-born billionaire philanthropist George Soros, who he mocked using a meme described by the Anti-Defamation League as anti-Semitic.