Western Wall Women: American Jews Angry at Israeli Leader U-Turn on Mixed Prayer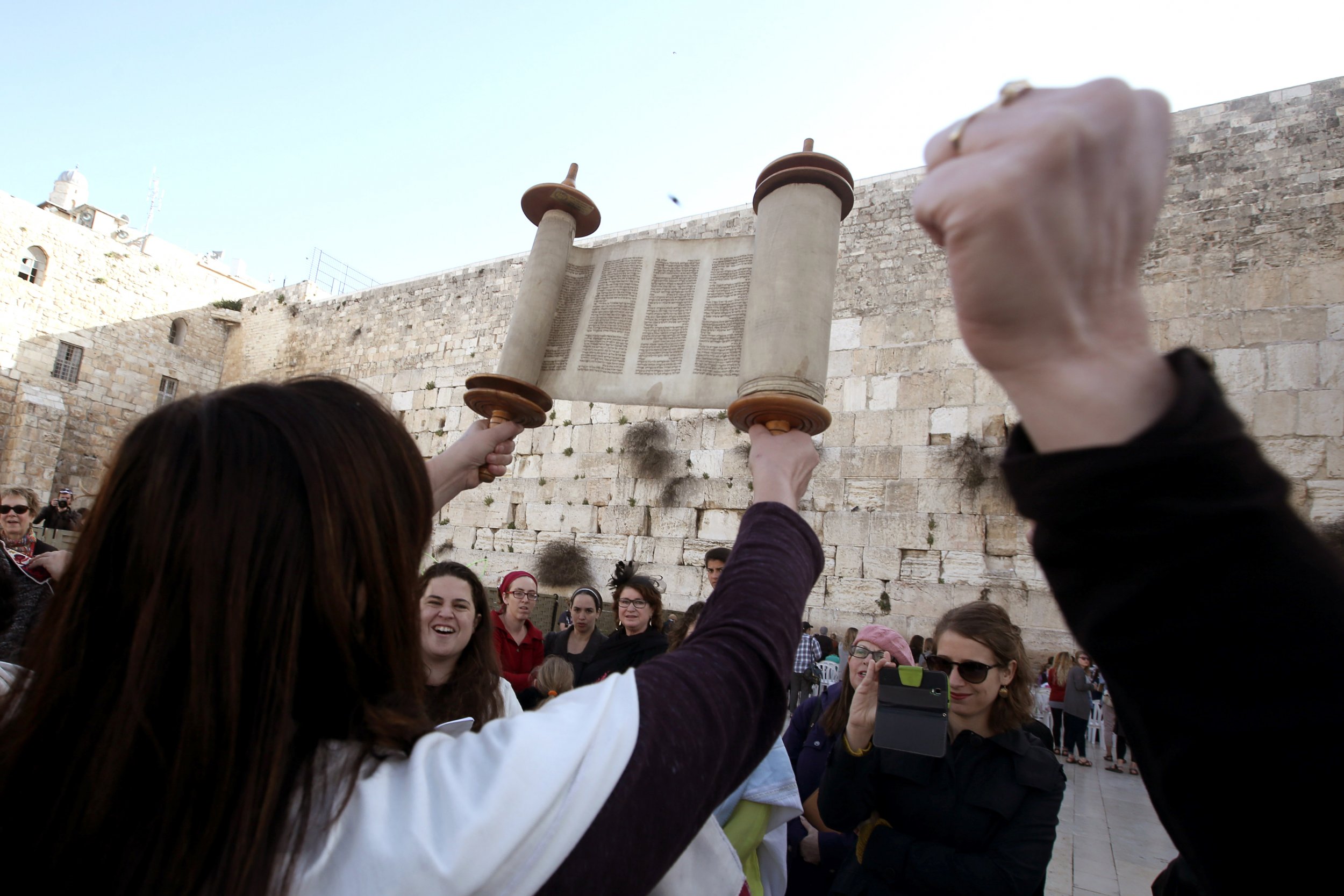 Israeli Prime Minister Benjamin Netanyahu has ditched plans for a space where men and women can pray together at the Western Wall in Jerusalem in a decision that has created a schism with non-Orthodox Jews worldwide.
The plan had been in the works for more than 17 months after it was taken up the the Israeli government. But Netanyahu has been pressured by his ultra-Orthodox coalition partners to abandon the idea that would also see non-Orthodox rituals practiced at the holy site.
On Monday the leaders of a high-profile global nonprofit that works with the Israeli government and Jewish communities around the world cancelled a gala dinner with Prime Minister Benjamin Netanyahu in protest. The Jewish Agency group has also changed the agenda of its meetings to address what it sees as a crisis, according to the Associated Press.
The U.S. has the largest Jewish population outside of Israel and American Jews have traditionally been more liberal than Israel's ultra-Orthodox community. As a result, the American Jewish community has felt alienated by Netanyahu's decision on the Western Wall.
The decision "communicates so loudly and clearly that non-Orthodox Jews don't matter," said New York-based Rabbi and president of the Union for Reform Judaism, Rick Jacobs, shortly after landing in Israel for a visit Sunday.
Read more: Will Trump pull out of Middle East peace talks after reports of Abbas Kushner rift?
Liberal rabbis led a protest at the wall last November. Before that Israel's Reform and Conservative movements—and the activist group Women of the Wall—petitioned country's Supreme Court to force the government to follow through with the plan last September.
Netanyahu's decision is "cowardly" and amounts to the continuation of "the discrimination and exclusion of women at the Western Wall," said Women of the Wall in a statement as the Prime Minister. Netanyahu, they said, is "sacrificing women's rights to pray as they wish."
The decision not to move ahead with the plans "is a severe blow to the unity of the Jewish people, the Jewish communities and the fabric of the relationship between the state of Israel and the Jews in the Diaspora," said Avigdor Lieberman, Israel's defense minister Sunday.
As the leader of the secular Yisrael Beiteinu party, Lieberman also called on other cabinet ministers to "return to rationality."
Since 2000 non-Orthodox Jews have held mixed prayer services near the area called Robinson's Arch at the southern end of the Western Wall. This will continue, but Israel's Reform and Conservative movements have long maintained it's not acceptable since they don't have access to the main prayer plazas.