Rams Vs Saints No-call: New Orleans Veteran Benjamin Watson Blasts NFL for 'Continued Silence'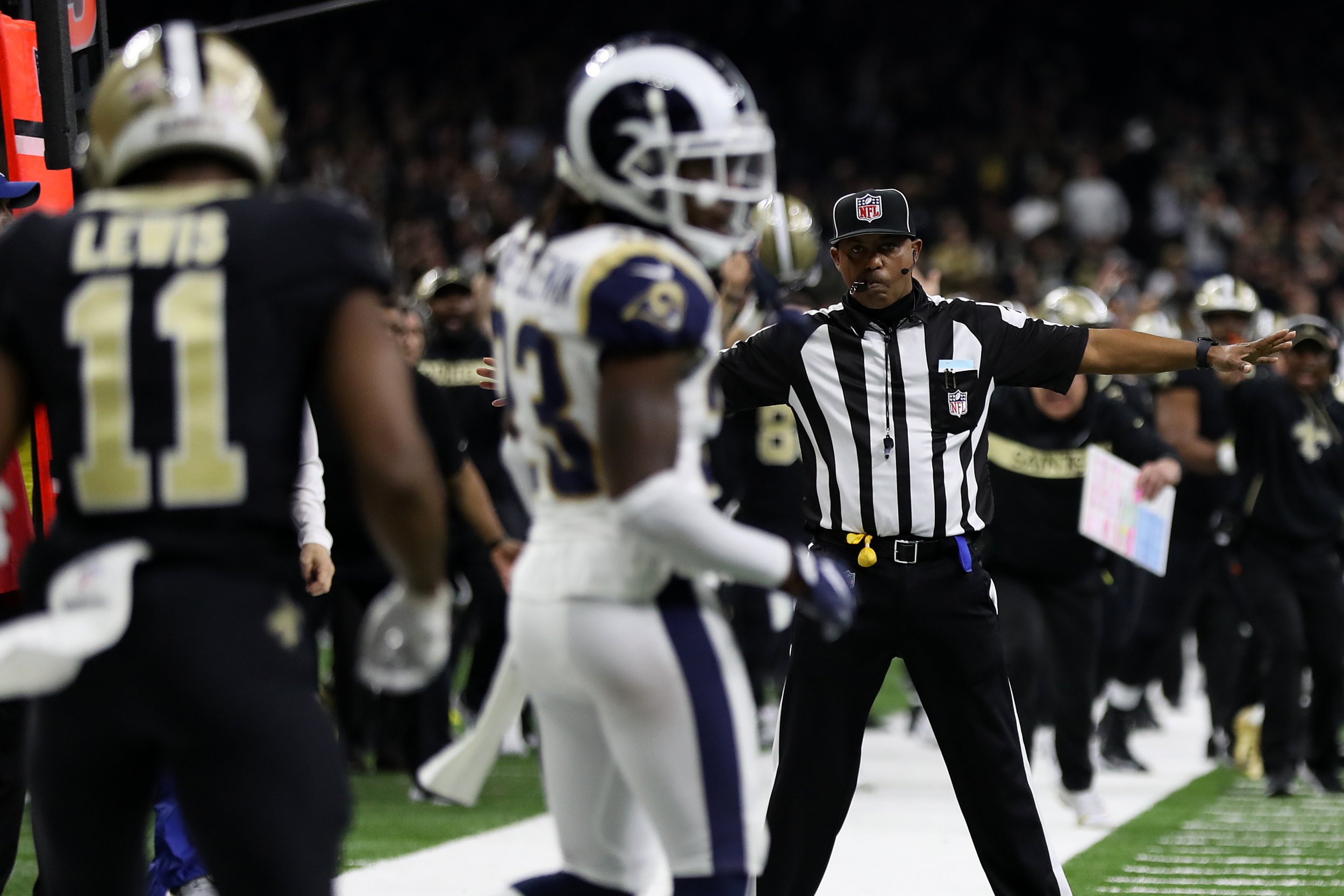 New Orleans Saints tight end Benjamin Watson has joined the chorus of voices criticizing the NFL for the controversial no-call in the NFC Championship Game.
The 15-year veteran called for NFL commissioner Roger Goodell to "lead by example" and urged him to address the error that cost the Saints a chance to reach Super Bowl LIII.
"We all realize that football is an imperfect game, played, coached and officiated by imperfect people," Watson, who played his last NFL game in the 26-23 loss to the Los Angeles Rams on Sunday, wrote in a note he shared on Twitter.
"What occurred last Sunday in New Orleans though, was outside of that expected and accepted norm. Your continued silence on this matter is unbecoming of the position you hold, detrimental to the integrity of the game and disrespectful and dismissive to football fans everywhere. From the locker room to Park Avenue, accountability is what makes our league great. Lead by example."
With the score tied 20-20 on Sunday and 1:45 remaining in the game, the Saints faced a third-and-10 from the Rams' 13-yard line.
Drew Brees threw a pass towards Saints receiver Tommylee Lewis, who was flattened by Rams' cornerback Nickell Robey-Coleman, who made helmet-to-helmet contact before the ball had even reached Lewis.
Referee Bill Vinovich did not call for pass interference and the Saints settled for a field goal to take a three-point lead. Had the Rams been penalized, the Saints would have had a fresh set of downs and the chance of running down the clock before attempting to score again.
Instead, Los Angeles was allowed to march down the field and tie the game with a field goal, before winning the game in overtime.
The incident overshadowed the outcome of the game, with current and former NFL players criticizing the officials for missing the pass interference. NFL's head of officials, Alberto Riveron, admitted to Saints coach Sean Payton that the referee "had messed up" the call.
Saints owner Gayle Benson vowed to "aggressively pursue changes in NFL policies to ensure no team and fan base is ever put in a similar position again." Meanwhile, a petition calling for the game to be replayed had received over 750,000 signatures at the time of writing.
The NFL and Goodell have been hit by at least two lawsuits demanding the outcome of the game to be changed. Louisiana Congressman Cedric Richmond called for Goodell to appear before an anti-trust subcommittee to "answer some important questions" over the missed call.
Both Goodell and the NFL have not publicly commented on the no-call, a stance which has only attracted further criticism.
"It is what it is," Saints general manager Mickey Loomis was quoted as saying by ESPN when asked what he thought of the lack of an official statement from the NFL.