Bentley's New Steering Wheel Works in a Car And on a Virtual Racing Rig
A steering wheel co-developed by Bentley Motors and Fanatic, a gaming hardware company, easily transfers between the Bentley Continental and a virtual racing simulator. The innovation is the first of its kind that will have raced in real life.
The officially licensed wheel, which was crafted from carbon fiber and magnesium alloy, will be used in the Bentley Continental Pikes Peak GT3 car the super luxury automaker is racing up the mountain during the annual 12.42-mile hill climb challenge this weekend.
"This is the most advanced wheel we've ever made, and it will be used in a car which is simply stunning and the definition of cool," said Thomas Jackermeier, CEO of Fanatec parent company Endor AG. "We had the honour of making an iconic wheel for an iconic car to race at the legendary Pikes Peak International Hill Climb, and our customers can be part of it and drive the exact same wheel in a simulator."
At its center is a 3.4-inch circular digital display that shows telemetry, pedal and steering inputs, gear changes, a G-meter and a track map to the driver.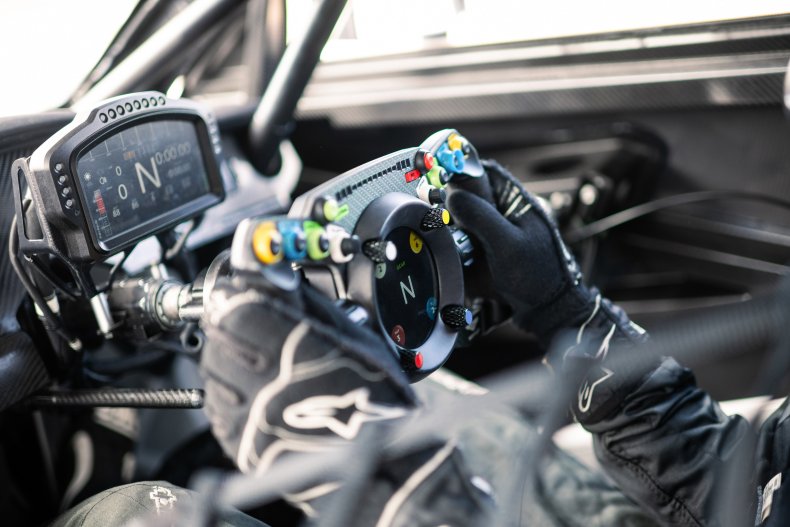 There's also a forged carbon display bezel, a pair of 7-way FunkySwitch directional sticks with encoder functionality, two aluminum thumb wheels with optical encoders and four magnetic paddles. Two of the paddles work as shifters and the others are auxiliaries. Their design is based on the Continental GT road car.
There are traditional Bentley design hallmarks on the new apparatus including knurling on the rotary encoders. The buttons are backlit, similar to how buttons are in a traditional road-going car.
Its quick-release mechanism meets Fédération Internationale de l'Automobile (FIA) standards.
Interested buyers can get their own version of the wheel as an accessory.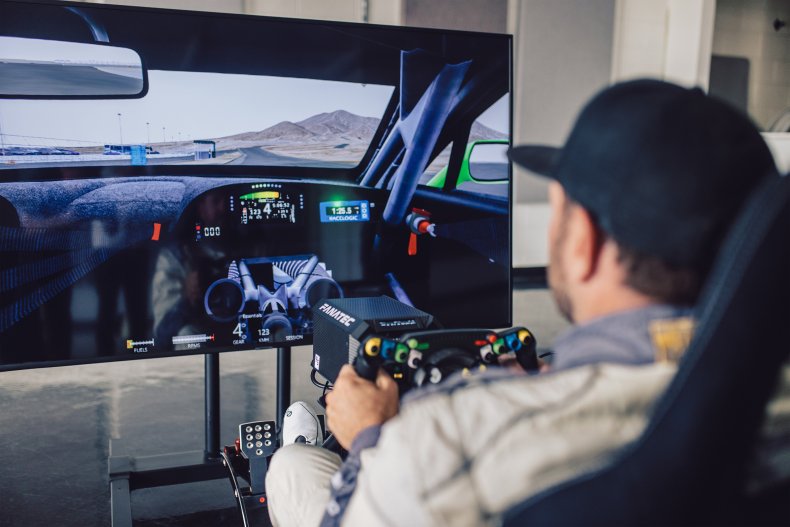 "Our detailed collaboration with Fanatec has repurposed the steering wheel from the Bentley Continental GT3 Pikes Peak car for virtual use," said Paul Williams, director of motorsport at Bentley Motors. "There cannot be a more realistic way for gaming enthusiasts to experience the thrill of driving one of our fastest ever vehicles, from home."
The wheel has been designed to be a showcase item when not in use. It comes with an aluminum mount so it can be displayed on a wall or desk. The included USB cord can be attached to illuminate the center display of the wheel allowing it to be used as a clock or show off track telemetry.
A travel case, set of 50 stickers, interchangeable button caps and an integrated USB-C port for firmware updates are also provided upon purchase.
Pricing for the steering wheel is not yet available.