Bergdahl Still Hasn't Been Asked Why He Left His Base, Army Says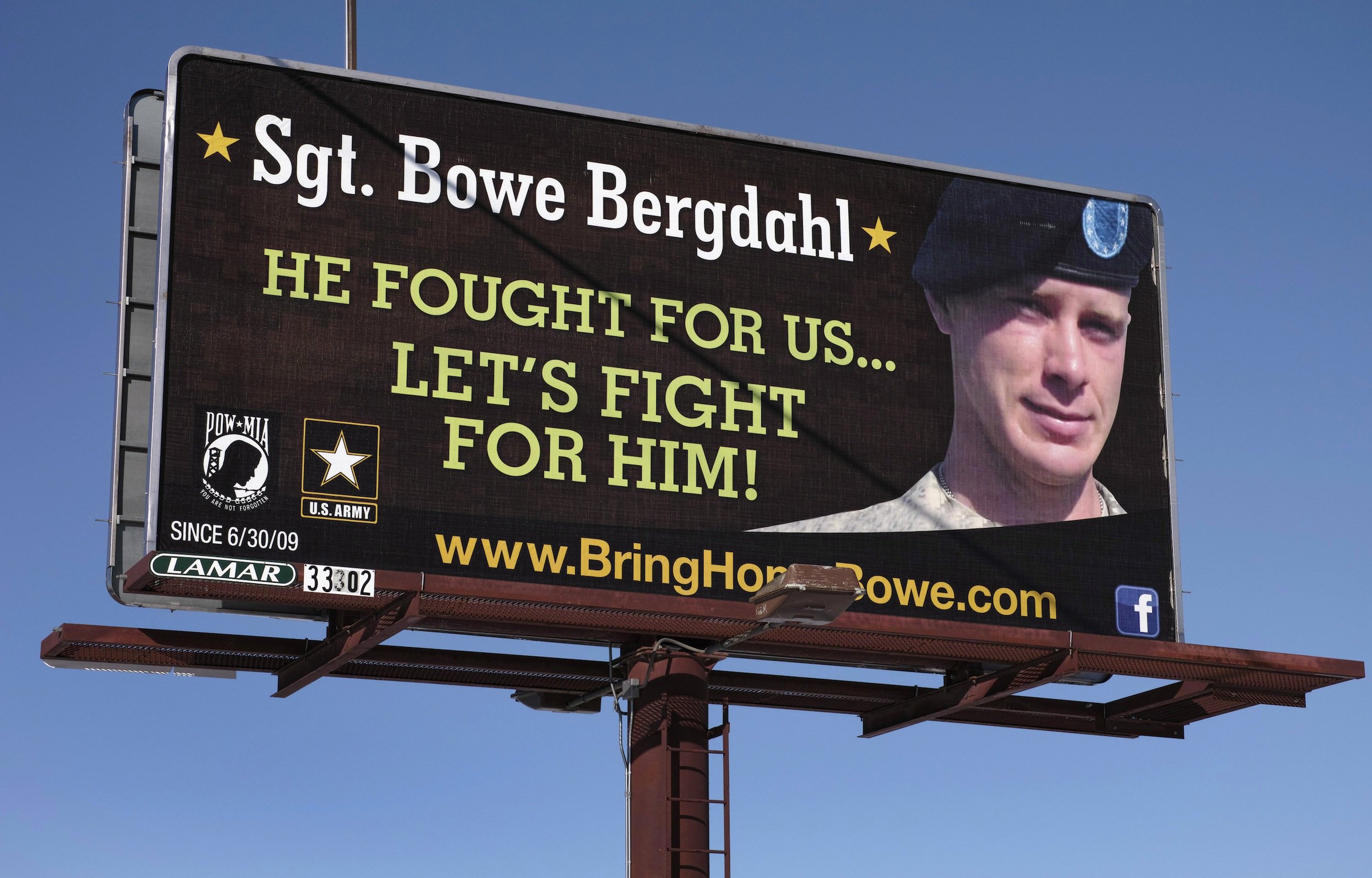 WASHINGTON (Reuters) - U.S. Army Sergeant Bowe Bergdahl has made no admission of wrongdoing since being released by the Taliban last month, officials said on Wednesday, adding that he has yet to be asked the tough question of why he left base before his 2009 capture.
Army officials said the two-star general investigating Bergdahl's disappearance in Afghanistan will seek to bring up that subject with the soldier sometime after his outpatient treatment in Texas is finished in about two weeks and before the expected completion of the Army's probe in mid-August.
In the meantime, Bergdahl seems to be in a state of limbo, with much of his back pay frozen in a military account. He hasn't been read his rights yet, although conversations that could be used against him have focused on what happened during his time in captivity, as opposed to anything prior, officials said.
Asked about reports that Bergdahl may have colluded with the Taliban, an Army official told reporters on condition of anonymity: "I have no knowledge of that particular speculation or of anything that has come out of the briefings to support that."
Whatever Bergdahl might say about his disappearance would have vast implications for him, including potential military punishment but also practical matters such as back pay.
Officials caution on Wednesday that his duty status as a "missing/captured" soldier, which entitles him to back pay and special benefits, could be lost if any misconduct is determined.
"There is some pay that is being held right now, pending the outcome of the investigation," a second Army official said at a briefing with Pentagon reporters, acknowledging that the funds were in "contention now because of his duty status."
Bergdahl, the second official said, would not be considered "missing/captured" if he sought to desert the Army, as some suspect. He would also lose that duty status even if he had only meant to leave base briefly and then return.
Not only could Bergdahl lose funds deposited into a military-administered account, he also might be forced to pay the Army back some money that was paid into his private bank account, the official said.
The Army has declined to offer figures. But a person familiar with the matter told Reuters that Bergdahl would have accumulated roughly $300,000 in salary during his captivity and could be eligible for another $300,000 in entitlements as a prisoner of war.
Bergdahl Still Hasn't Been Asked Why He Left His Base, Army Says | U.S.