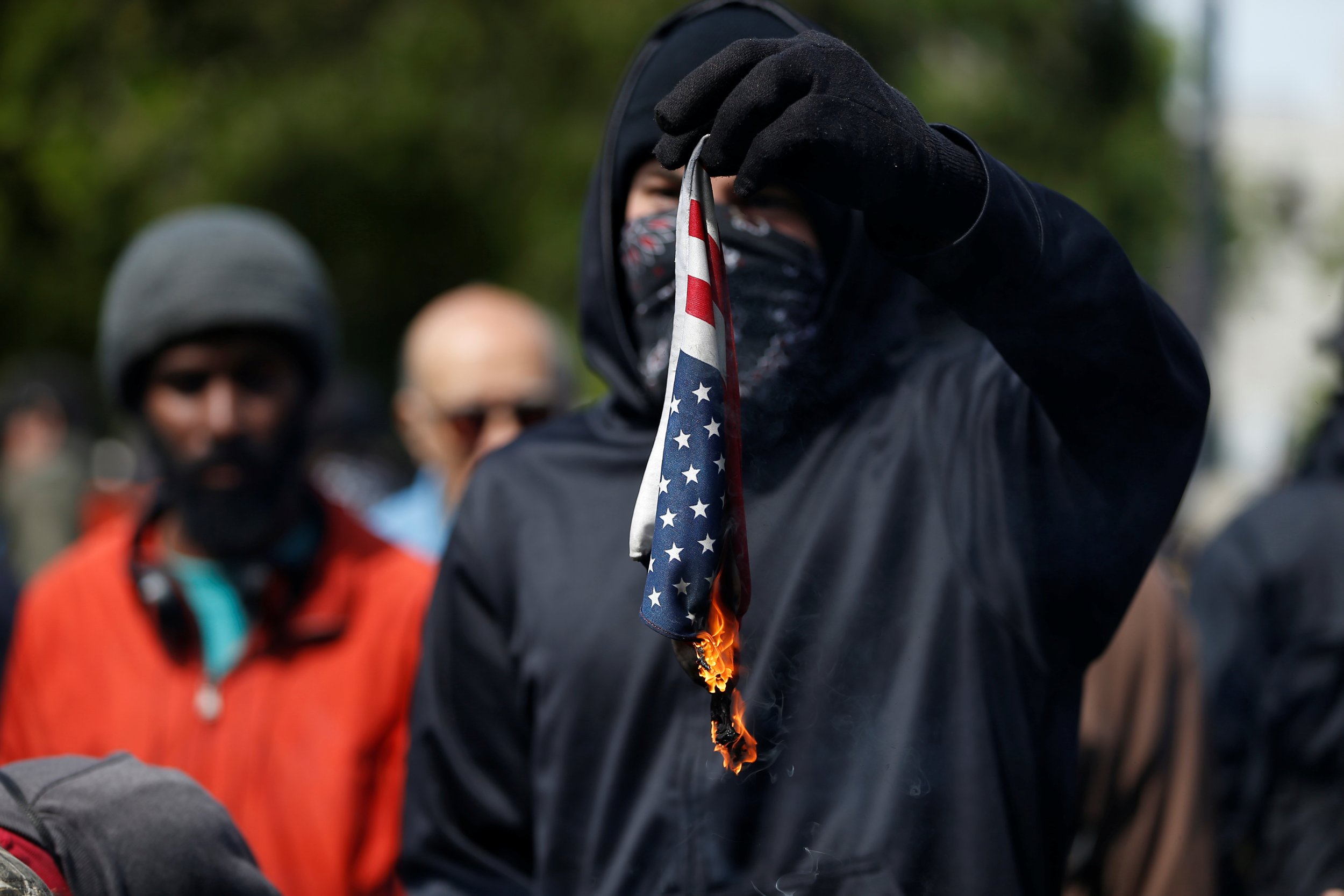 The mayor of Berkeley, California, which has recently been embroiled in a controversy over a scheduled-then-canceled-then-rumored-then-canceled-again Ann Coulter speech, is not happy. Speaking Wednesday night, Mayor Jesse Arreguín told Mother Jones that conservative pundit Coulter should bear some responsibility if her appearance—or lack thereof—causes violence.
"It's completely unacceptable," he said. "We absolutely oppose the use of violence in any way. And I think both sides are responsible. I hold as much frustration and blame for antifa as I do for some of the right-wing groups."
As of Thursday morning, it still wasn't clear exactly what was going to happen at the University of California at Berkeley.
Student leaders announced last month that Coulter would be speaking on campus Thursday but faced resistance from the university, which said it couldn't offer any secure venues on that date. The student groups rejected an alternate date, May 2, because it fell during finals week, and then they filed a lawsuit claiming the school was infringing upon their First Amendment rights.
Coulter told various media outlets Wednesday that her formal event had been canceled. But she still hinted that she might show up there anyway, telling Fox News, "I think I'm still going to Berkeley, but there will be no speech."
Either way, protesters were beginning to organize. That could be of particular concern to Arreguín, given that in February rowdy activists protesting former Breitbart editor Milo Yiannopoulos caused $100,000 worth of damage to the university and earlier this month about 20 people were arrested at a rally against President Donald Trump.
Arreguín is under scrutiny of his own after conservative media claimed he was a member of a Facebook group for the far-left group By Any Means Necessary.
"Berkeley is about the free exchange of ideas, but that's not what's happening," he told Mother Jones. "So I think going forward we are going to need to have a more visible police presence at these incidents and intervene."
The university, meanwhile, has said it's prepared for what may come. Berkeley police Capt. Alex Yao confirmed at a news conference "highly visible law enforcement" would be on hand Thursday, according to the Associated Press. Chancellor Nicholas Dirks released a statement urging students and staff to follow police instructions and think critically about their actions.
"Our campus will not tolerate acts of violence or the destruction of property in our community, and UCPD will dutifully investigate, arrest and prosecute anyone who commits crimes on our campus," he wrote. "Please take care of yourselves and each other."