After Ann Coulter Nixes Berkeley Speech, White Nationalist Richard Spencer Vows to Visit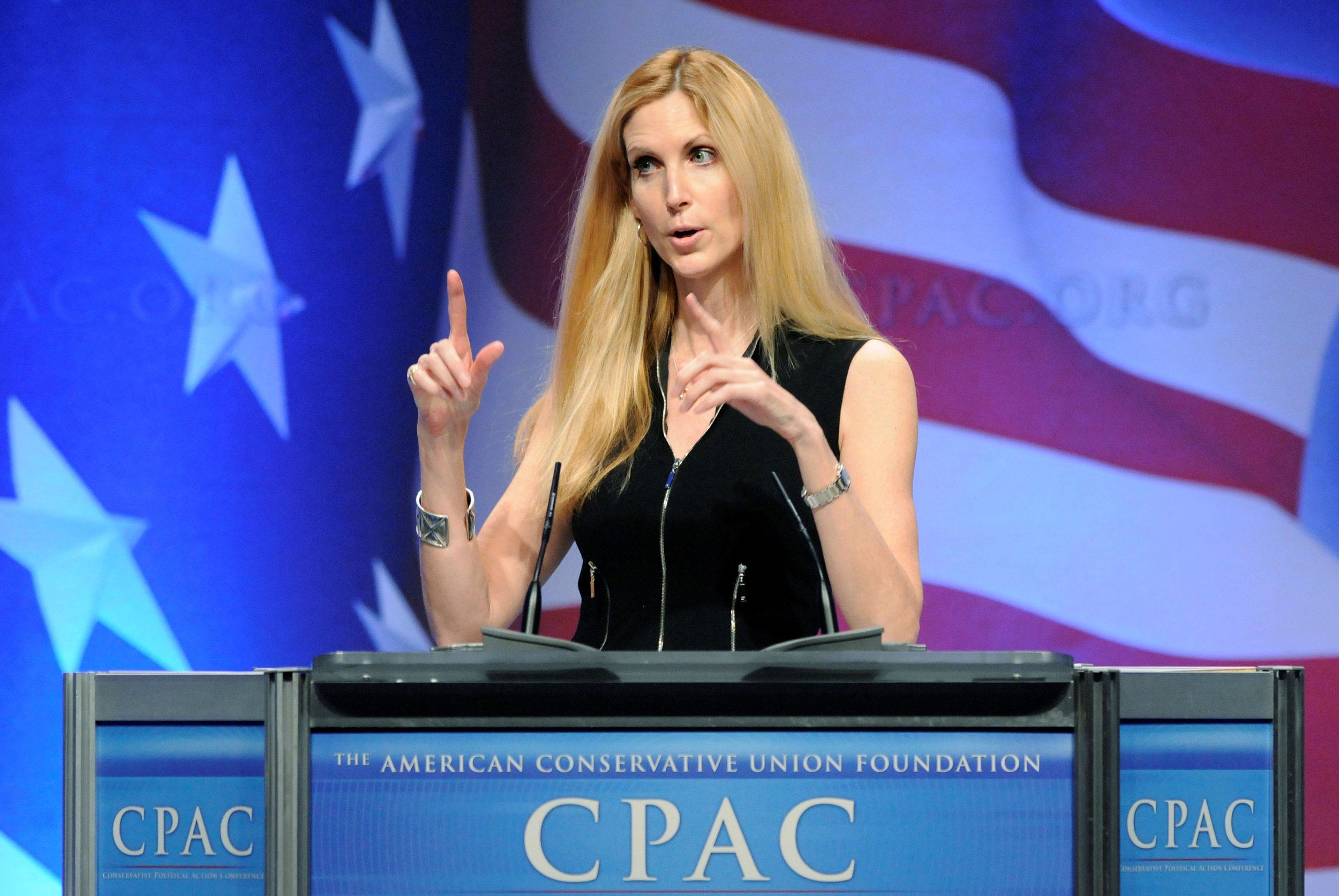 Updated | Conservative pundit Ann Coulter, who has spent the past week in a will-she-won't-she back-and-forth with the University of California, Berkeley, officially canceled her speech event Wednesday, according to multiple media reports.
"It's a sad day for free speech," she told the New York Times.
The Berkeley College Republicans, Bridge USA and Young America's Foundation had originally collaborated to invite Coulter to campus for a Thursday speech. But last week, the university derailed these plans, saying that it didn't have a secure enough venue to host her amid safety threats. The student groups rejected an alternate date suggested by the university and ultimately filed a lawsuit, claiming the disagreement amounted to "efforts by one of California's leading public universities, UC Berkeley—once known as the 'birthplace of the Free Speech Movement'—to restrict and stifle speech of conservative students whose voices fall beyond the campus political orthodoxy."
Naweed Tahmas, the external vice president of the Berkeley College Republicans, told Newsweek Monday night he'd wanted Coulter to come and present a conservative view on immigration. He'd been particularly interested in her book "Adios, America: The Left's Plan to Turn Our Country Into a Third World Hellhole."
Even with the controversy, he said he and his peers planned to invite more conservative stars in their ongoing quest to break up Berkley's "liberal echo chamber."
"We do anticipate to bring in more high-profile speakers to provide that perspective that is void at UC Berkeley," Tahmas told Newsweek.
All week long, Coulter had continued to insist she was coming Thursday, at one point even retweeting a screencap of the Berkeley weather forecast, before pulling out of her formal event Wednesday. She told Reuters the student groups had backed down.
"I looked over my shoulder and my allies had joined the other team," she added.
That said, Berkeley students may end up spotting Coulter on campus Thursday anyway. "I think I'm still going to Berkeley, but there will be no speech," Coulter told Fox News.
In a statement released earlier Wednesday, Berkeley referenced a series of recent security threats to the school community. In February, black bloc protesters smashed windows and started fires as they fought the appearance of ex-Breitbart editor Milo Yiannopoulos. Last weekend, a rally against President Donald Trump led to several arrests downtown.
"This is a university, not a battlefield," chancellor Nicholas Dirks wrote in the statement. "We must make every effort to hold events at a time and location that maximizes the chances that First Amendment rights can be successfully exercised and that community members can be protected. While our commitment to freedom of speech and expression remains absolute, we have an obligation to heed our police department's assessment of how best to hold safe and successful events."
Those events going forward could include an appearance by Richard Spencer, the president of the National Policy Institute, which promotes white nationalism. He tweeted Wednesday that he "will absolutely go to #Berkeley within the next year," adding "never back down" before starting a rant.
He's no stranger to resistance. Earlier this month, a federal judge forced Auburn University in Alabama to host Spencer after it initially canceled his speech. Three people were ultimately arrested during his April 18 event.