Berkeley High School Students Walk Out In Protest Against Discovered Racial Epithet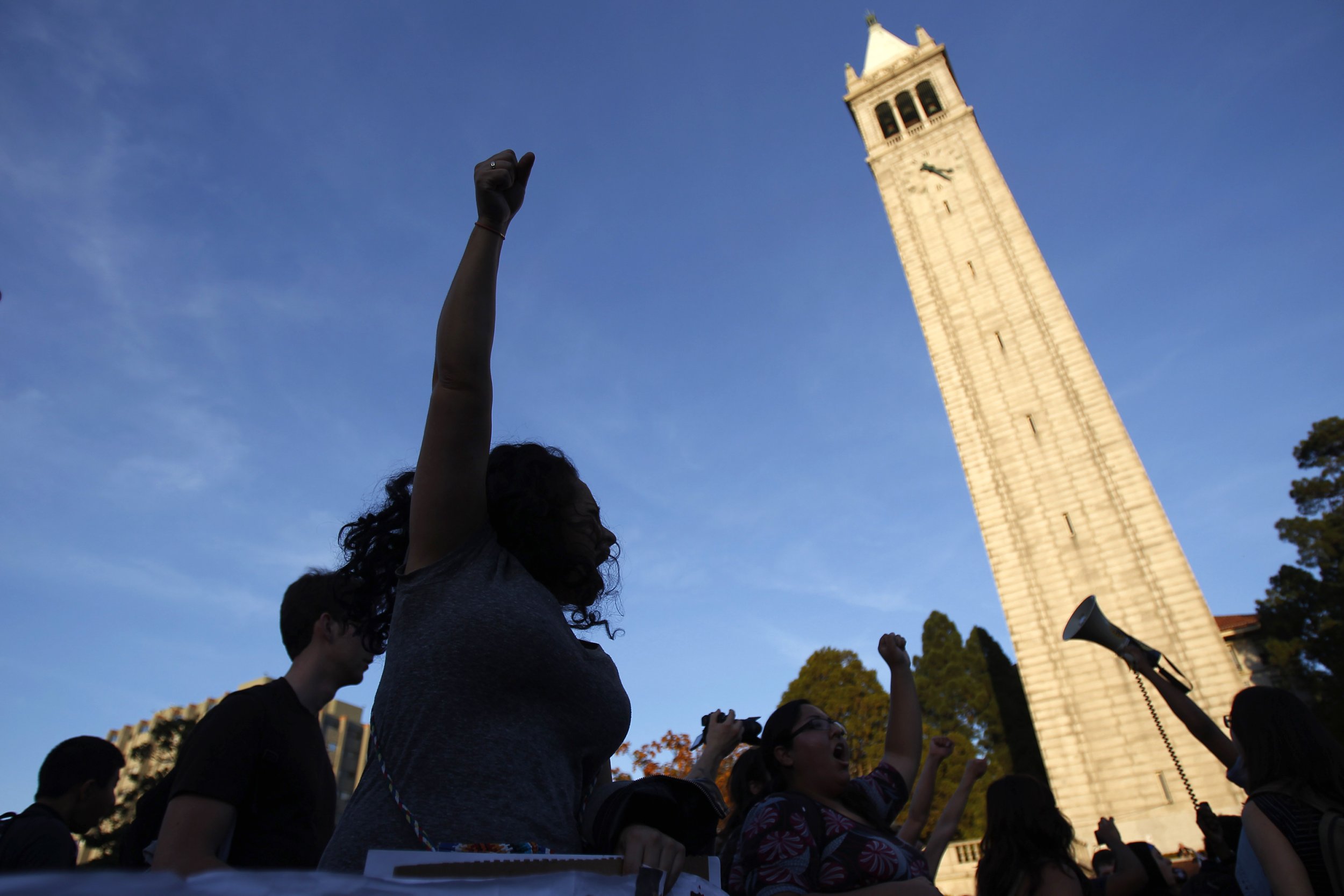 Thousands of Berkeley High School students in Berkeley, California, staged a walkout into the nearby UC Berkeley campus on Thursday, after the school discovered a racist message left on one of its school computers.
Berkeley High School discovered on Wednesday its school library website has been altered to read "KKK Forever Public Lynching December 9th 2015" and other racial epithets against African-American students. The school has begun an investigation with the Berkeley Police Department and called the incident a hate crime.
On Thursday morning, Berkeley High School students and faculty left the campus to walk less than a mile to UC Berkeley's Sproul Plaza and then the city hall, chanting "You're the ones that showed us how. UC Berkeley join us now" and the now-famous chant "Black lives matters."
UC Berkeley student organizations, such as the Black Student Union, participated in leading the march.
"Legislation, all that stuff, it helps. But this, what we're doing here, is all we got left," Berkeley High student Damani McNeil says to UC Berkeley's student newspaper The Daily Californian. "We are unified—we know it's time for change."
In October 2014, Berkeley High School had a similar run-in with a noose being discovered hanging from a campus tree.
According to the UC Berkeley Police Department, the demonstration on campus was largely peaceful. By 1 p.m., the Berkeley High School students returned to class, according to local news site Berkeleyside.