Ann Coulter Vows to Speak at Berkeley Despite University Calling It Off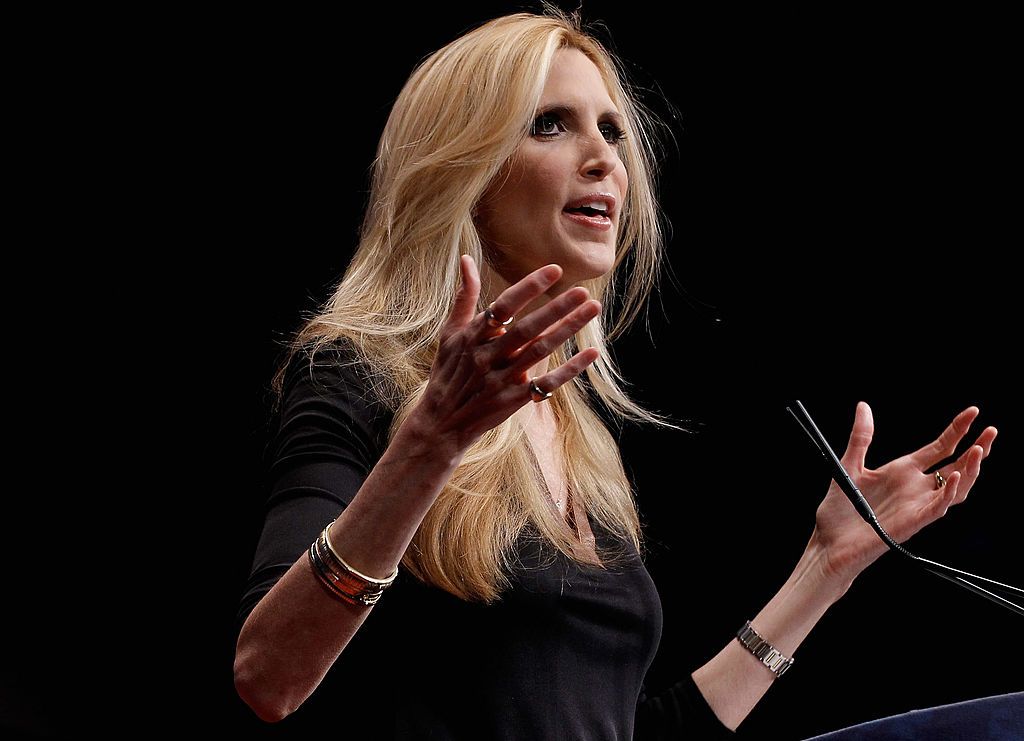 Conservative commentator Ann Coulter said she would go ahead with a scheduled speaking event at the University of California, Berkeley, despite the institution canceling it.
The university's vice chancellors had earlier said that they could not let the event go ahead because of security threats.
In a letter to the Berkeley College Republicans, they said the university had been "unable to find a safe and suitable venue for your planned April 27 event featuring Ann Coulter."
The administrators said it was "not possible to assure that the event could be held successfully — or that the safety of Ms. Coulter, the event sponsors, audience and bystanders could be adequately protected."
A former lawyer turned writer and journalist, Coulter is known for her outspoken conservative views.
After the cancellation was announced on Wednesday, Coulter told Hollywood Reporter the event had been "officially banned."
"But they can't stop me. I'm an American. I have constitutional rights."
Berkeley has long had a reputation as one of America's most liberal universities, and in February a planned speaking event by controversial alt-right writer Milo Yiannopoulos, also sponsored by the college's Republicans, was cancelled after violent protests.
In recent weeks there have been clashes between supporters of President Donald Trump and left-wing protesters in San Francisco, with 20 arrested in Berkeley on Saturday as violence broke out between rival groups at a pro-Trump rally. A video distributed online showed an alleged white supremacist punching a female left-wing protester in the face at the protest.
The university cited both events as grounds for taking extra precautions and calling off the Coulter appearance.
University spokesman Dan Mogulof told The New York Times the institution regretted that it had become "an O.K. Corral of sorts for activists across the political spectrum," and was committed to having a diversity of voices speak on campus.
He said the college was working with police to ensure Coulter's appearance could go ahead at a later date: "We are going to do whatever we can to make that happen at a time and a place when police can provide safety and security."