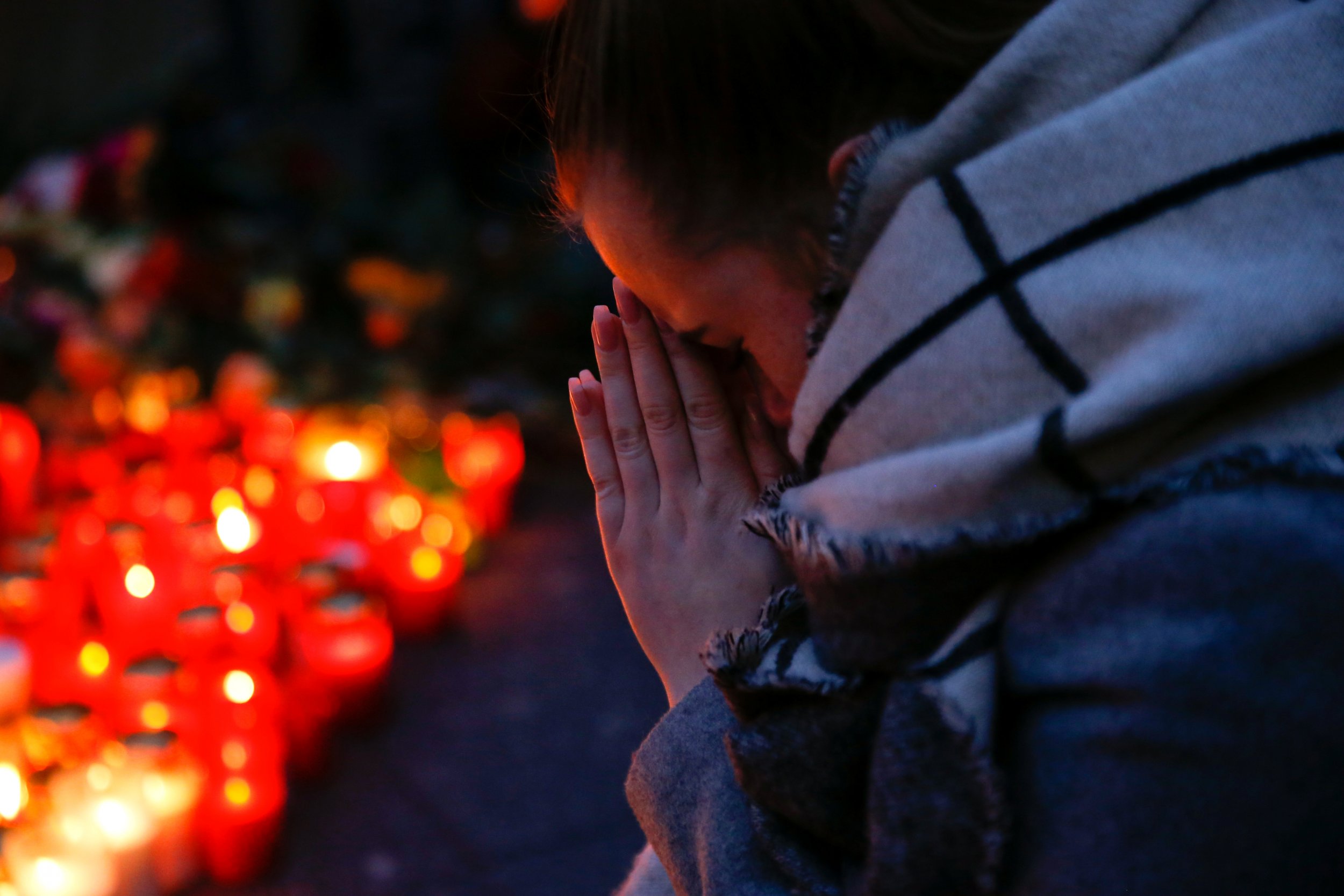 Terrorism in Europe—whatever the motive—has become a "new normal."
First was Paris in November 2015, then came Brussels in March 2016; then there was the Nice attack in July 2016, when a lorry driver drove through a crowded outdoor celebration for Bastille Day and the Munich shooting at the Olympia shopping mall. Now, in just a single day before Christmas, the Russian ambassador was brutally assassinated in an art gallery in Ankara, a gunman shot three people at an Islamic center in Zürich, and Berlin saw a replay of Nice: a truck attack at a Christmas market.
Of course, this permanent state of emergency is not something unknown in other parts of the world. Facebook implemented its "safety check" system during the Paris attacks—the first time the feature was used for a violent attack rather than a natural disaster—and since for Berlin, but terrorism, military interventions and drone attacks happen in Pakistan, Yemen, Palestine, Syria, Libya, Congo and other parts of the non-Western world on an almost daily basis.
But since the 1970s, when mainly leftist terrorist groups (from the RAF in Germany to Red Brigades in Italy) were undertaking violent attacks, Europe has not witnessed such a wave of violence: Paris, Brussels, Munich, Nice, Zürich, Ankara, Berlin were all attacked within the space of a year.
The main difference to the 1970s is that today it is often Islamic extremism that the establishment and the population of Europe fear. But Europe's current wave of violence didn't come from nowhere.
What we are facing today in Europe, after the Christmas attacks, is a dangerous acceleration of an already dangerous trend in equating terrorists and refugees.
When more than one million refugees entered Europe, everyone was speaking about "waves" or "floods" of refugees, as if it was a kind of a "natural disaster." And the same is going on now with the most recent attacks. Europe is shocked, as if terror appeared in Europe by pure chance.
As the French semiologist Roland Barthes argued in his book Mythologies, ideology normalizes what is in fact humanly constructed. In other words, ideology is used to hide actions taken by individuals. What the current establishment is attempting to avoid is any suggestion that the refugee crisis and the terrorism crisis were created by Europe's foreign policy—a policy I describe as "export/import."
Europe exports war, like that in Libya; Britain is now the second biggest arms dealer in the world; European troops are present all over the Middle East and in countries all over Africa.
As a result of the West's inability to resolve the Syrian crisis, Europe was faced with the biggest refugee crisis since World War II. Most of these refugees still live in horrific conditions—it is sufficient to say "Calais" or visit various metro stations in European capitals—and the European-Turkish deal will only bring more humanitarian crisis.
After the Berlin Christmas market attack these refugees will now be the target of vitriol from the right. The day after the attack, police special commandos stormed a hangar at the former Tempelhof airport, now used as a refugee camp. A Pakistani man was arrested, but the German police soon declared they were not certain he was the right suspect.
Angela Merkel, already attacked in Germany by the radical right because of her "open door" policy towards refugees, reacted saying that the Christmas market attack is particularly "repugnant" if carried out by a refugee.
And, of course, Donald Trump was quick to add: "These terrorists and their regional and worldwide networks must be eradicated from the face of the earth, a mission we will carry out with all freedom-loving partners."
But Europe has its own Trumps. Nigel Farage said "events like these will be the Merkel legacy." The right-wing populist party Alternative for Germany claimed that it is an attack on the Christian tradition, and with German elections coming next year, it is precisely them who will probably gain most from the event.
Across Europe other right-wing leaders are set to gain from the equation of refugees with terrorists: in France, the right-wing populist Marine Le Pen or conservative-right Francois Fillon; in the Netherlands, anti-immigrant Geert Wilders. Both countries have elections next year. If the far-right continues to grow, it could strengthen those parties in Austria, Belgium, Hungary and Switzerland.
Trump's reaction to the Christmas attacks, the continuing war in Syria and Libya and failures in Europe's foreign policy can only help to foster greater radicalization by militant Islam, which in return only gives strength to the rise of far-right forces.
Srećko Horvat is a philosopher and co-founder of DiEM25, a movement for democracy in Europe.