How to Heal the Division Sowed By Terrorism Like the Berlin Christmas Market Attack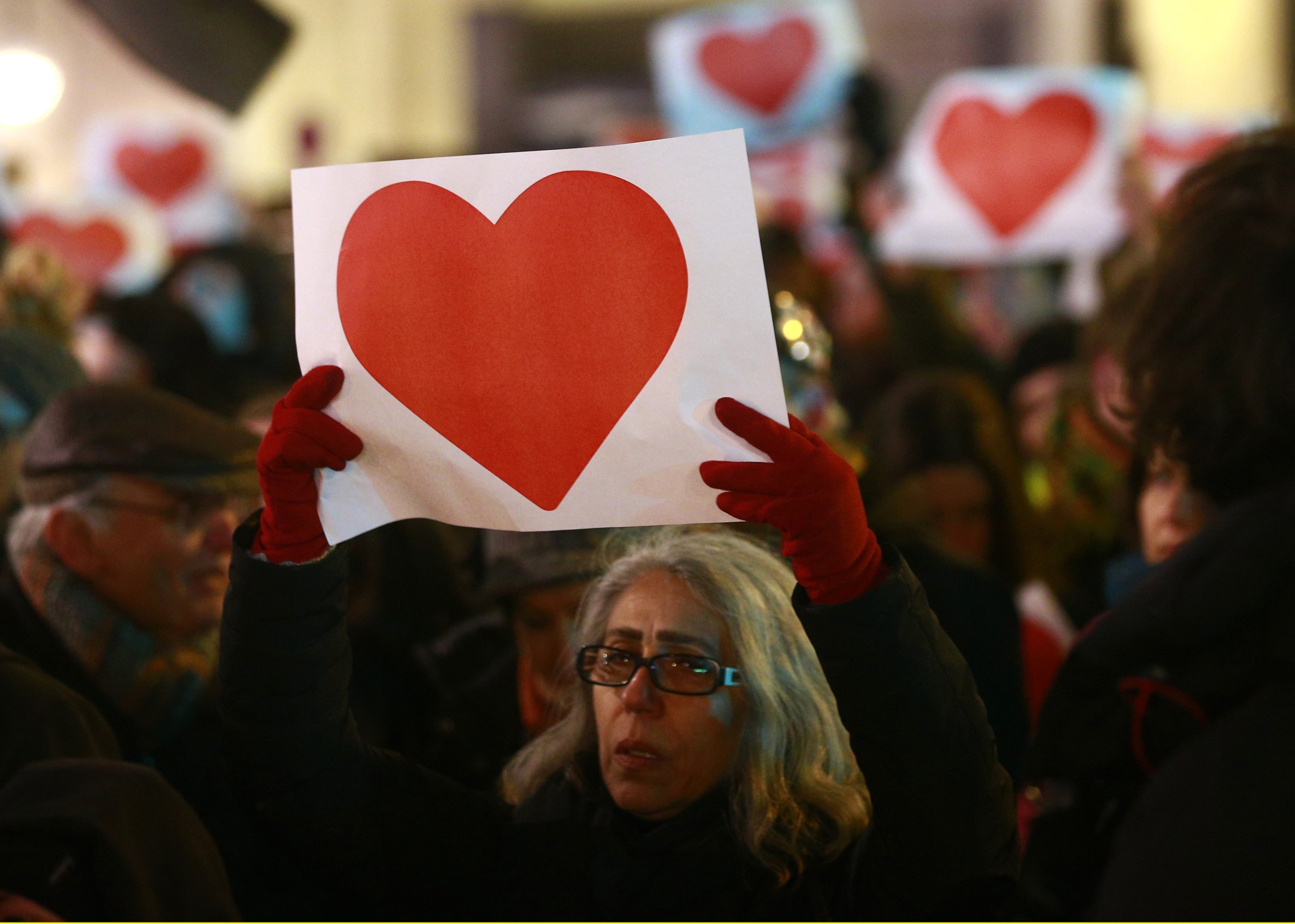 As I write this, reports are still coming in about who might have carried out the Berlin Christmas market attack, although the Islamic State militant group (ISIS) has claimed responsibility. We do know that 12 people are dead and 49 injured, some very seriously. We also know that this atrocity is the latest in a series of terror attacks that have been happening across the world.
Many of these attacks have been carried out by individuals or groups who have used their interpretation of Islam to justify their actions, but others have been motivated by racism, white supremacism, or hatred of a particular group or religion.
Each attack has a horrendous consequence for the victims and their families, but also a wider impact on how we all feel. The apparent random nature of the attacks leaves us aware of the uncomfortable truth that we could have been the victims, and with the insecurity that next time it could be us.
How can we respond to such attacks? What response at a national, local or individual level will improve the situation without fueling further extremism?
At a national level, we expect our governments to keep us safe. However, with the advent of so-called "lone-wolf" attacks, as well as the use of improvised weapons including vehicles, it is impossible for intelligence agencies to prevent every possible planned attack. Increased public awareness of what to do if caught in an attack ("run, hide, tell" for example) can only go so far.
It is important to recognize the link between those who incite hate and those who carry it out. Time and again, we see examples of individual attackers inspired by poisonous ideology, spread through extremist networks and out onto the internet and social media: from London nail bomber David Copeland in 1999 through to Thomas Mair, British MP Jo Cox's murderer, this summer. We must, as a society, stand firm against those who wish to divide us in this way, whether they be Islamist or far-right extremists.
But if the motivation of many of the attackers is hatred of people they see as fundamentally "other," then I suggest we need to make every effort to bring people together who see themselves as different to one another. This is a fundamental part of our work at Hope Not Hate. As well as challenging mistrust and racism, we help to support and build communities that are inclusive, celebrate shared identities and resilient to organized hate.
Through the work of our community organizers, and thousands of volunteers up and down the country, we have brought together tens of thousands of people to celebrate that shared sense of community across what seem to be cultural and religious divides. From family fun days, picnics, food festivals and encounters between those of different faiths and none, we have enabled people to celebrate all that they have in common with each other. Part of this work was our national #MoreInCommon campaign, launched in response to the murder of Jo Cox (with the support of her family) and to counter some of the negativity surrounding the EU Referendum campaigning.
Earlier this year we also stood fast with Birmingham's Muslim community, creating a unity statement with all the city's political and community leaders, in response to a threatened far-right demo by Pegida U.K. Last summer we did the same with the Jewish and other community members in Golders Green, north London, dressing the entire area in gold and green ribbons, ahead of a neo-Nazi march.
The importance of community and faith leaders in bringing people together should not be underestimated. When an encounter leads to a friendship, the growth in trust allows people to "disagree" better. This is not about creating a monochrome one-size-fits-all society. Two individuals can hold views which are fundamentally different but nevertheless find there is much they can gain from working together.
When crises hit, then the connections and friendships that have been made can be crucial. When soldier Lee Rigby was murdered in 2013 in Woolwich, London by two extremists claiming retaliation for British military involvement in Muslim countries, it was existing interfaith connections which allowed Muslim organizations to quickly speak out and to stand together with leaders of many faith groups, all committed to showing solidarity at a time of great community stress. With the EDL clashing with the police on the streets in Woolwich, and holding demonstrations up and down the U.K., it was the interfaith work of community leaders which captured the press attention and turned the mood of the country.
I'll finish with a classic Jewish idea, that a stranger is someone to whom you've not yet given anything. Rabbi Shlomo Wolbe, a 20th century Jewish educator and refugee from Nazi Germany, pointed out that the Hebrew word for cruelty can equally be translated as "but a stranger." How true for our times, for how much harder it is to be cruel to someone with whom you have made a genuine connection.
Jemma Levene is deputy director of the counter-extremism organization Hope Not Hate.