Berlin Attack: Tunisian Suspect's Father Says Anis Amri Was 'Radicalized in Italian Prison'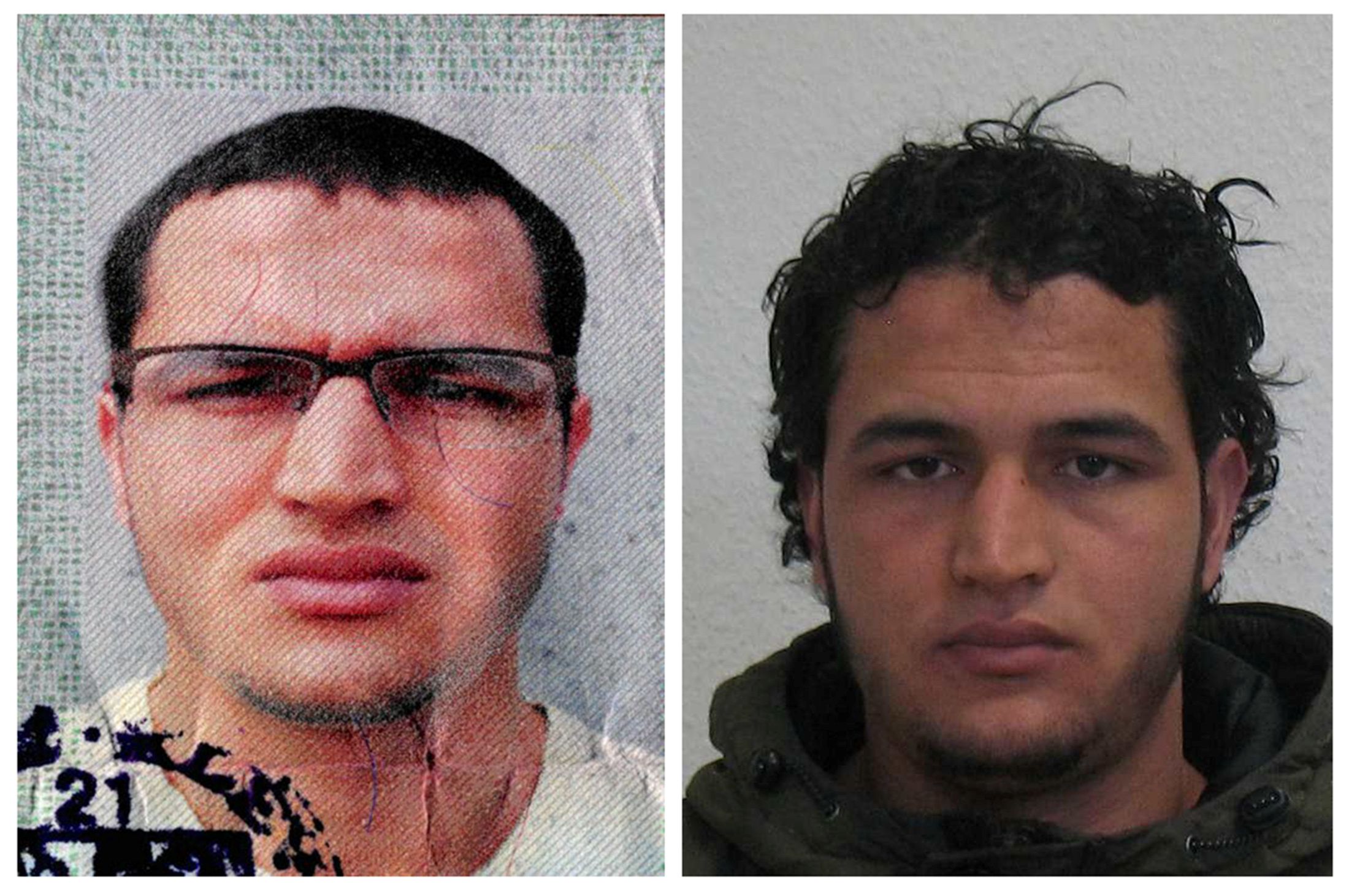 The father of the Tunisian man suspected of driving a lorry into a crowded Berlin Christmas market has said his son was radicalized during a four-year spell in prison in Italy.
German authorities issued a Europe-wide arrest warrant for Anis Amri, 24, Wednesday, offering a reward of up to €100,000 ($104,260) for information about the suspect. The Federal Prosecutor's Office has released a picture of the Tunisian national and warned that he may be armed and dangerous.
Amri is suspected of driving a 25-ton truck into the market, located close to the Kaiser Wilhelm Memorial Church in the German capital, Monday evening, killing at least 12 people and injuring scores before fleeing the scene. The Islamic State militant group (ISIS) has said that one of its "soldiers" perpetrated the attack, and German authorities have said that Amri is believed to have been linked with an Islamist network.
Amri's father told The Times that his son had left Tunisia in 2011 as part of a wave of illegal immigration following the Arab Spring uprising in the North African country, which ousted former president Zine Abidine Ben Ali. Amri traveled to Italy, where he was involved in robbery and arson, according to his father.
"He spent four years in jail in Italy where he met extremist groups, which attracted him," Amri's father told The Times. The suspect's father also said that Amri had used alcohol and drugs as a teenager, and that when he traveled to Germany around a year ago, he had falsely presented himself as a Syrian national.
The suspect's family comes from Oueslatia, a small town in Tunisia's northern Kairouan governorate. Thousands of Tunisians have left the country in recent years to fight with ISIS and other Islamist groups in Syria, Iraq and Libya. The perpetrator of the June 2015 attack in the Tunisian holiday town of Sousse, Seifeddine Rezgui—who shot dead 39 tourists before being killed himself—studied in the city of Kairouan, where he is thought to have been radicalized.
Tunisia's Radio Mosaique reported that Amri's father said he had lost contact with his son, but that the suspect had been in touch with his siblings, according to Reuters. Mosaique said that Amri's father was being questioned about his son's links with ISIS.
Amri's siblings have denounced the attack. "I can't believe my brother could do such a thing," his sister Najoua told AFP. One of the suspect's brothers, Abdelkader, said that he was "in shock" when he saw the pictures of his brother in relation to the attack. "If he's guilty, he deserves every condemnation. We reject terrorism and terrorists—we have no dealings with terrorists," he told AFP.