Tunisian Man Held by Germany for Potential Link to Berlin Attack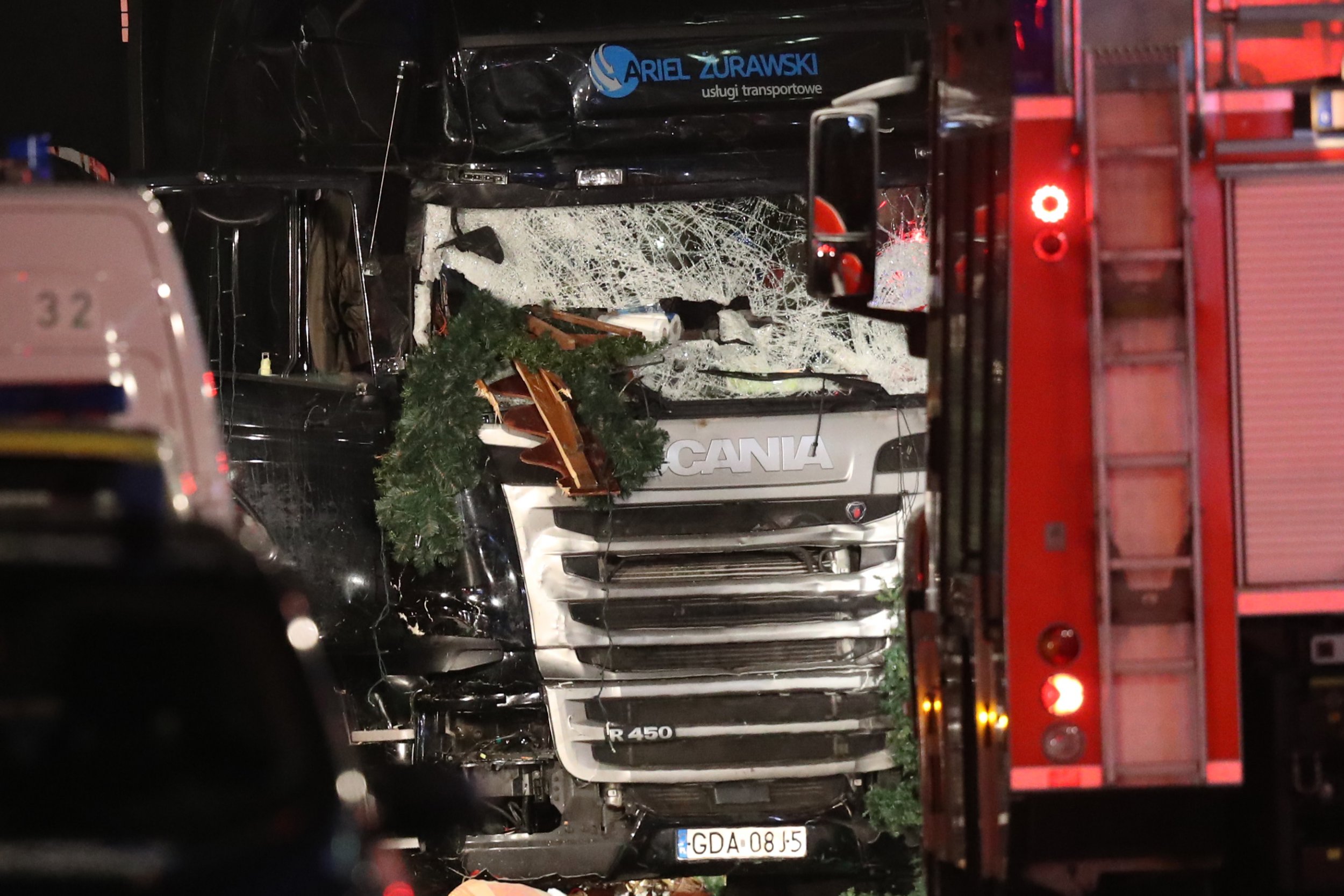 German authorities have detained a Tunisian man they suspect of involvement in the truck attack on a Berlin Christmas market last week that killed 12 people, prosecutors said on Wednesday.
The Islamic State militant group has claimed responsibility for the attack, which some critics say was made easier by Chancellor Angela Merkel's open-door migrant policy.
Investigators found the mobile phone number of the 40-year-old Tunisian stored in the phone of Anis Amri, the man believed to have hijacked the truck filled with steel rods and plowed it into crowds at a Christmas market in the capital on Monday last week.
The Sueddeutsche daily said the truck's automatic brakes had brought the vehicle to a standstill after about 80 meters, preventing even more deaths.
Officials raided the home and business premises of the new suspect in Berlin. They did not name him.
"Further investigations indicated that he could have been involved in the attack," said prosecutors.
They will decide on Thursday whether to issue a formal arrest warrant for the man, now under temporary detention.
Amri, a failed asylum seeker also from Tunisia, was shot dead in Italy on Dec. 23. The Sueddeutsche said German authorities in Berlin had discussed his case at least seven times between February and November.
The newspaper said documents it was shown by the authorities show Amri looked for Internet instructions on how to build pipe bombs and how to make explosive materials. It added that he had sought contact with Islamic State in February and offered to be a suicide bomber.
Terrorism prevention experts discussed at least twice whether Amri was planning a specific attack in Germany, but both times decided it was unlikely, the paper reported.
Investigators across Europe are trying to establish whether Amri had accomplices.
Germany's Focus magazine cited Berlin security sources as saying that a phone found in the truck contained voice messages and photos sent by Amri to Islamists 10 minutes before he steered the vehicle into the Berlin market.
Another priority is to piece together how he fled, undetected, from Berlin to Milan, taking advantage of Europe's open-border Schengen agreement. In Milan, police killed him after he pulled a gun on them during a routine check.
A spokesman for the Dutch National Prosecutor's Office said authorities were pursuing signs that the 24-year-old had passed through the Netherlands.
Dutch prosecutor Jirko Patist said investigators were studying images of a man they believe to be Amri taken by surveillance cameras at the train station in Nijmegen, near the Dutch border.
They were also investigating how Amri acquired a Dutch telephone SIM card he had with him at the time of his death. "There is a possibility he got it at Nijmegen station," Patist said.
A French judicial source said on Tuesday that Amri appeared to have passed through Lyon in France.
The attack has intensified controversy about Merkel's migration policy less than a year before a federal election, and triggered calls for increased security measures.
However, a Forsa poll on Wednesday indicated that support for Merkel's conservatives had risen 2 points in the previous week to 38 percent, while backing for the Social Democrats (SPD), her junior coalition partner, fell by the same amount to 20 percent. The anti-immigrant Alternative for Germany (AfD) was up a point at 12 percent.