Berlin Couple Launches Website to Help Refugees Find Roommates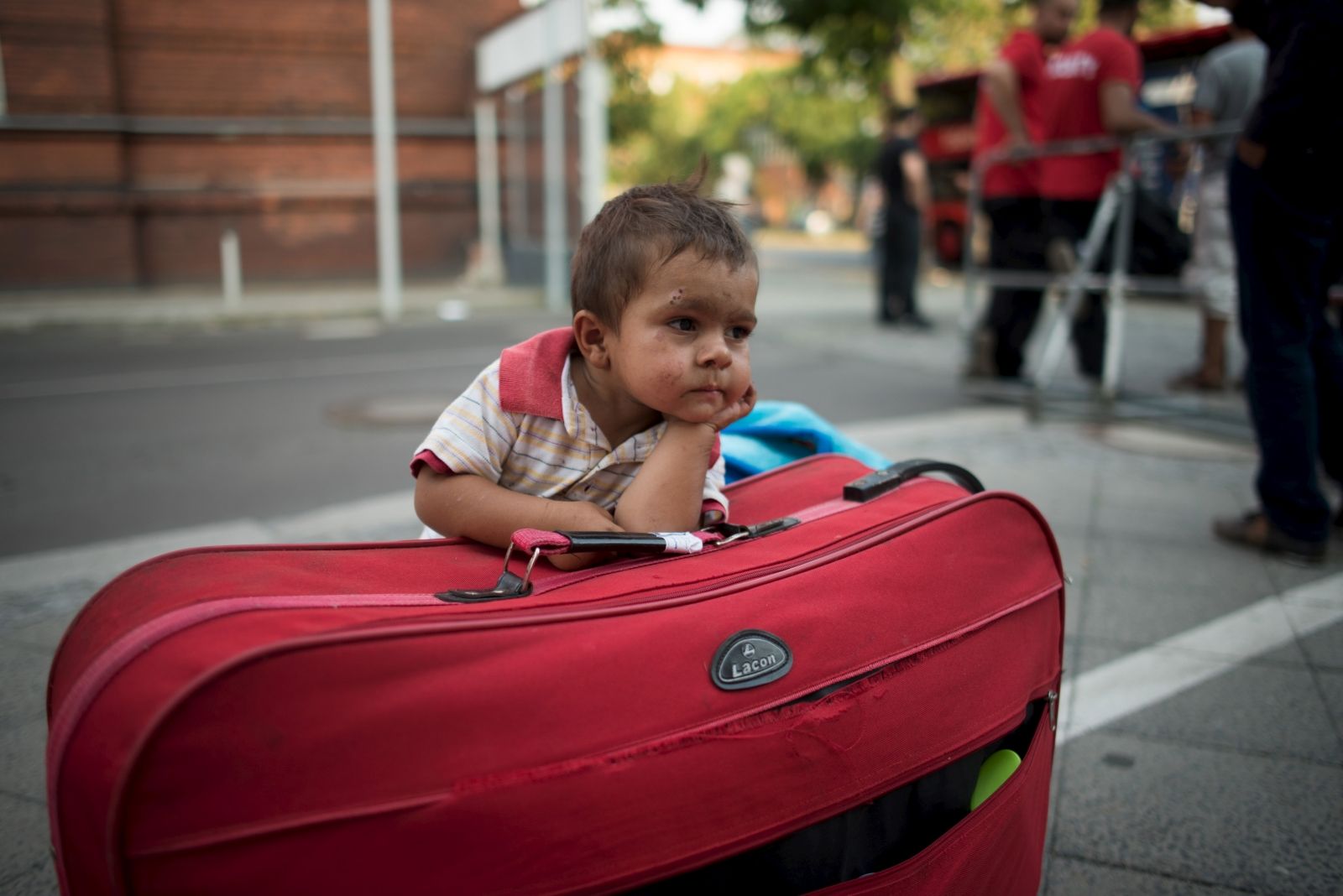 A couple based in Berlin launched a website which matches refugees with roommates in an attempt to help some of those currently living in mass or makeshift accommodation. The site, called Refugees Welcome, has so far successfully matched 124 refugees with housemates in Germany and Austria.
In an interview with NPR, the co-founders of Refugees Welcome, Jonas Kakoschke and his girlfriend Mareike Geiling, said that they hoped to assist some of the 200,000 refugees currently applying for asylum in Germany. "We don't like the idea of putting these people into one place where many, many people live," Geiling said. "Many asylum-seekers have to stay there for years...doing nothing, because they are not allowed to do anything," Kakoschke added.
Geiling spends much of the year working in Cairo on a teaching job and the couple first opened their home in December 2014, when a 39-year-old from Mali moved into her room. She told NPR, "[Refugees] don't know each other, they are far from the city and so we like the idea that they are really living with us, like in our homes."
The website has now received more than 400 applications from refugees and the couple says that as well as providing somewhere to live, the program can help migrants to learn the language of the country they're in and adjust more easily to their new environment. "We are convinced that refugees should not be stigmatized and excluded by being housed in mass accommodations...We believe we can establish a more humane culture of welcoming refugees," a message on the homepage reads.
Once a house or flat is registered on Refugees Welcome, it is then matched to a refugee according to the housing details provided. The program only accepts the accommodation if a private room is being offeredcommunal rooms, such as a living rooms, are turned down. Placements are arranged for a minimum of three months and it can take from two to four weeks to find suitable accommodation. Refugees Welcome contributes to the cost of the refugees rent and utilities, relying on donations from the public to do so.
In August, Germany's interior minister, Thomas de Maizire, announced that the country expected to receive 800,000 people seeking asylum this year, almost four times last year's total.