Berlin Market Attack Suspect Anis Amri Shot Dead in Milan, Italy Confirms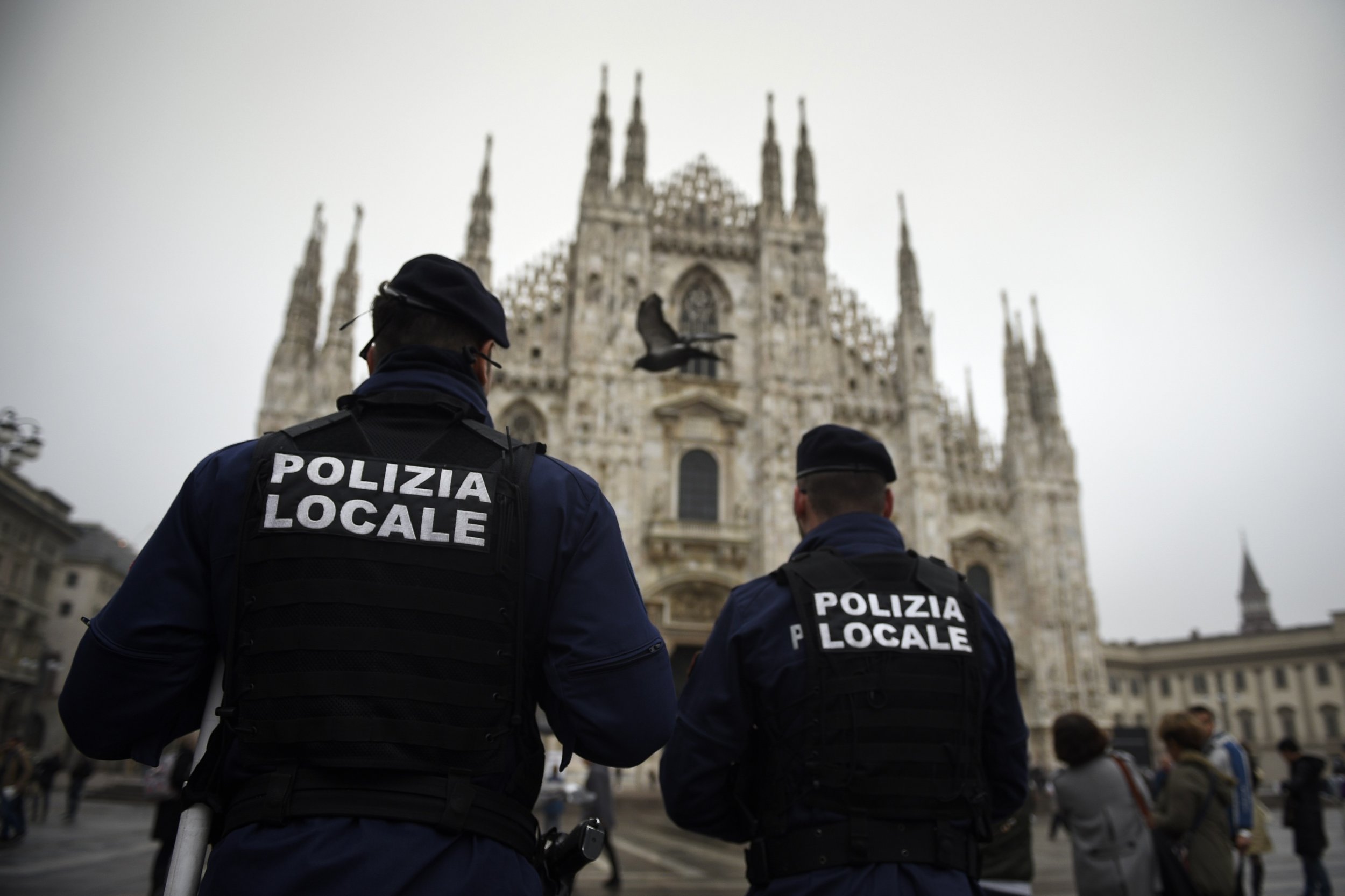 Updated | A man thought to be the main suspect in the truck attack on a Christmas market in Berlin on Monday is dead after Italian police killed him in a shootout in the northern Italian city of Milan on Friday, according to Italy's interior minister.
Marco Minniti, speaking at a news conference on Friday morning, confirmed that the man killed early Friday was Anis Amri, a 24-year-old Tunisian national.
"The person killed, after a number of inquiries, without any shadow of a doubt, is Anis Amri, the suspect of the terrorist attack in Berlin," he said. He added that the shootout took place at 3 a.m. local time in Milan's Sesto San Giovanni neighborhood during a police check.
Italian news agency ANSA reported that a man killed in a suburb of Milan was the Berlin Christmas market suspect. It said that shootout took place at 3 a.m. local time in Milan's Sesto San Giovanni neighborhood during a police check.
The suspect pulled a gun from his backpack after two policemen requested that he show his identity papers. The suspect died in the subsequent shootout and one police officer was injured and taken to hospital, but his wounds were not thought to be life-threatening, according to ANSA. Minniti said the two officers "have done an extraordinary service for the community."
Amri was believed to be the perpetrator of the attack that left at least 12 people dead and dozens wounded when he plowed a 25-ton Scania truck into the market at the foot of the Kaiser Wilhelm Memorial Church in western Berlin. The failure to capture him following the attack had put the European Union's security services on high alert.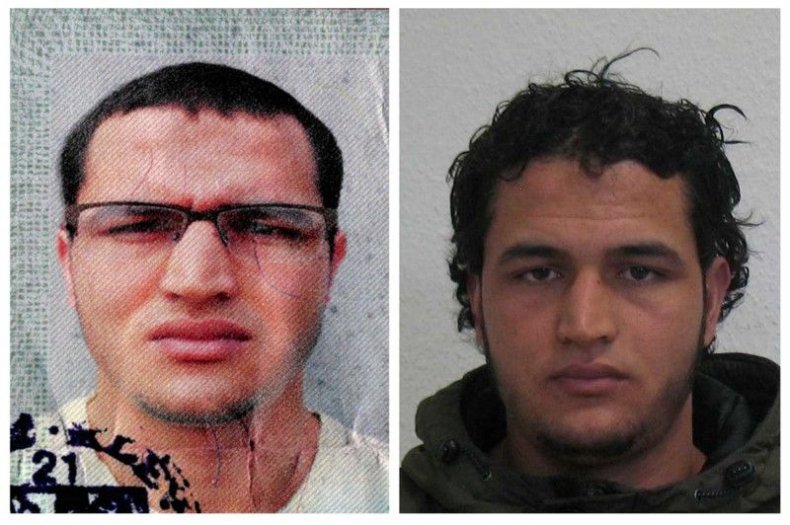 By road, Berlin to Milan would be an 11-hour, 650-mile journey. It remains unclear how he traveled to Italy undetected and whether he had any assistance.
Amri was familiar with Italy, having arrived in the country from Tunisia at the height of the Arab Spring in 2011. He was jailed for setting fire to a refugee center in Italy, receiving a three-year jail term. Upon release in 2015, he made his way to Germany.
Germany's Interior Ministry said it was "relieved" by reports that Amri had been killed. "There are growing signs that this is actually the person [wanted in connection with the attack]. Should this be proved true, the ministry is relieved that this person no longer poses a danger," ministry spokesman Tobias Plate told reporters after the Italian announcement.
Authorities discovered the 24-year-old Tunisian national's fingerprints in the truck. The driver of the vehicle fled the scene after the attack and German police arrested a Pakistani man, who they later released after admitting they had the wrong man.
The manhunt for Amri has stretched from Italy to Germany to Denmark, where Danish police said that they had spotted a man matching the description of Amri in the city of Aalborg. According to Germany's RBB public broadcaster, police reported seeing him at a mosque in Berlin's Moabit district on Tuesday, but he was not a suspect at that time. By the time police raided the mosque on Thursday, he had fled.
The Islamic State militant group (ISIS) claimed responsibility for the attack on Tuesday. It said that one of its "soldiers" had carried out the truck-ramming, despite Amri's identity not being revealed at the time.
Reports in German media suggested that Amri was linked to the network of prominent German preacher Abu Walaa, known as the "preacher with no face." German authorities were monitoring Amri from March to September on suspicion of carrying out petty crime to retrieve funds for an attack.
The Christmas market attacked on Monday has since reopened amid tight security. The government has called on Germans to carry on as normal despite the threat of further attacks.
Police said Friday they had arrested two Kosovo-born brothers who were planning to carry out an attack on a shopping mall in western Germany just days after the first mass-casualty attack claimed by ISIS in the country.
This is a developing story and will be updated as more information becomes available.