Sex Toys Mistaken for Bomb Cause Partial Closure of Berlin's Schönefeld Airport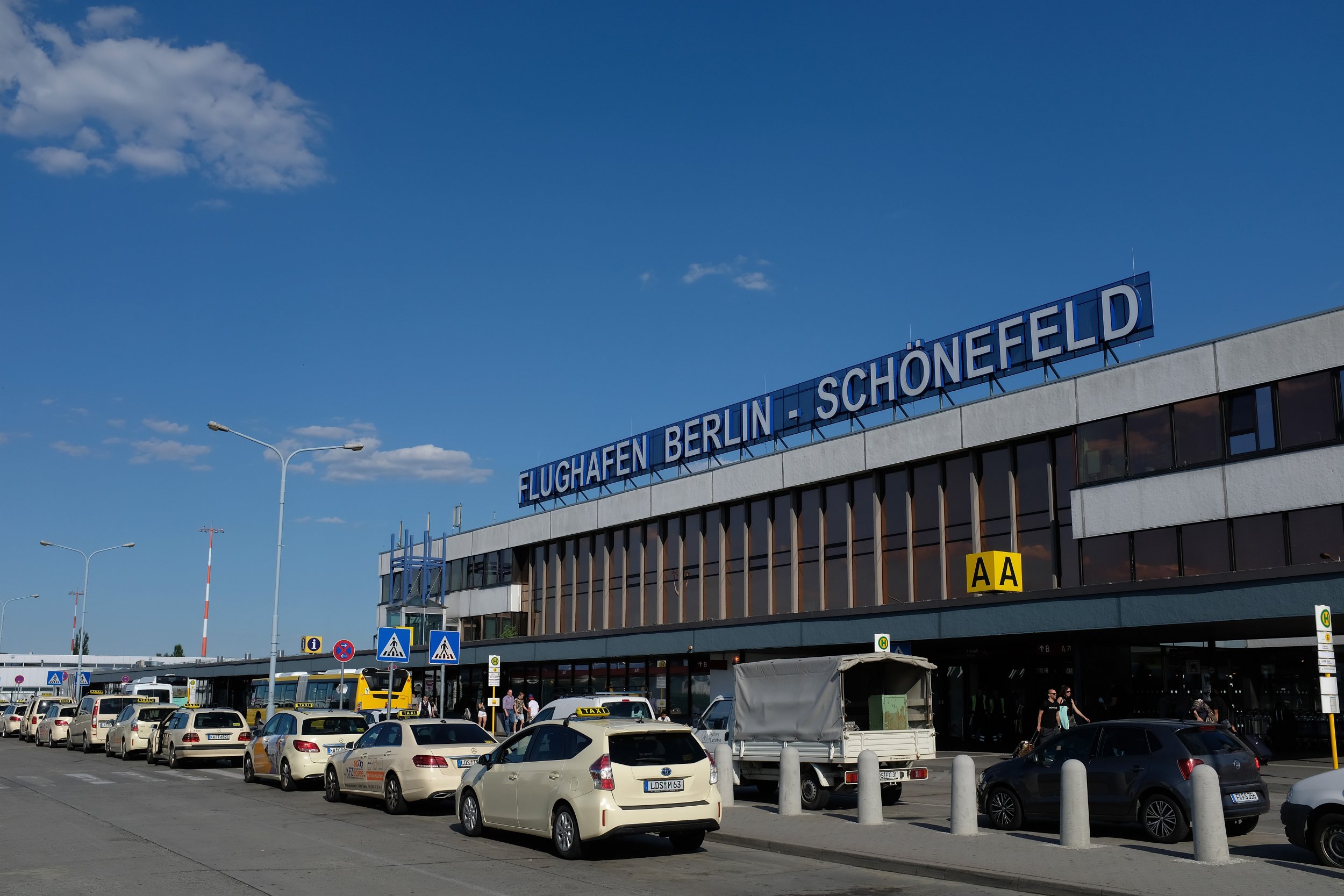 Sex toys mistaken for a bomb in a piece of luggage prompted the closure of a terminal at Berlin's Schönefeld Airport on Tuesday. The partial closure is the third evacuation at a German airport in just 10 days.
Airport security was conducting X-ray screening of luggage when they found "suspicious content in a luggage piece," federal police in Berlin said, according to CNN. Employees were unable to figure out what the content in the bag was, which prompted an alert to be issued just before 11 a.m.
The airport's D terminal was then shut down as authorities investigated the luggage and its content. "Due to police investigation concerning a piece of baggage, check-in at Terminal D is currently restricted," the airport tweeted, according to The Independent.
Authorities called over the bag's owner, who was reluctant to accurately describe what was in his luggage, a federal police spokesperson told CNN. The 31-year-old luggage owner told authorities that his luggage contained "technical stuff," the spokesperson said.
Officials determined the luggage actually contained sex toys after an hour-long investigation, which involved a bomb squad.
The man eventually admitted that he had bought a vibrator for his girlfriend and was allowed to continue his trip with the sex toy, The Independent reported. Schönefeld Airport's D terminal was eventually reopened at noon.
The airport took to Twitter to announce its reopening. "Police investigation is over. Terminal D reopened. However, further impairments in passenger handling possible," the airport tweeted.
Similar incidents strike German airports
The incident in Berlin happened the same day a security alert at Frankfurt Airport prompted massive flight delays and cancellations. Parts of the airport were forced to evacuate after a French family of four was accidentally allowed to pass security despite testing positive for explosives, the BBC reported.
Frankfurt Airport's Terminal 1 was partially evacuated for two hours, but the family was eventually found. Police said one of the family members had not completed their security checks. However, the family was later allowed to continue their trip.
"The safety of our guests is the top priority at Frankfurt Airport," Anke Giesen, the COO of Fraport AG said in a statement. "We apologize to all passengers and customers for their inconvenience and thank them for their calm and prudent behavior."
Another security incident at Munich Airport on July 28 led to 300 flights being canceled.