Fight in Germany Over the Number Who Died Trying to Cross the Berlin Wall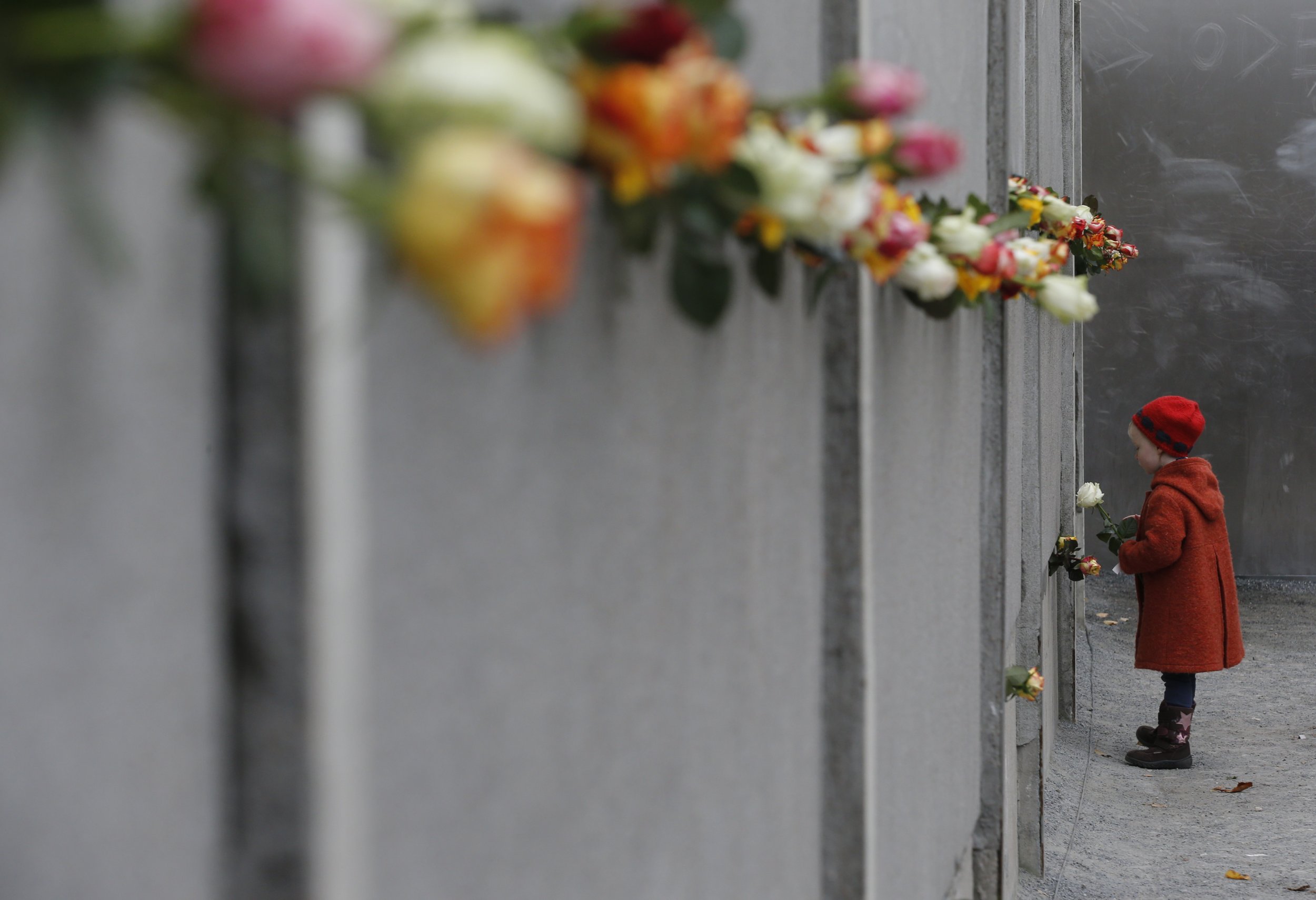 BERLIN (Reuters) - Several German historians on Thursday rejected the findings of a museum which said hundreds more people died trying to flee to West Berlin during the Cold War than previously thought, re-igniting a row rumbling on since the wall fell in 1989.
Research by Germany's Checkpoint Charlie museum, which is still identifying "border-related" deaths, found that 483 people died or were killed at the heavily-guarded wall, which separated the outpost of West Berlin from Communist East Germany.
Official estimates put the number at 136.
Exactly 54 years ago on Thursday, East German authorities erected the barrier overnight to prevent citizens fleeing to the West. Berlin mayor Michael Mueller laid a wreath at a surviving section of the Wall to mark the anniversary.
Twenty-five years after reunification, Germany is still struggling to reach consensus on the legacy of the German Democratic Republic.
Many former citizens reject the portrayal of the Soviet satellite state as a brutal dictatorship and prefer to emphasize positive elements such as high employment. Others dismiss this as 'Ostalgie,' a form of nostalgia for the lost East.
The discrepancy in the official death toll and that of the Checkpoint Charlie museum, which stands at Berlin's former East-West crossing point, was due to differing definitions of what constituted a "border-related" death, one historian said.
"These figures include suspected cases, people killed by accident at the Wall and border guards committing suicide," said Hans-Hermann Hertle of the Potsdam Centre for Contemporary Historical Research, which published the official figure.
"The connection between the deaths and the border tends to get a bit tenuous," he added.
Others said the museum's research relied too much on contemporary eyewitness reports, which have in the past proved misleading.
"We've checked some of the names on Hildebrandt's list and in some cases realized that the people are still alive," said historian Jochen Staadt of Berlin's Free University.
But the museum defended its death toll as legitimate, which includes, for example, those who died of heart attacks during border searches.
"A dead person at the border is a dead person at the border," said Alexandra Hildebrandt, chair of the Checkpoint Charlie museum and coordinator of the research project.
"What further definition do you need?"