Bermuda Votes to Ban Gay Marriage Just Six Months After Legalizing It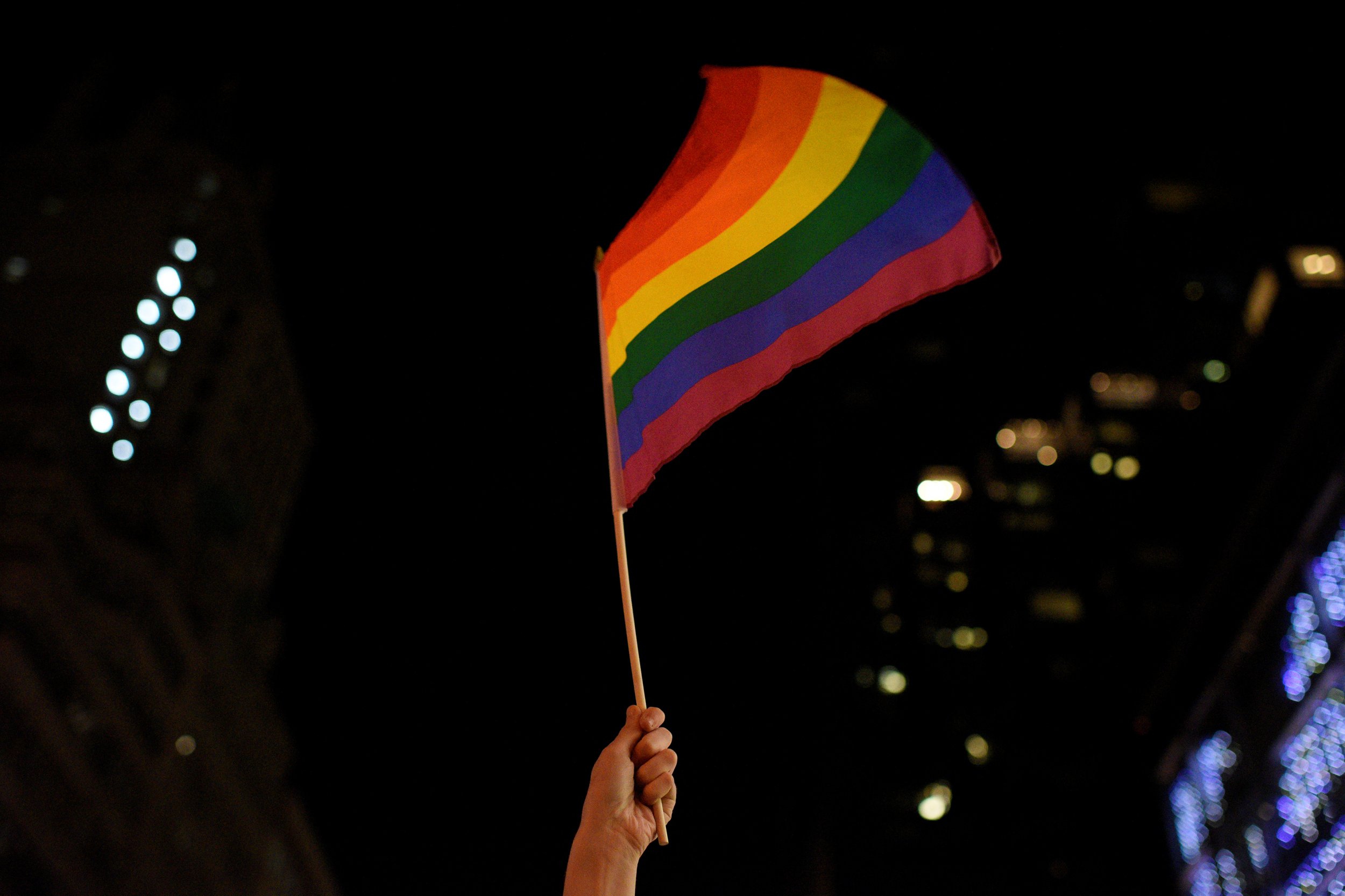 Bermuda has voted to outlaw equal marriage, just six months after giving it the go-ahead.
In a Wednesday vote, senators in Bermuda decided to replace gay marriage with domestic partnerships, backing the Domestic Partnership Bill 8-3, following a 24-10 vote in favor of the act in the House of Assembly last Friday.
The move will put an end to the short-lived opportunity for gay people to get married in Bermuda, though those people who have already married a same-sex partner will continue to have their union legally recognized.
Back in May, Bermuda's Supreme Court ruled that a ban on same-sex marriage was unconstitutional, stating "the common law discriminates against same-sex couples by excluding them from marriage."
However, the new ruling on domestic partnerships was pushed by the conservative ruling Progressive Labor Party, which took power in July.
Many in the LGBT community in Bermuda have derided the decision, slamming the move as "backward" and "patronizing."
"A legal marriage offers equality under the law. Equality is what this is all about. Please don't patronize the LGBT community by offering domestic partnership agreements. They are widely unrecognized worldwide," Bermudian Bruce Whayman, who married his partner in September, told The Royal Gazette.
"Our last hope is that equality and common sense prevail, and the bill will not receive the requisite signature from the Governor of Bermuda," he added.
Voting against the bill, Only One Bermuda Alliance senator Andrew Simons argued: "As human beings we should have the ability to enter into a marriage between two people who love each other and this relationship should be recognized by the state."
"This is the last chance to defend something. If we accept this Bill in this House, then we are taking rights away from people," he added.
All five of the Progressive Labor Party senators voted in favor of the Domestic Partnership Bill, with the three independent senators also giving it their backing.
Speaking ahead of the vote, Bermuda's Minister of Home Affairs Walton Brown suggested last month that the Domestic Partnership Bill was actually a concession to the LGBT community, saying he would prefer to ban same-sex unions altogether.
A bill banning gay marriage "would have outlawed same-sex marriage and afforded no rights whatsoever to same-sex couples" and the "majority of MPs would have supported that bill."
However, he argued in views not shared by the local LGBT community that the act "will ensure that same-sex couples will have a raft of legal benefits—more so than they currently have under the existing legislation," according to Bernews, a local Bermuda news station.