Review: Bernadette Peters Is the New Dolly on Broadway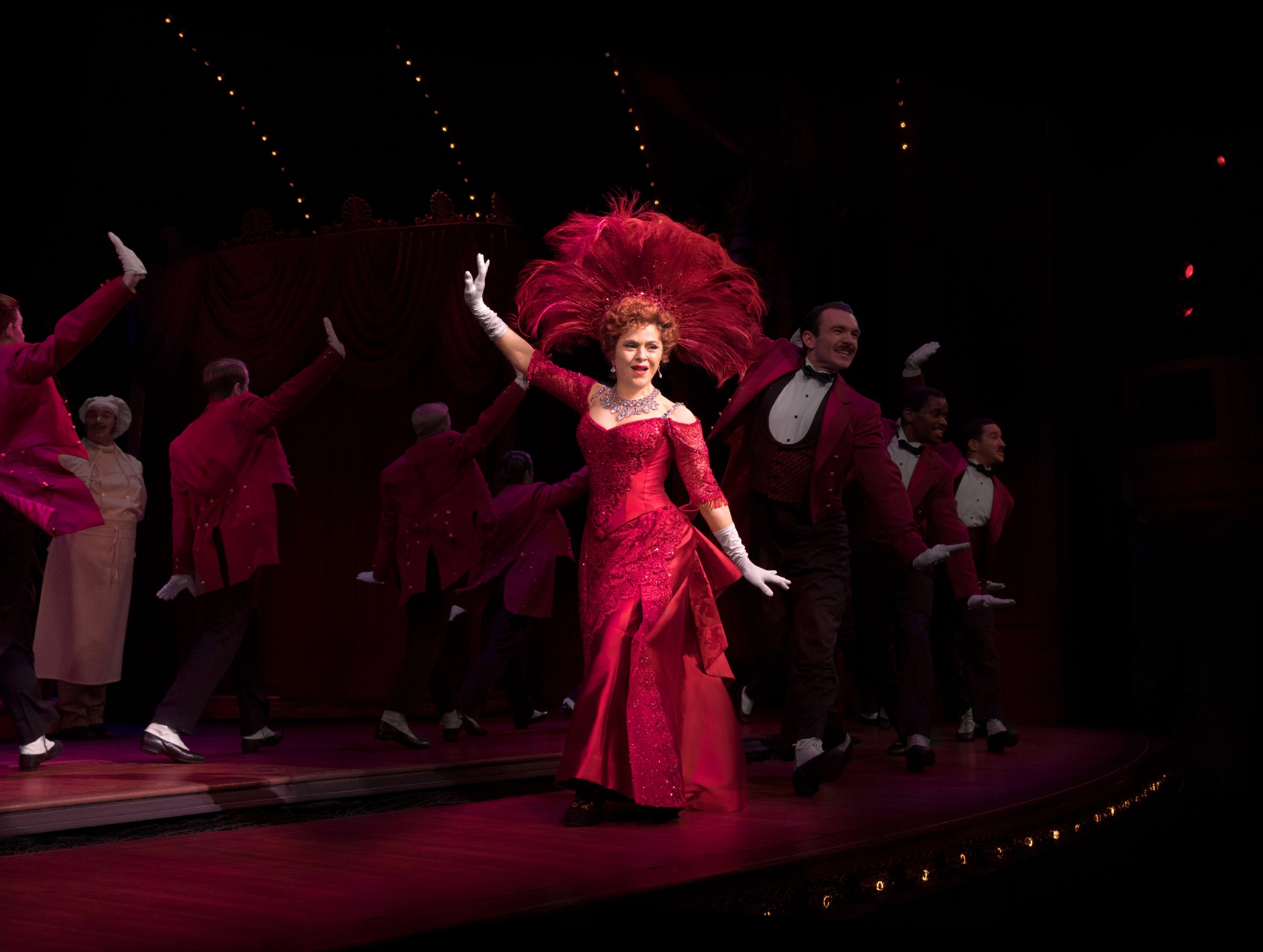 One of the biggest events on Broadway of last season was the return of Bette Midler to the musical stage in Hello, Dolly! The raves flowed in, and the audience didn't so much stand for an ovation as levitate. Midler made the show an event. So almost as soon as the show opened, the speculation started: Who would or could replace her? Then the answer came in: Bernadette Peters. If Midler was a force of nature (and she was), then Peters is Broadway royalty.
Dolly is back, and she is new and improved. Peters has quickly made the role of Dolly her own. She can still reach back and belt out a Jerry Herman tune, can land a joke, but hers is a quieter, warmer Dolly. Scenes between Dolly and Horace Vandergelder (played by Victor Garber) that were amusing are touching and sweet. While Midler was playing brilliantly to the audience. Peters plays brilliantly off her cast members.
Related: Bette Midler makes rousing return to Broadway in 'Hello, Dolly!'
Unlike a lot of shows, replacing Dolly has never been seen as a step-down. More often, the naming of the new Dolly has been a special occasion. Maybe that's because Dolly! has always changed to suit the talents of its star. From Carol Channing, who originated the role, to Ethel Merman (for whom the role was said to have been written and who actually closed the show in 1970), to Pearl Bailey and Mary Martin, Dolly has been adjusted to fit the talents of some very strong personalities. And since the original production lasted almost seven years, it is safe to say the strategy worked.
Another major strength of Dolly! is in its supporting cast, and that is especially true in this production. In most shows, Kate Baldwin, Gavin Creel and Jennifer Simard would alone be worth the price of admission. Here they lead a well-integrated ensemble. Baldwin's rendition of "Ribbon's Down My Back" is a hidden gem, and the floral shop scene she has with Creel, Peters, Garber, Charlie Stemp and Molly Griggs is an expertly executed miniature farce.
But the centerpiece of the show (in a show that has more centerpieces than a banquet at the Waldorf) is still the title song sequence. It seems even more elaborate than ever. Waiters fly all over in dances that are fast, intricate and in borderline dangerous. One could not blame Peters if she breaks character to admire these acrobatics.
Newcomers to the show include Stemp, in his Broadway debut as Barnaby, who dances up a storm. I don't remember any Barnaby moving much or so well. Also debuting on Broadway is Griggs, who is hilarious as Minnie Fay. Broadway veteran Garber is a wonderful curmudgeon as he seamlessly takes over for David Hyde Pierce.
Perhaps the unsung hero of this production is Jerry Zaks. He had a potential juggernaut of a show and could have left it alone, shoehorning newcomers fit into a successful formula. Instead, he has adapted to their talents and made Hello, Dolly! even more special, a real experience.
Hello, Dolly! starring Bernadette Peters is playing at the Shubert Theatre, 225 West 44th Street in New York. For more information go to HelloDollyOnBroadway.com.