A Texas man was arrested and charged with murder weeks after he allegedly killed a man who was in a relationship with his wife, according to police.
On November 19, the city of El Paso categorized the incident as an "aggravated robbery." Last Friday, Bernard Christmann, 50, was arrested in connection with the death of Juan Anzaldo, 49, who was standing by his car in the El Paso Airport parking lot after his work shift.
Police identified the cause of death as "blunt force trauma" to Anzaldo's head. In their investigation, police said Anzaldo was in a relationship with Christmann's wife. Officers arrested Christmann at his home, and court records indicate his bail was set at $1.25 million.
Christmann allegedly tracked Anzaldo using a website called True People Search and wrote down when Anzaldo would arrive and leave from work, according to a police affidavit obtained by local TV station KTSM. On the night of the killing, Christmann allegedly hid behind a tree in a hooded sweatshirt that concealed his face and then slashed Anzaldo's tires before parking his car at a nearby hotel.
A forensic analysis of Christmann's phone activity put him at the airport during the time of the killing, according to KTSM. Christmann had reportedly told police he was picking up groceries for an Instacart order when Anzaldo was killed.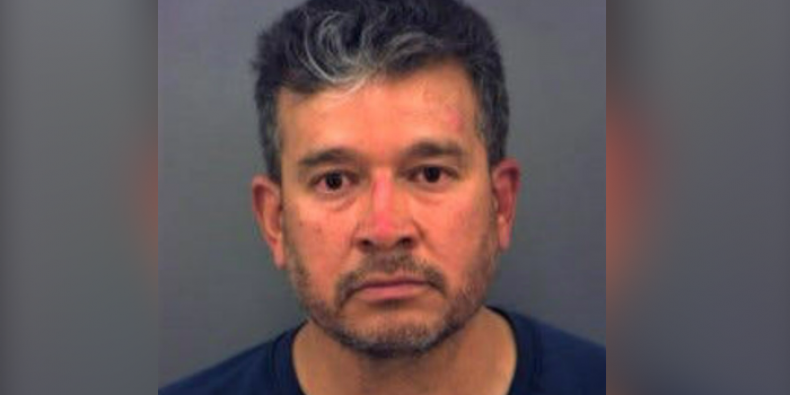 When Anzaldo found the tires of his car had been slashed, he called a co-worker, who heard a male approaching him and cries for help during a struggle, according to KTSM. The co-worker and another employee rushed to the parking lot, where one chased a man in a hoodie, who they believed was a suspect in Anzaldo's death.
KTSM reported that police weren't certain Christmann and his wife, Elaine, were married at the time of the killing, as some people said they were divorced. However, police confirmed the two were still legally married, although Elaine said she'd been dating Anzaldo for one year when he was killed. She allegedly texted Christmann, "Interesting how you're still out," at 9 p.m., shortly before the killing.
Although the killing raises concerns about public safety at the airport, the city of El Paso denied there is any threat, saying the November 19 violence was an isolated event.
Southwest Airlines confirmed to local TV station KVIA that Anzaldo was an employee in its ground operations department.
"This is a heartbreaking, tragic loss for the Southwest Team, and we extend deepest sympathies to our colleague's family, loved ones, and their extended Southwest Family. Southwest leadership is focused on supporting our employees while we offer our full support to the active investigation being conducted by local law enforcement," the airline told KVIA.
Newsweek reached out to the El Paso sheriff's office for comment but did not receive a response in time for publication.