Bernie Ecclestone's Mother-In-Law Freed After Brazil Kidnapping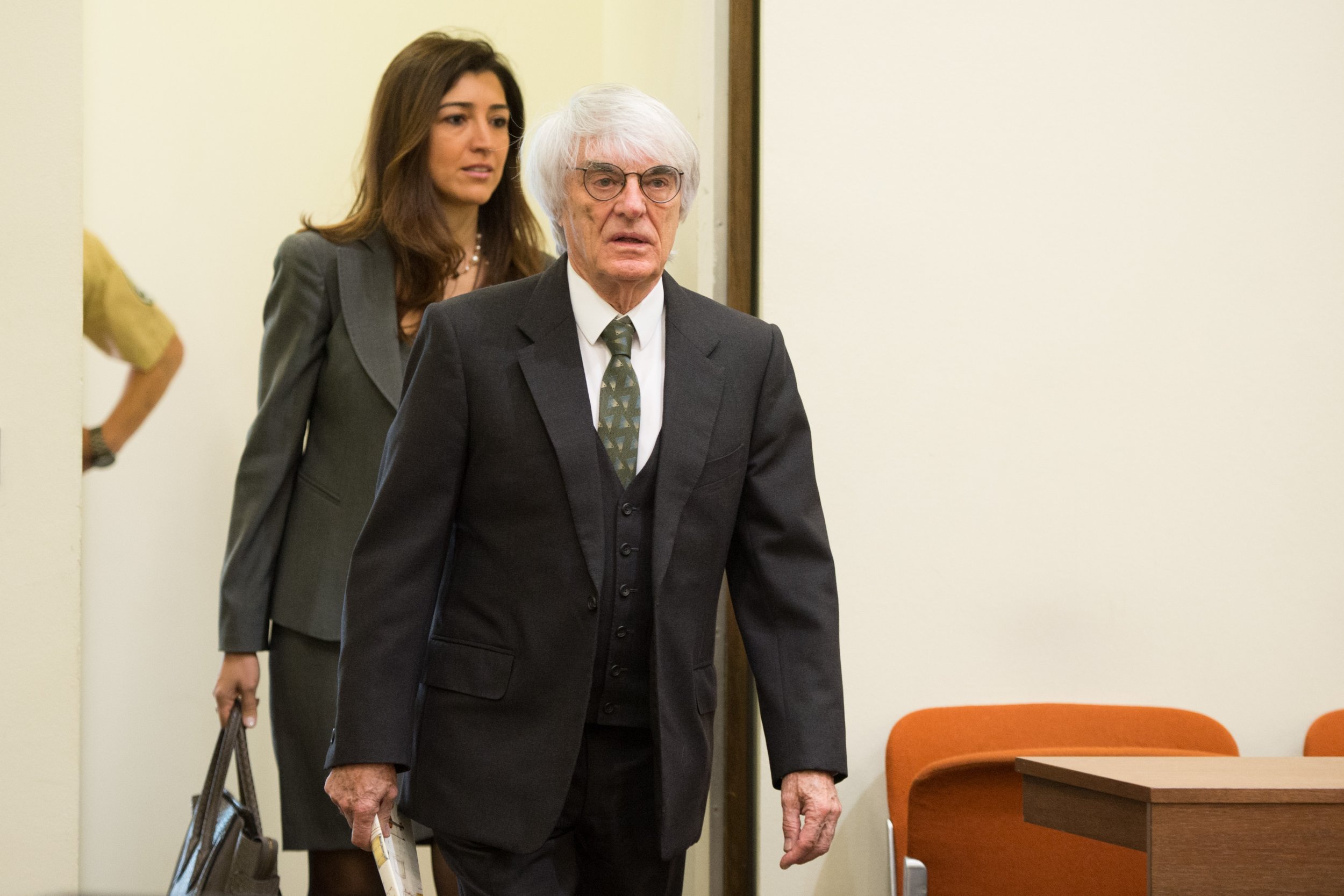 The mother-in-law of Formula One boss Bernie Ecclestone has been freed more than a week after she was kidnapped in Brazil, according to police.
The mother of Ecclestone's wife Fabiana Flosi—Aparecida Schunck, 67—was taken from her home in São Paulo, southwest Brazil, by kidnappers demanding a ransom of $36.5 million. Police said that no ransom was paid and Schunck was unharmed. Two suspects were arrested in a major police operation to free Schunck, the BBC reported.
Ecclestone is one of the U.K.'s wealthiest people—Forbes estimates the F1 chief executive to be worth some $3.1 billion. The 85-year-old married Flosi, 38, in 2012, three years after meeting her at the Brazilian Grand Prix. Ecclestone was formerly married to Croatian model Slavica Radic for 24 years before the latter filed for divorce in 2008, with the couple formally separating in 2009.
Schunck was freed after police traced her location to a farmhouse near the city. Police tapped phone calls between Schunck's family and the kidnappers, who reportedly demanded the ransom be paid in pounds sterling and divided into four separate bags. The ransom is believed to be the highest ever demanded in a Brazilian kidnapping.
Brazil is preparing to welcome more than 10,000 athletes, plus many more spectators, at the 2016 Olympics, which begins in Rio de Janeiro on Friday. The city will also host the Paralympics shortly afterwards. Security forces are on high alert ahead of the games and have already arrested a group suspected of preparing extremist acts during the event.