Bernie Sanders on 2020, Donald Trump Jr. Email and What America Needs in an FBI Director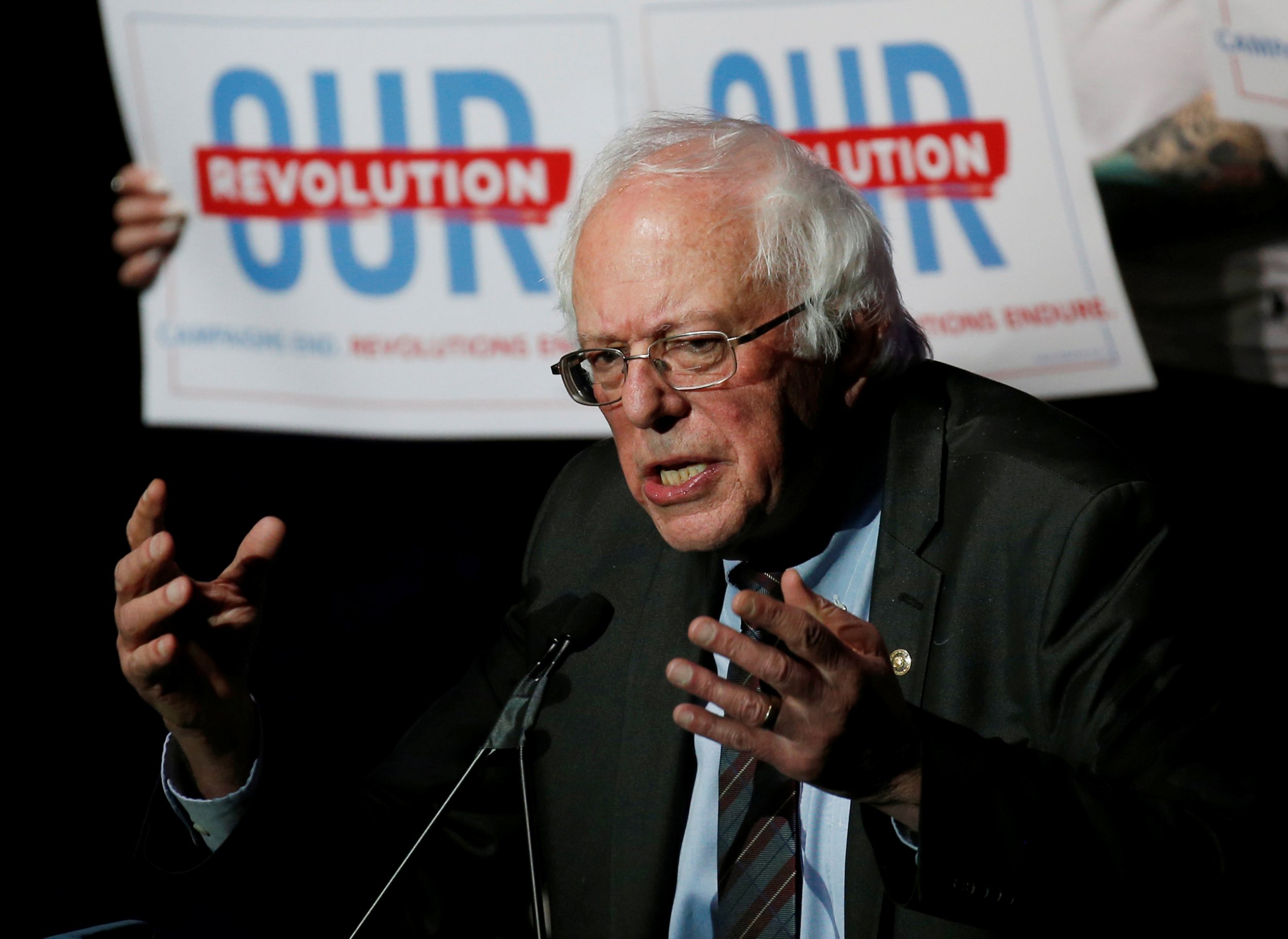 Bernie Sanders supporters are still feeling the sting of their candidate's loss in the race for the Democratic nomination for president and Hillary Clinton's subsequent loss of the election to Donald Trump. Sanders's fans, political observers and the media have been asking him for months whether he'll consider running again in 2020.
The Vermont senator's usual answer is that it's way too early to talk about the next election. He reiterated as much in an interview that will air Thursday morning on Sirius XM's "Make It Plain With Mark Thompson." But when Thompson asked Sanders whether he's leaving 2020 on the table or taking it off, the senator answered, more directly than he normally does, that he isn't not considering it.
"No, I am not taking it off the table. I just have not made any decisions," Sanders said. "And I think it's much too early," he continued, directing the conversation to what he believes the public should be focusing on at this time.
"People right now, our job right now, is to not only fight against this disastrous health care proposal. It is to take on all of Trump's reactionary proposals," Sanders said. "He is a representative of the billionaire class, he's at war against the working class. We've got to raise the minimum wage—right now we are working on that to 15 bucks an hour. We have got to make public colleges and universities tuition free. We've got to be aggressive on criminal justice reform.
"There's a whole lotta fights that we have to fight," he added. "It just too early to be talking about an election three-and-a-half years from now."
Sanders has had to answer the question frequently. Here's just a sampling of his responses:
"Four years is a long time from now," he said in November, two days after the 2016 election. "We'll take one thing at a time, but I'm not ruling out anything."
"It is much too early to be talking about that," he said at a town hall in January, several days before Trump's inauguration. "What we have got to worry about is how we deal with the issues that impact us today," he added. "One of the reasons that we had success in our campaign―we also surprised a lot of people―is that we talked about issues that people believed in."
"Too often, the media get involved in what I call political gossip," he said in late March. "The issue of today, in my view, is to try to address some of the concerns that I raised about the collapsing middle class, massive levels of income inequality, being the only major country not to guarantee health care to all people—that's what we focus on. We do our work. And when election time comes around, things happen. People decide to run."
In the interview with Thompson scheduled to air at 8 a.m. Eastern time on Thursday, Sanders also addressed two major topics of the day—Donald Trump Jr.'s email and the nominee for FBI director, Christopher Wray.
"From my point of view it is a very damaging piece of evidence," he said of Trump Jr.'s email. "But what is important is that there be a methodical, objective, bipartisan process that looks at this whole business of the possibility of Trump's campaign colluding with the Russians," he added. "To me this is pretty clearly a damaging revelation. But the process has got to continue, and it will."
Sanders also stressed the need for an independent FBI director. "We have a president who is doing things that have been unprecedented. There is reason to believe that he may have fired the last F.B.I. director because that director was in the middle of an investigation looking at the possible collusion of the Trump campaign with Russia," he said. "The most important thing is that any new F.B.I. director within the Trump administration has got to be absolutely independent and has got to make it clear that he will stand up for law and for justice, and not be at the whim of this president."