Bernie Sanders Among Long List of Democrats Already Campaigning to Beat Trump in 2020 Election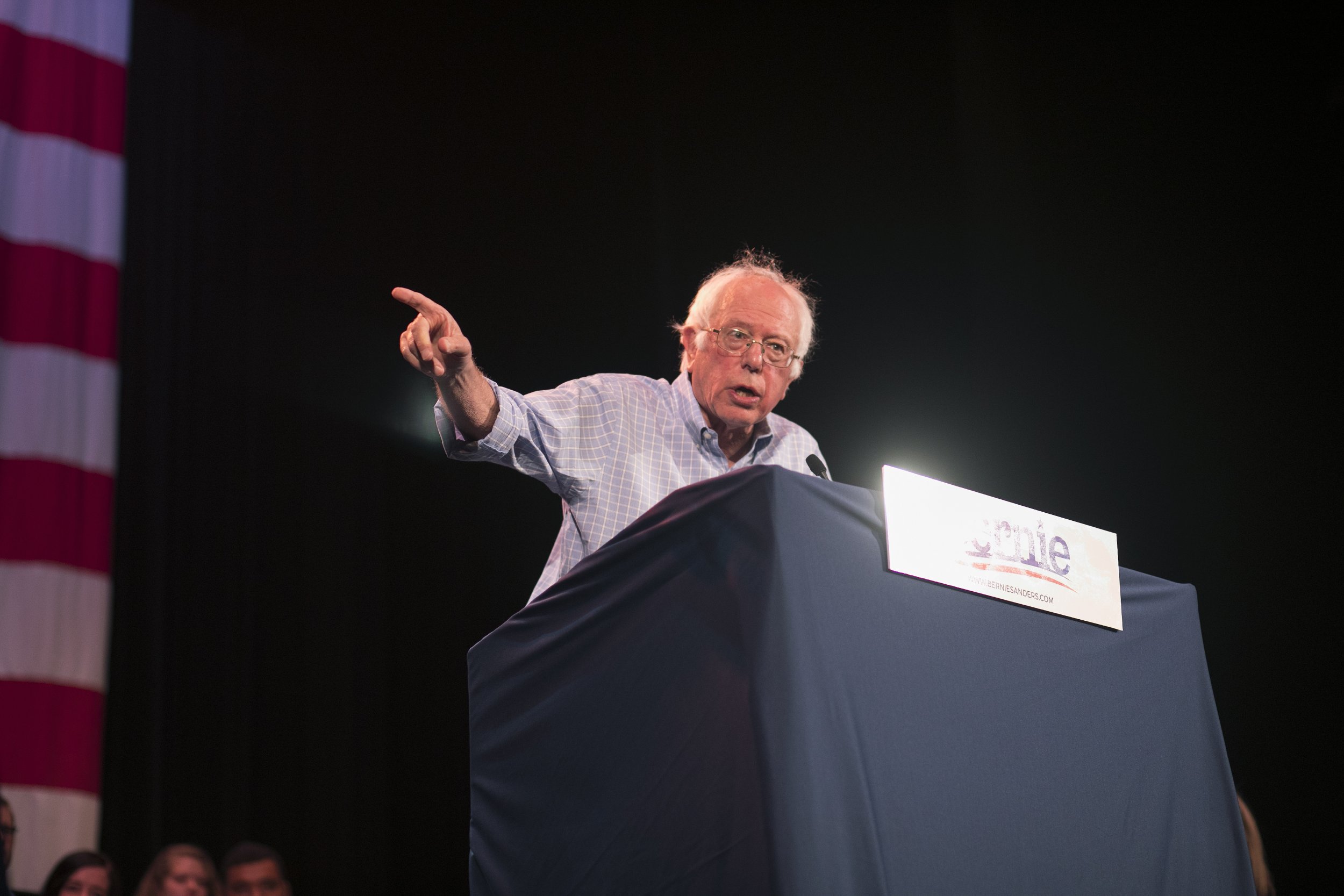 It may still be more than two years until the first primary officially kicks off the 2020 presidential election cycle, but numerous Democrats are already stepping up their efforts to gain prime position in the battle to defeat President Donald Trump. And, if the early signs are anything to go by, the Democratic lineup could make the crowded 2016 Republican field of presidential candidates—there were 17—look positively barren.
Related: Bernie Sanders is working with Democrats now, but will he be their pick for president in 2020?
In the states that will host the first 2020 primaries, Democrats this week are beginning efforts to bolster both their profiles and their campaign coffers. Los Angeles Mayor Eric Garcetti was in New Hampshire on Monday, for example, and will have trouble convincing many that his sole reason for being there was to campaign for the Democratic candidate for mayor of Manchester.
On Tuesday, Representative John Delaney of Maryland, the only Democrat thus far to have confirmed his intention to mount a 2020 challenge, will fly into New Hampshire, having already taken in the Iowa State Fair earlier this month.
"It is early in a traditional context, but if you compare it to other people who are likely running for president, they're just not saying it," Delaney told Politico Monday. "I'm early with my transparency, but not with my activities."
For both Garcetti and Delaney, the early activities will be necessary to overcome their fundamental problem: a lack of name recognition. The candidates with large national profiles have been more subtle in their early campaigning efforts so far. But that, too, is changing.
Senator Bernie Sanders will spend Labor Day giving two speeches in New Hampshire, the same state in which he spent the holiday the past two years, when he was rallying support for his 2016 presidential bid. Sanders, 75, is the most popular active politician in the United States, according to a variety of polls, and has not ruled out running again in 2020.
Before his trip to New Hampshire, Sanders will be in Iowa, the scene of the first-in-the-nation caucuses in 2020. He will be joined in the state on Thursday by Senator Amy Klobuchar of Minnesota, while another prospective Democratic 2020 challenger, Senator Jeff Merkley of Oregon, will co-headline the Progress Iowa Corn Feed next month.
"My guess is after the Iowa primaries are over in June of 2018, you will see a flood of better-known candidates," Grant Woodard, a former Democratic state official in Iowa, told NBC News. "Other than Sanders, no one can claim to have any organizational leg up over anyone else and it will turn into a free for all."
From former Vice-President Joe Biden to the mayor of South Bend, Indiana, Pete Buttiegige, and from Hollywood action star Dwayne "The Rock" Johnson to Facebook CEO Mark Zuckerberg, the list of names thought to be eyeing the chance to take on Trump is long and diverse.
It could also be record-breaking. The largest field to date was set in 1992, when eventual Democratic nominee Bill Clinton was one of 36 names on the list. Republican opposition research group America Rising is already tracking 15 Democrats, according to NBC News, and expects that number to break into the dozens.