Bernie Sanders Still Wants a Revolution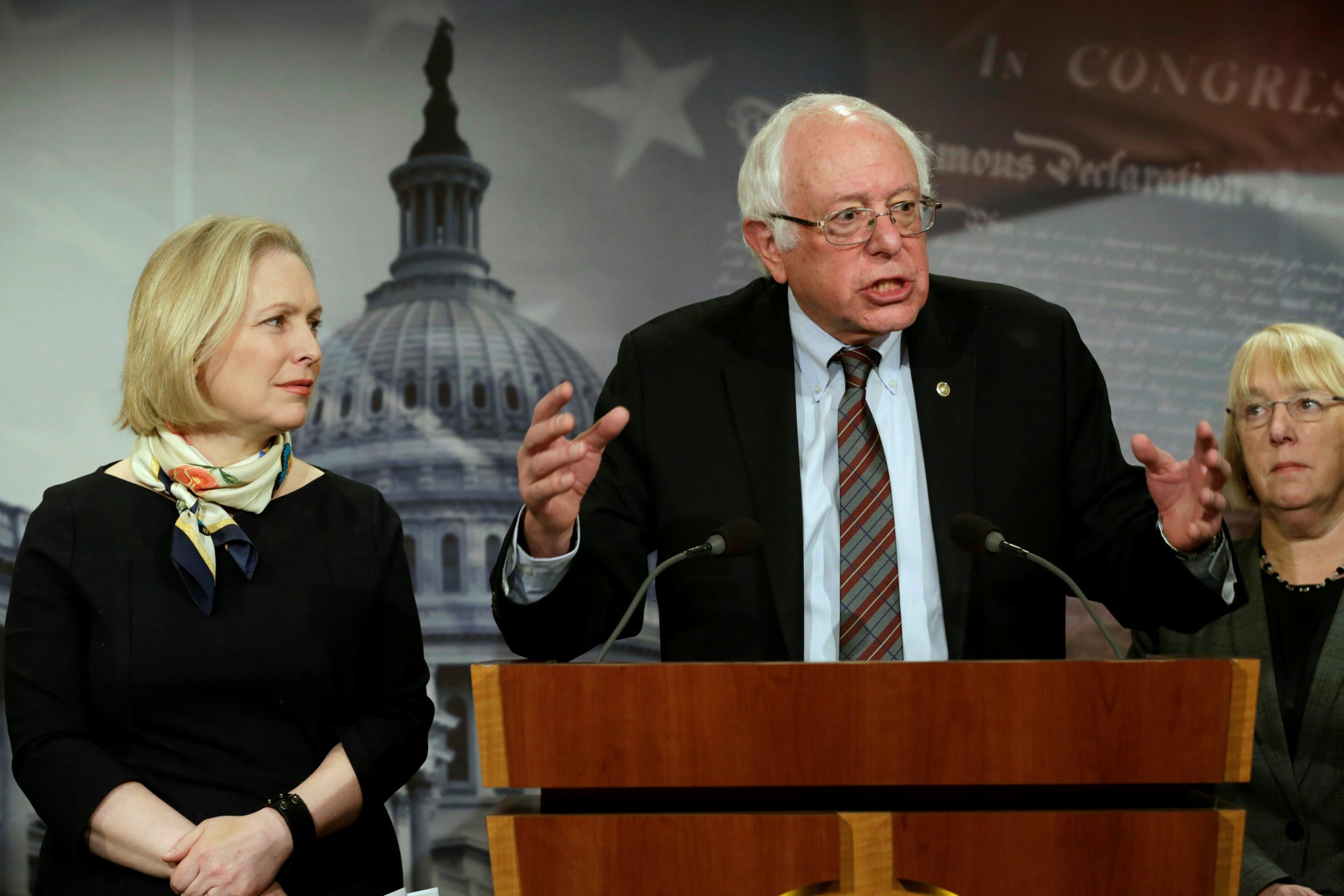 Sen. Bernie Sanders is continuing to spread the word of his "political revolution." He's scheduled for a series of sold-out speaking appearances in the Boston area Friday. It was also confirmed this week that Sanders, who was beaten to the Democratic presidential nomination by Hillary Clinton in 2016, will headline the second annual "People's Summit," a meeting of progressive activists and organizations in Chicago in June, which this year will seek to launch candidates for political posts.
His Friday schedule includes a book signing and two speeches starting off with the Edward M. Kennedy Institute for the United States Senate. Sanders will then move to the Orpheum Theatre in the downtown Boston area, where he will appear alongside Massachusetts Sen. Elizabeth Warren for a rally hosted by political nonprofit Our Revolution.
Even at this early stage, Sanders and Warren have long been considered two of the leading candidates for the Democratic Party nomination for president in 2020. He will turn 79 before the next election but has not ruled out running again.
In any case, Sanders has worked to ensure that the ideas he brought to the national stage during last year's election campaign have remained a leading topic of conversation in the Donald Trump era.
Following the failure of the Republicans' Obamacare replacement last week, Sanders said he would introduce a single-payer healthcare bill—one of his core campaign promises.
"Ideally, where we should be going is to join the rest of the industrialized world and guarantee health care to all people as a right," Sanders told CNN Sunday. "That's why I'm going to introduce a Medicare-for-all, single-payer program."
Sanders has been a frequent and impassioned critic of Trump's actions rolling back the environmental protections put in place under former President Barack Obama, calling them an "embarrassment to the world."
The impact of Sanders, both directly and indirectly, is likely to continue to be felt, including at the voting booth. The theme of this year's "People's Summit" will be to transform the progressive cause from simple resistance to mounting campaigns to gain political power.
"Many of those in Chicago last June have played leading roles in public actions and protests this year, but the supporting organizations are unified in calling for defining a progressive vision that moves beyond resistance and protests," read a statement announcing Sanders' headlining appearance.
Many of his former aides are already taking up the battle, banding together to prepare to fund candidates to run up against establishment Democrats in the 2018 midterm primaries.
Bernie Sanders Still Wants a Revolution | U.S.