2020 Democratic hopeful Bernie Sanders has joined the effort to abolish the Electoral College, citing that Donald Trump was elected president even though he overwhelmingly lost the popular vote in 2016.
Sanders was asked about his position on the voting system during a town hall event hosted by the League of United Latin American Citizens on Thursday.
"It is hard to defend a system in which we have a president who lost the popular vote by three million votes," Sanders said when asked if he'd abolish the Electoral College. "So the answer is yes."
In 2016, Trump lost to Hillary Clinton in the popular vote by 2.8 million ballots, becoming the sixth Republican candidate to lose the popular vote since 1988. In total, five presidents in U.S. history have won office while losing the popular vote, including Trump and George W. Bush in 2000.
But Trump ultimately won the presidency by edging out victories in the Electoral College. Trump narrowly defeated Clinton in four of the largest electoral states—Florida, Michigan, Pennsylvania and Wisconsin.
Several other 2020 Democratic candidates have called for eliminating the Electoral College, including Pete Buttigieg, Cory Booker, Kirsten Gillibrand, Jay Inslee, Julián Castro, Elizabeth Warren and Marianne Williamson.
"My view is that every vote matters and the way we can make that happen is that we can have national voting and that means get rid of the Electoral College—and every vote counts," Warren said during a town hall in March.
Then there are some candidates like John Delaney and John Hickenlooper who said they would support abolishing the voting system if they were starting from scratch, but that it is too difficult or impractical to eliminate it now.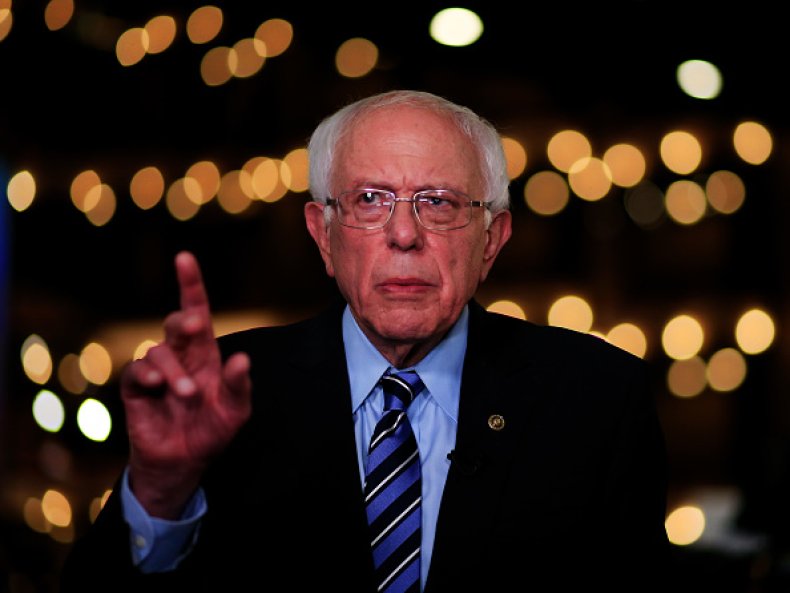 Since the 2016 election, calls for abolishing the Electoral College have increased significantly. Fifteen states and the District of Columbia have joined a pact to award their electoral votes to the presidential candidate who receives the most votes nationwide, regardless of how that candidate performs in their state.
The pact, officially recognized by the National Popular Vote Bill, would only take effect if enough states join to guarantee the winning candidate gets 270 electoral votes.
Last month, Oregon was the latest state to sign the bill into law. Democratic Governor Kate Brown praised the bill, citing "how important it is about increasing voter turnout" and how it will help "every single voter to realize that their vote really made a difference."
States that have joined the pact are: California, Colorado, Connecticut, Delaware, Hawaii, Illinois, Massachusetts, Maryland, New Jersey, New Mexico, New York, Oregon, Rhode Island, Vermont and Washington.