Bernie Sanders Calls for Restructuring ICE Amid Child Separation Backlash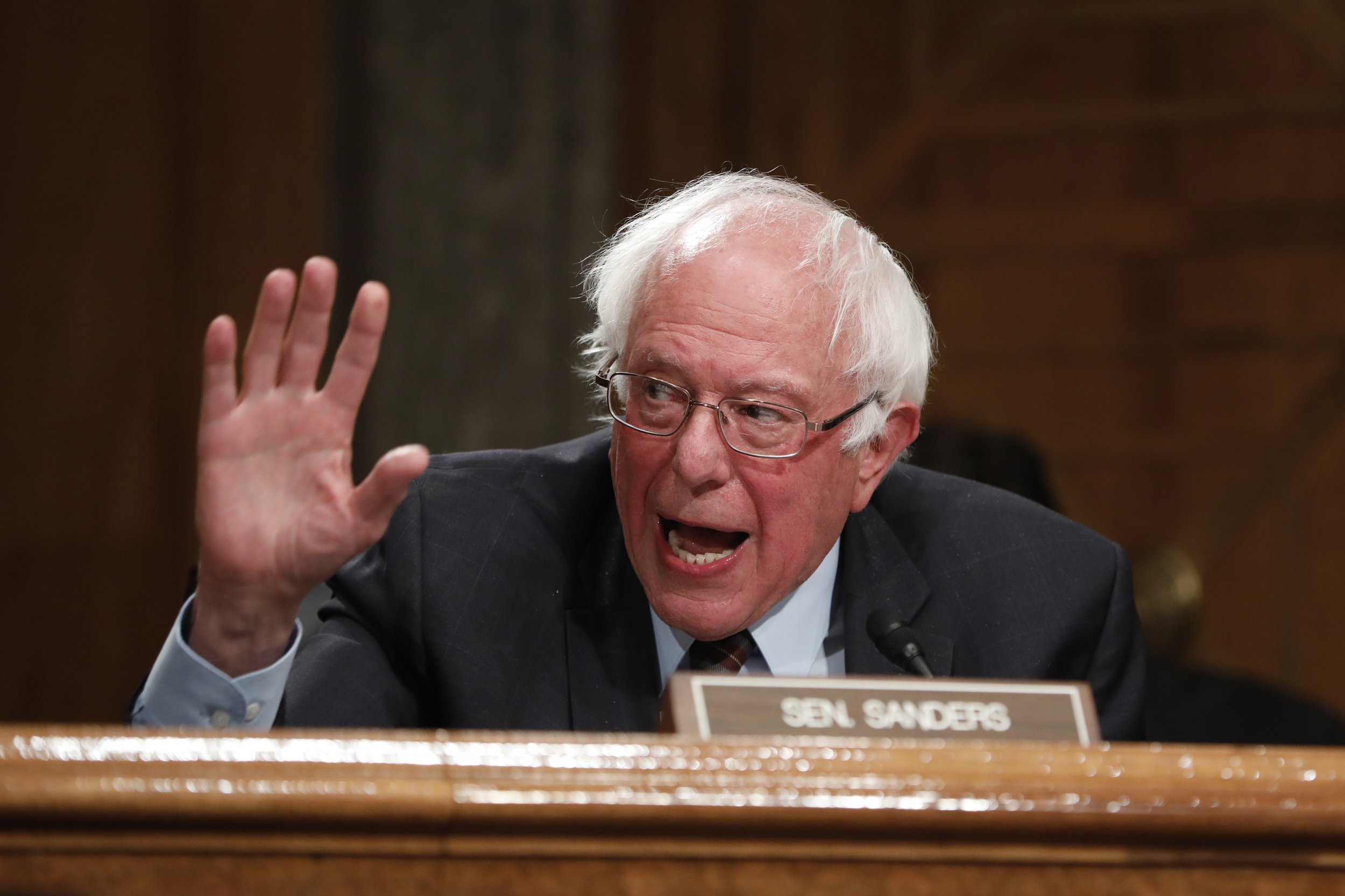 Vermont Senator Bernie Sanders called for restructuring Immigration and Customs Enforcement (ICE) Tuesday afternoon, joining a growing number of left-leaning politicians who have come out against the agency.
While Sanders won't go so far as to join his former aide Alexandria Ocasio-Cortez in the fight to abolish ICE, he did demand a complete overhaul of U.S. immigration policy.
"In 2002 I voted against the creation of DHS and the establishment of ICE," Sanders tweeted. "That was the right vote. Now, it is time to do what Americans overwhelmingly want: abolish the cruel, dysfunctional immigration system we have today and pass comprehensive immigration reform."
That reform, he said "will mean restructuring the agencies that enforce our immigration laws, including ICE."
Sanders is said to be seriously considering another presidential run in 2020. Senators Elizabeth Warren and Kirsten Gillibrand, his potential opponents for the Democratic nomination, have both come out in favor of abolishing ICE. Senator Kamala Harris is also in favor of "critically re-examining" the agency.
In an interview with CNN's Chris Cuomo, Gillibrand said that ICE is no longer "working as intended." The New York Senator explained that the U.S. has an obligation to help families in need, "and that is not what ICE is doing today, and that's why I believe you should get rid of it, start over, reimagine it and build something that actually works."
On Monday, the official White House Twitter account called out Warren and Harris, accusing the pair of "not knowing what ICE really does," and "supporting the animals of MS-13."
Last week, 19 high-ranking ICE officials suggested ending the practice of deportation and instead focusing on investigating border crimes like drug smuggling and human trafficking. In a signed a letter to Homeland Security director Kirstjen Nielsen, they explained that ICE agents have been "perceived as targeting undocumented aliens, instead of the transnational criminal organizations that facilitate cross-border crimes impacting our communities and national security," and that their work has been hindered because of it.
In late June, Sanders was criticized by members of the Democratic party after he refused to take a firm stance on abolishing ICE. On CNN's State of the Union he did not give a clear answer when asked if he supported ending the agency and instead hedged that, "what we need is Trump to sit down with members of Congress and work on a rational program which deals with a serious issue."